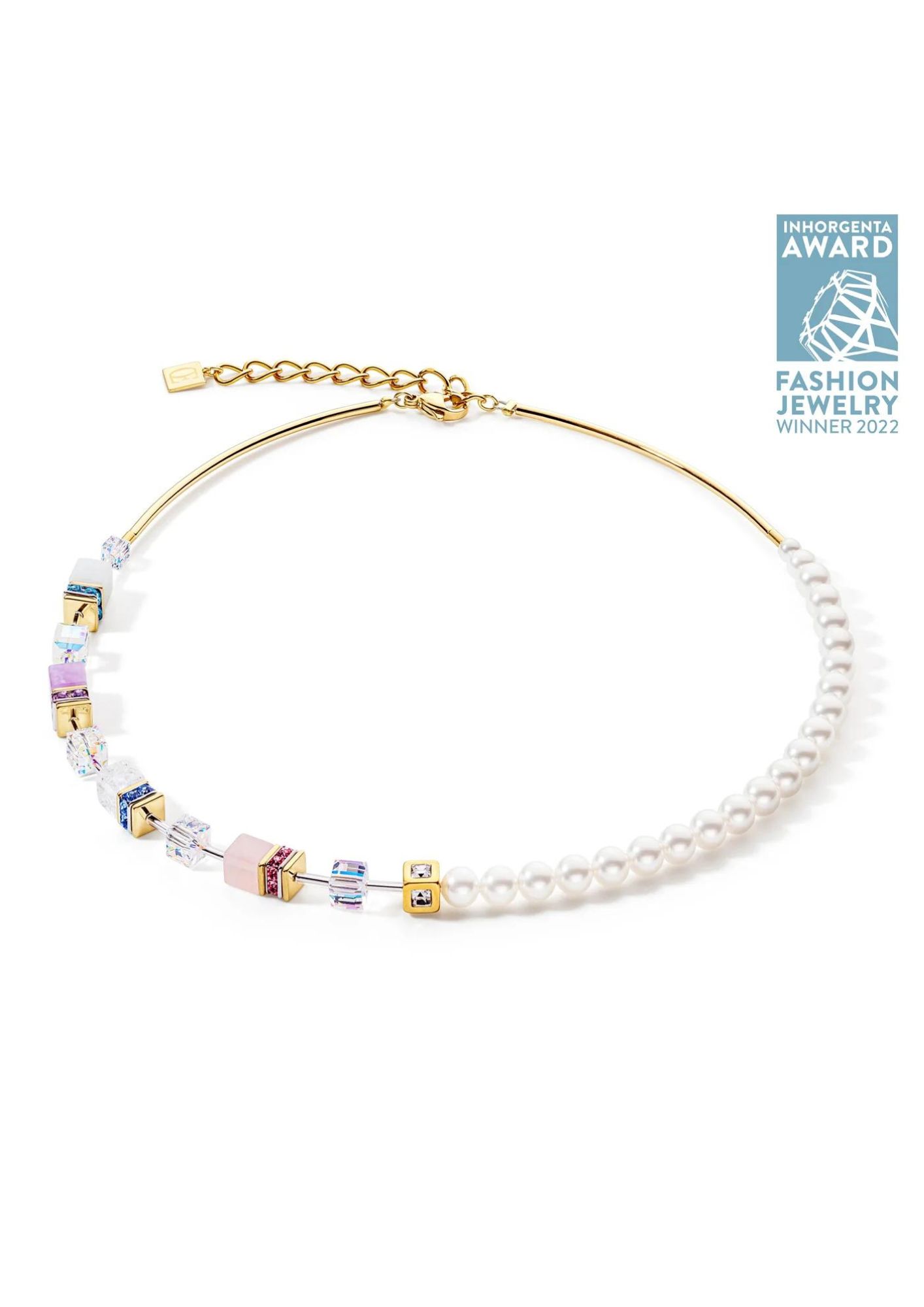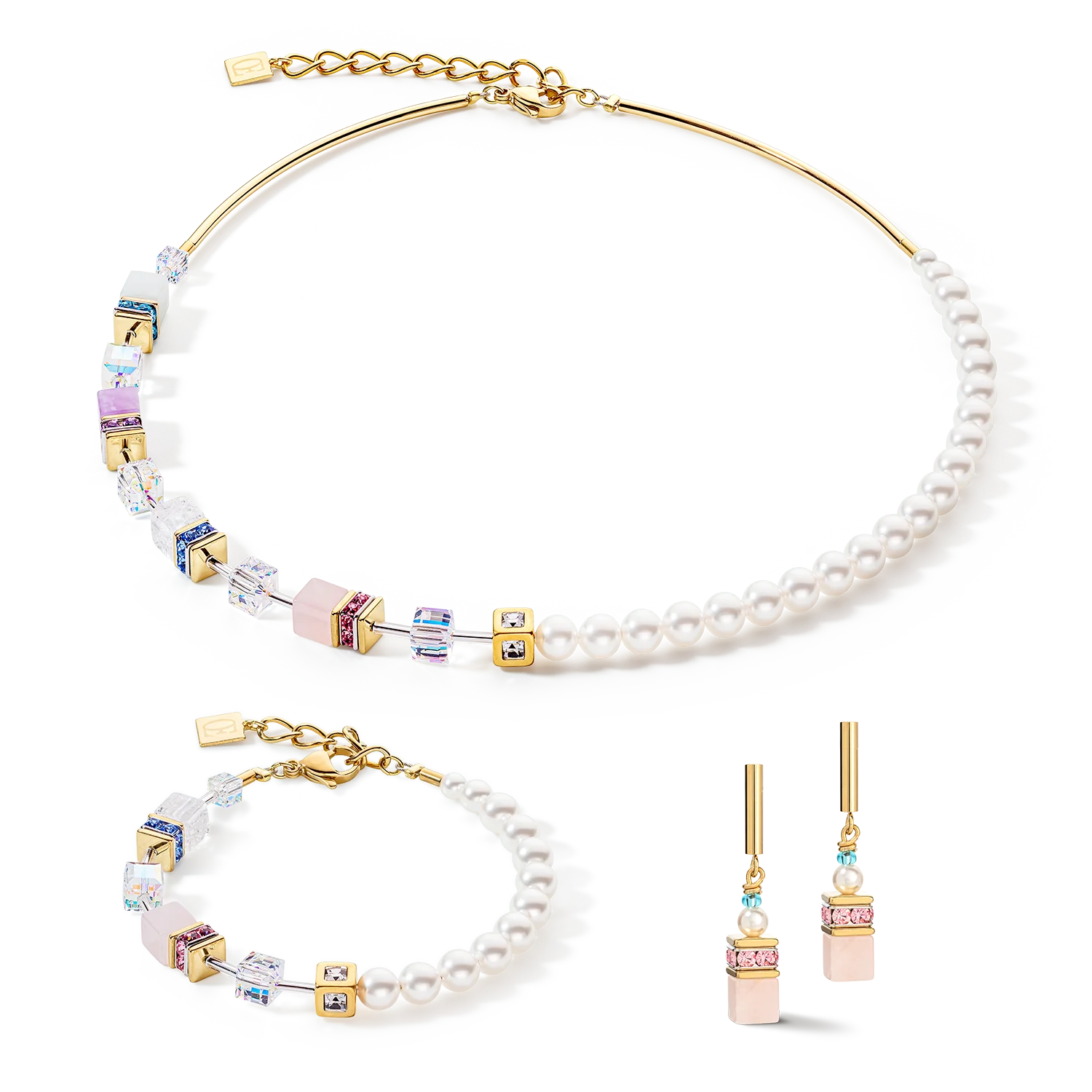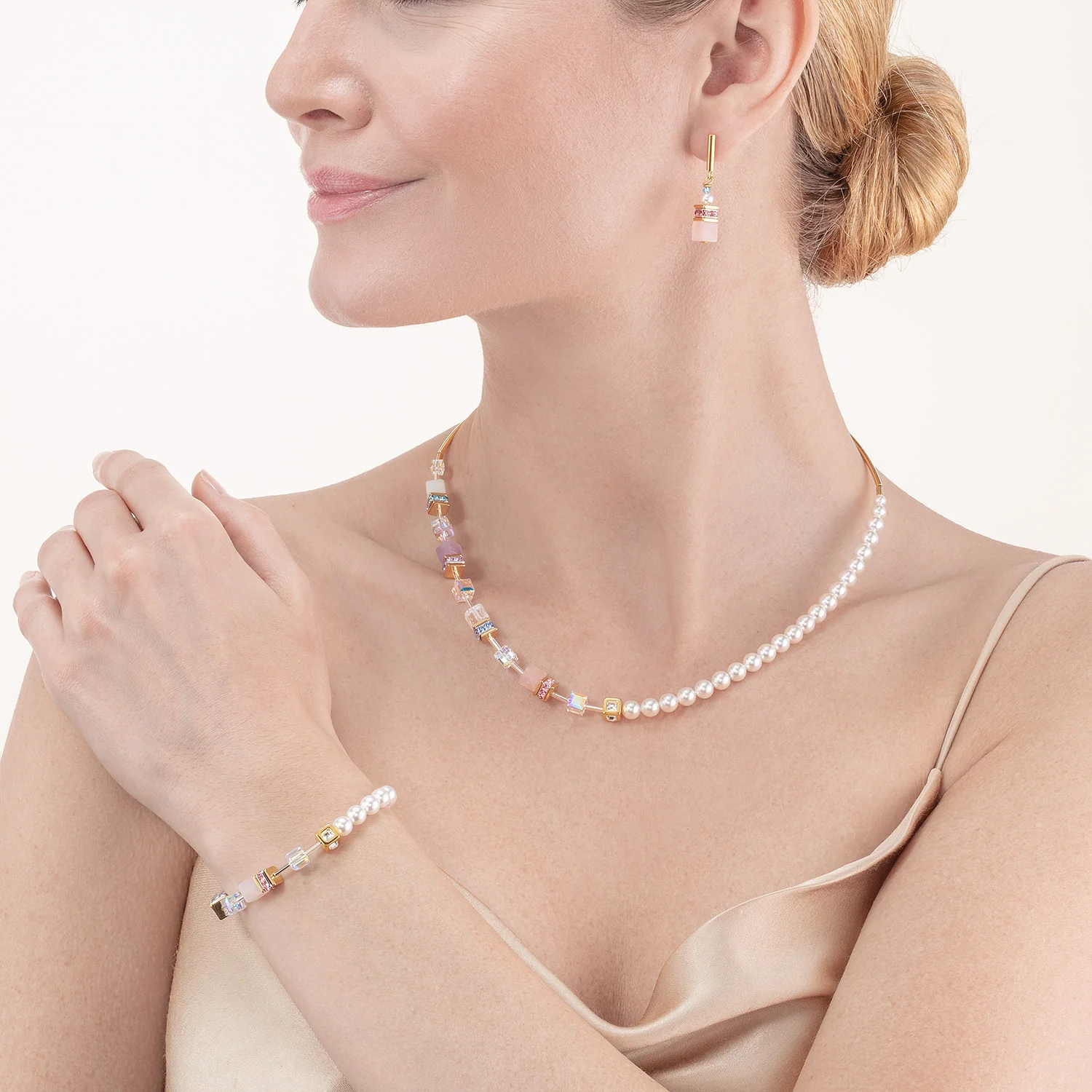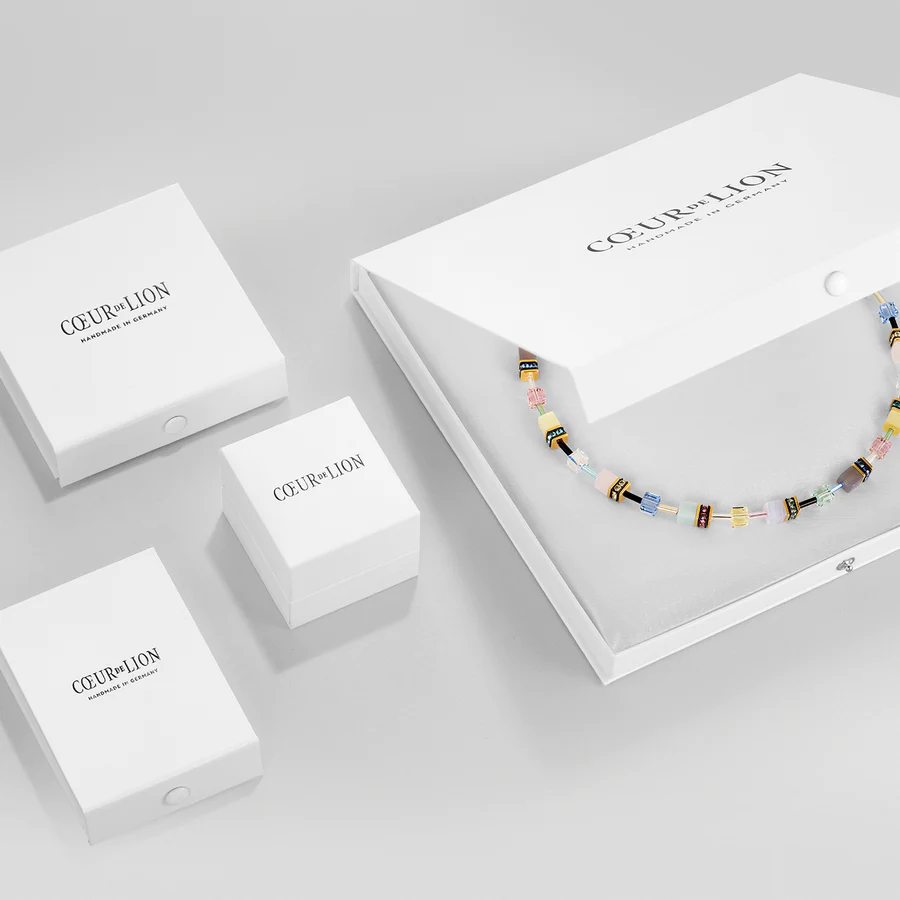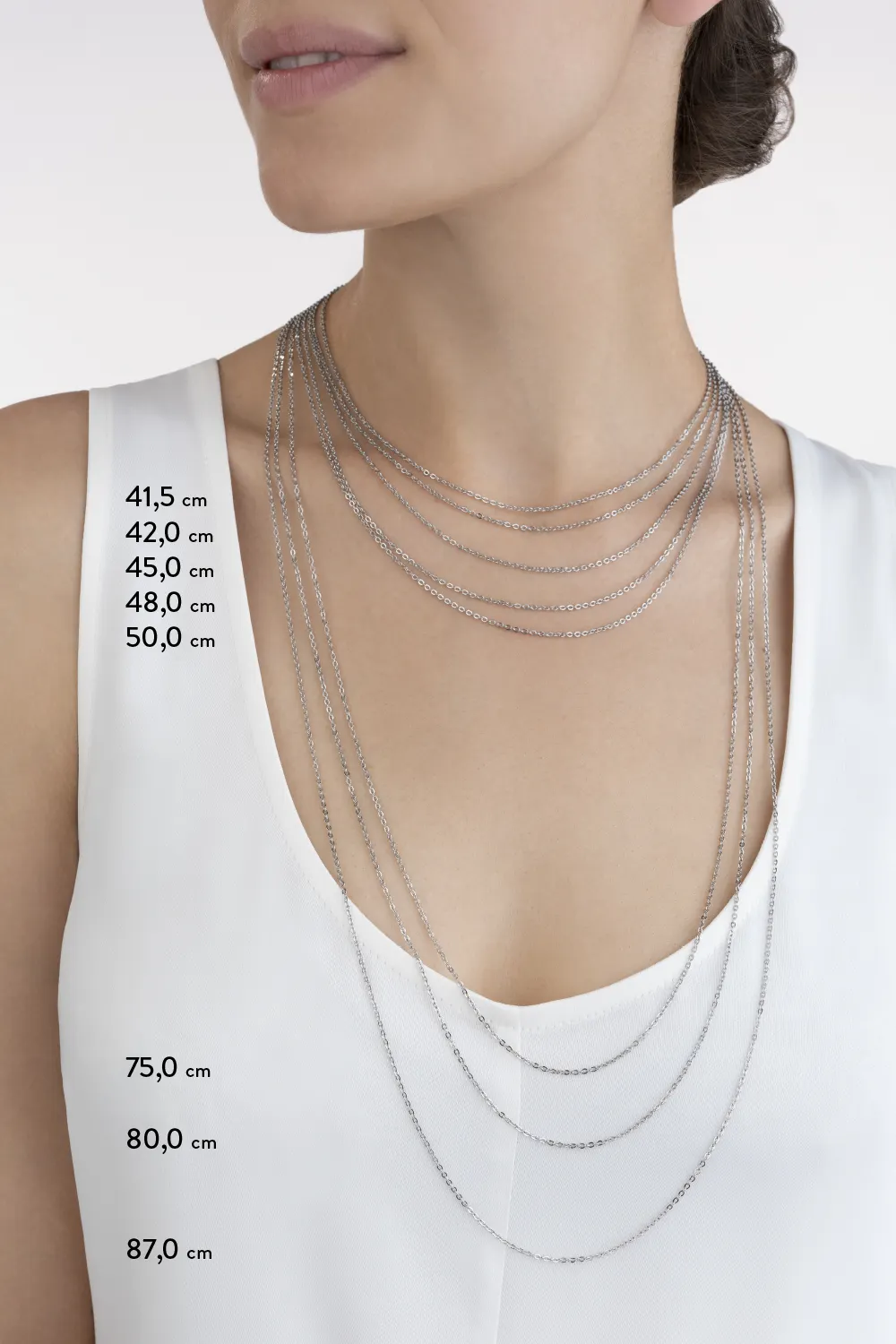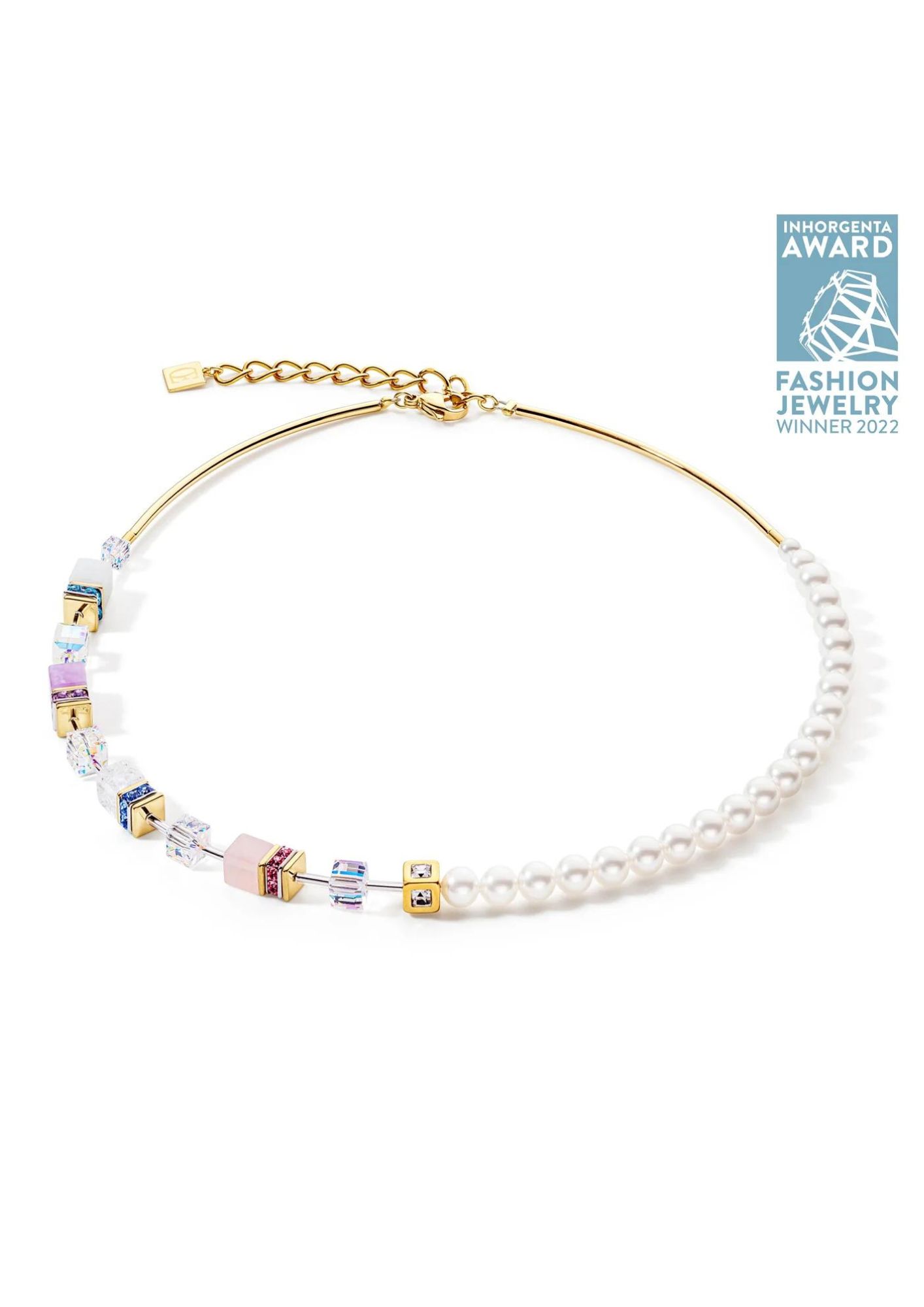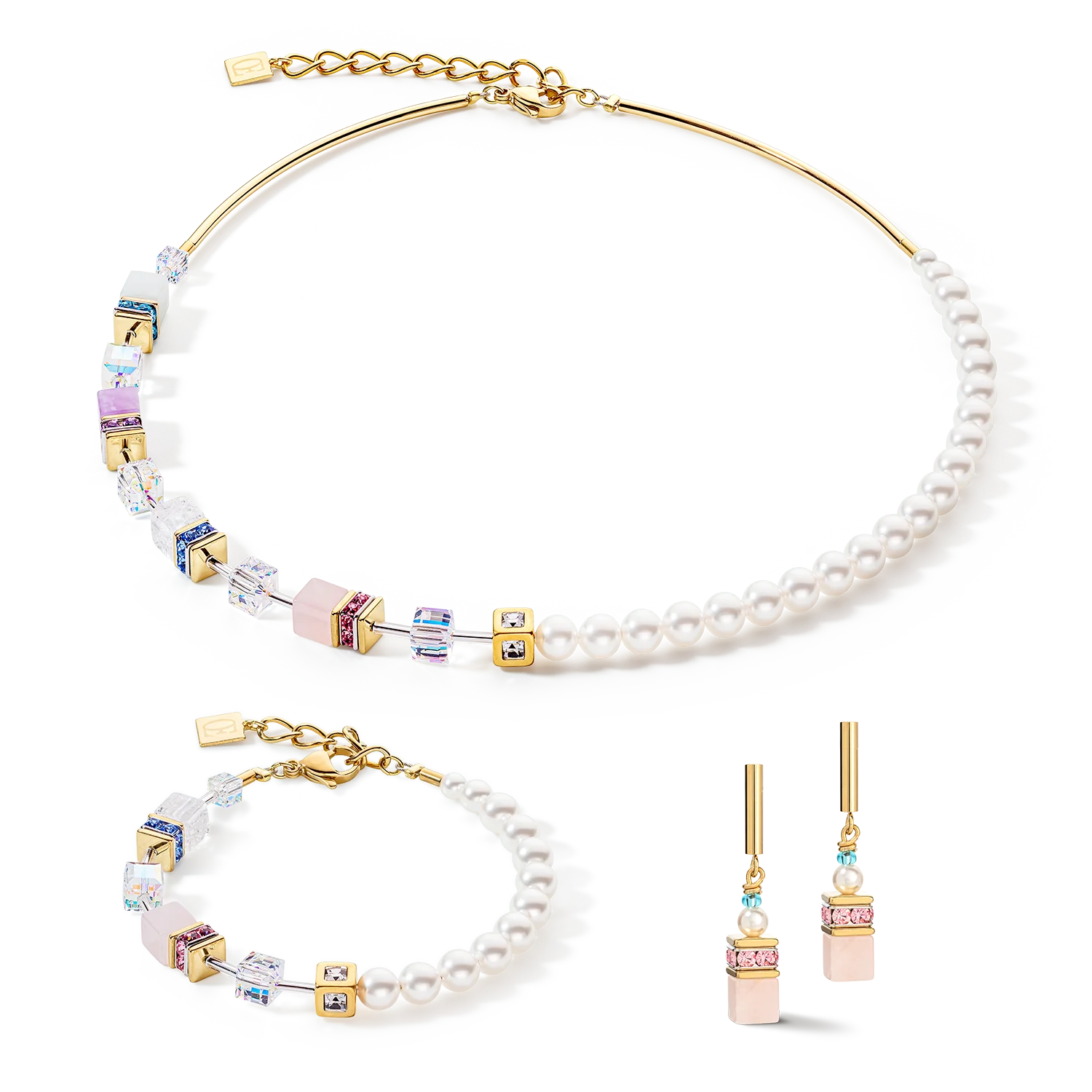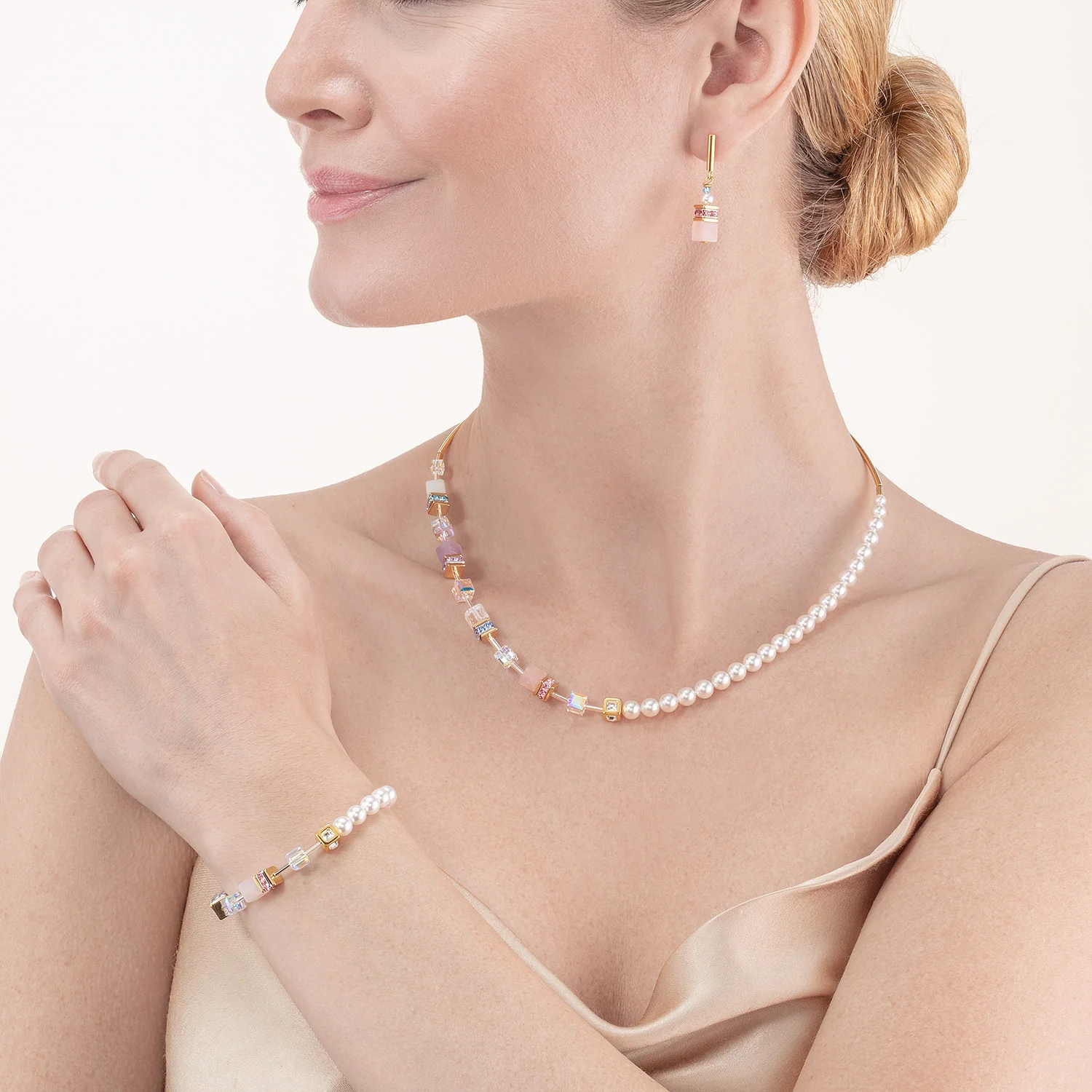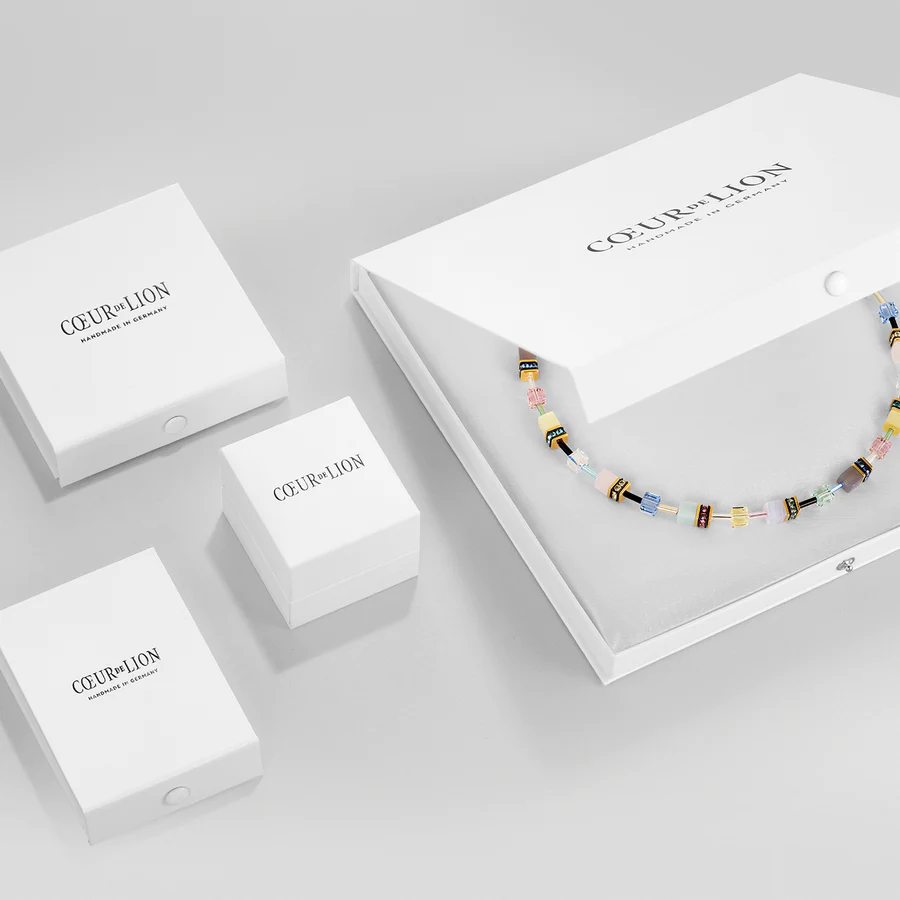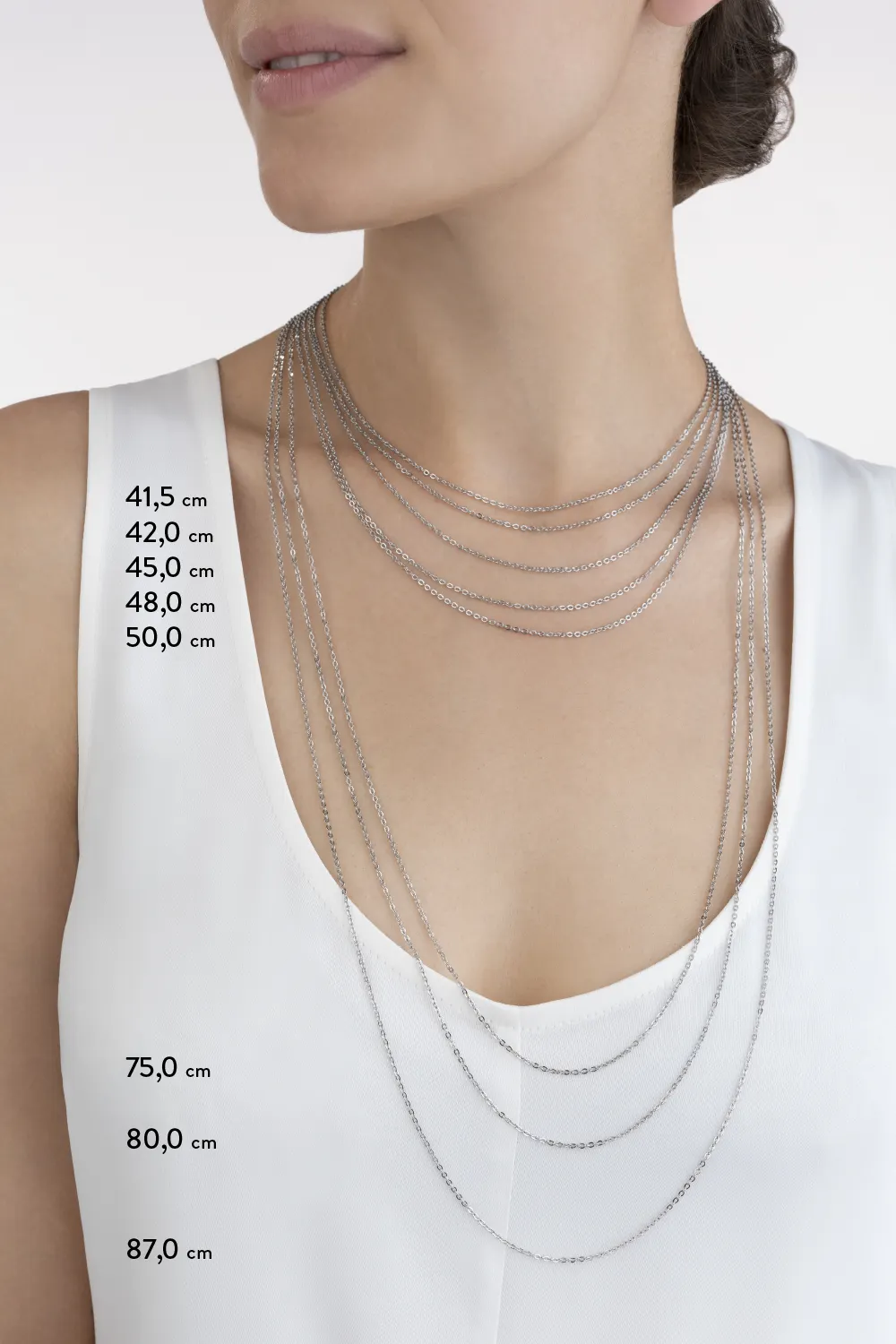 Sofort verfügbar, Lieferzeit 14-20 Days
Produktinformationen "CDL | GeoCUBE® Precious Fusion Pearls Necklace | Multicolour Pastel"
Two stylistic elements come together to create a striking new design: GEOCUBE® is given the pearl treatment. Classic GEOCUBES® in delicate pastel shades made from sensual rose quartz, amazonite, delicate amethyst and shimmering rock crystal go beautifully with elegant pearls and make this golden creation unique. Lovingly handcrafted at our studio.
Every piece of jewellery ordered from COEUR DE LION will be delivered to you in a premium designer case and with a certificate of authenticity.
Chain Length:

42.5cm (16.7 inch) + 6cm (2.36 inch) extension chain

Farbe:

Blau

, Gold

, Pink

, Silver

, Weiß

Lock Type:

Clasp - Stainless Steel - Gold Plated

Made in:

Germany

Manufacturer :

Coeur de Lion

Material:

Amazonit

, Bright Amethyst

, Crystal

, Crystal Pearls by Swarovski®

, Rhinestone Rondelles

, Rock Crystal

, Rose Quartz

, Stainless Steel - Gold Plated

, Swarovski® Crystals

Strenght:

0.6cm (2.36 inch)