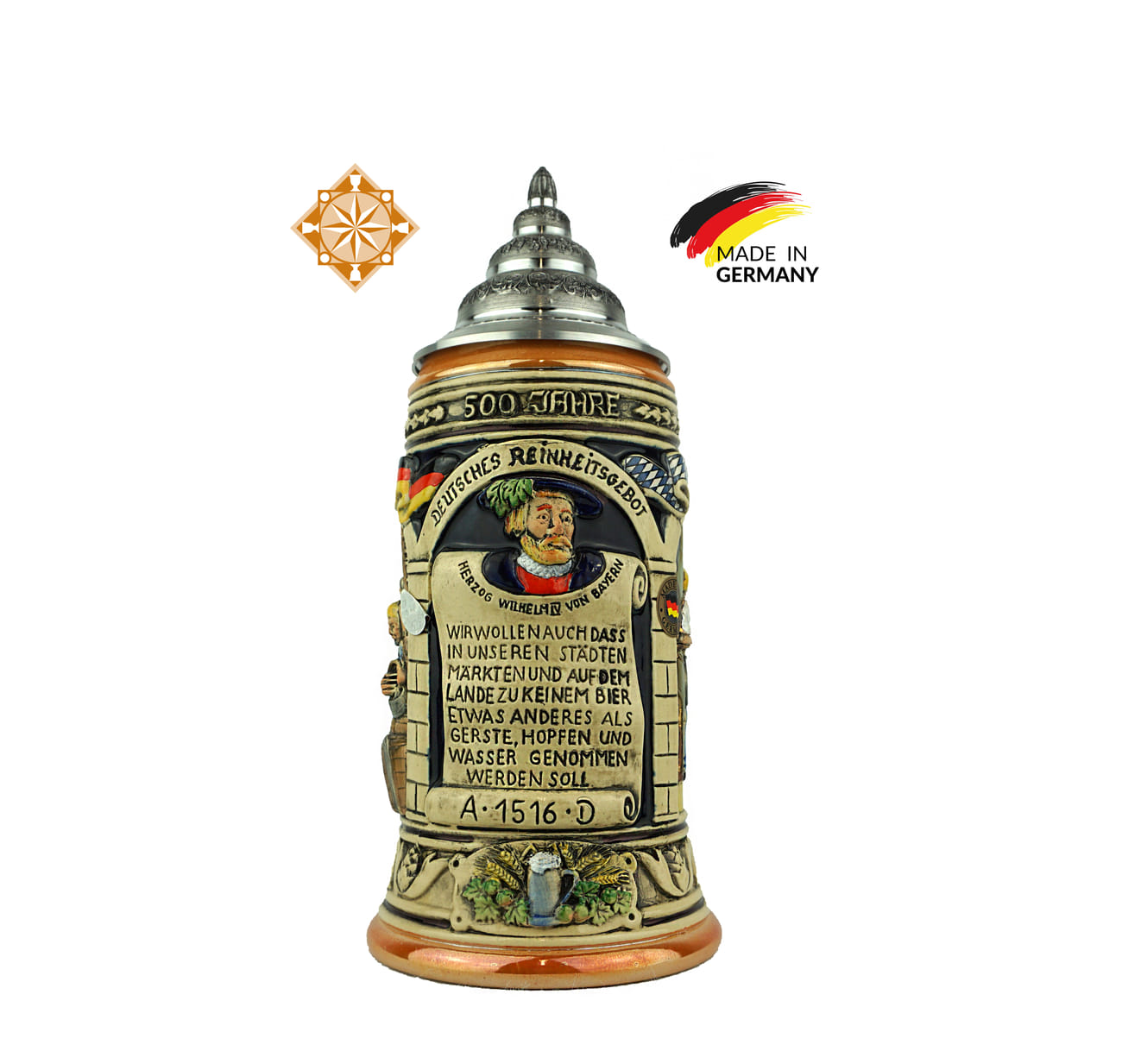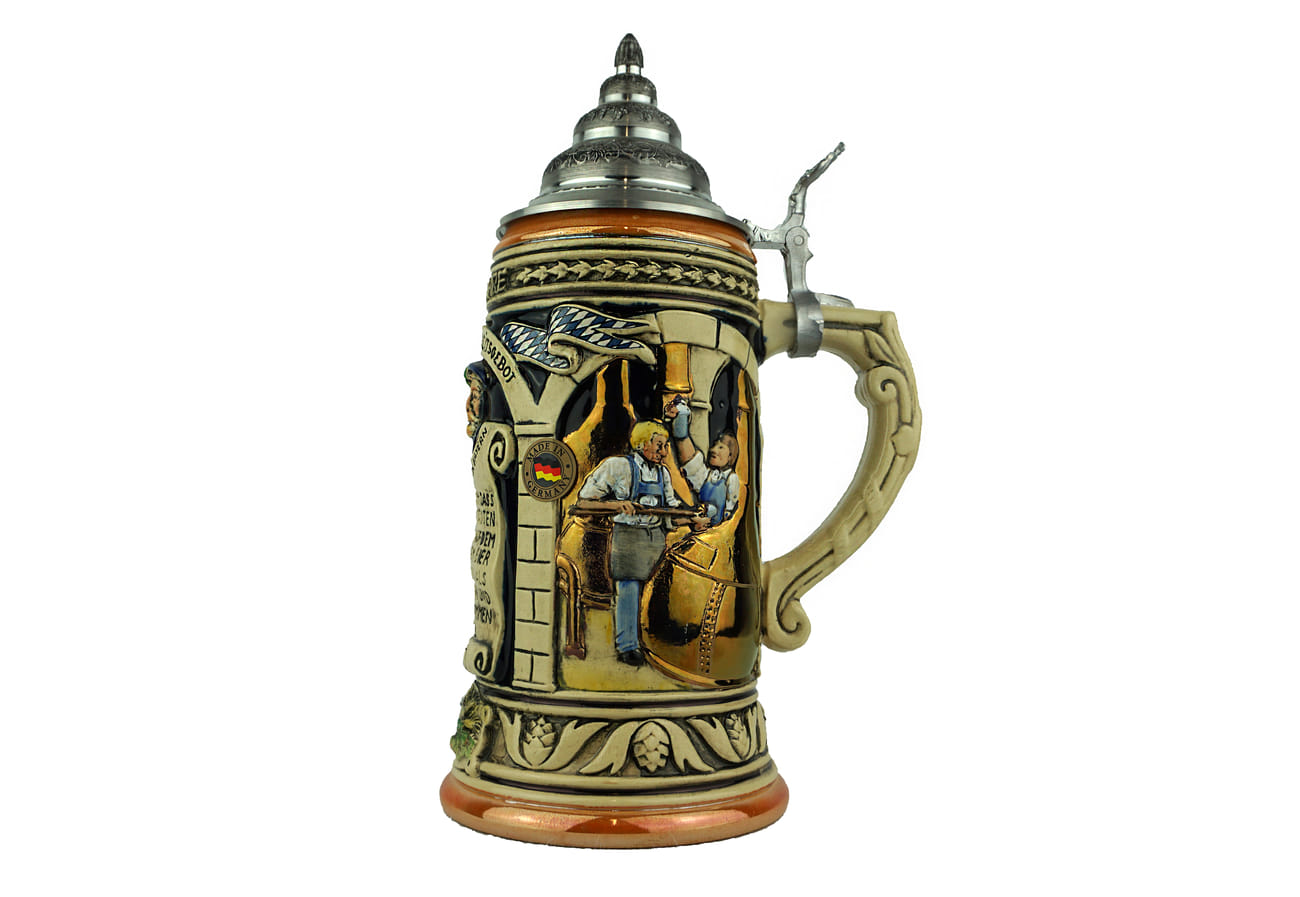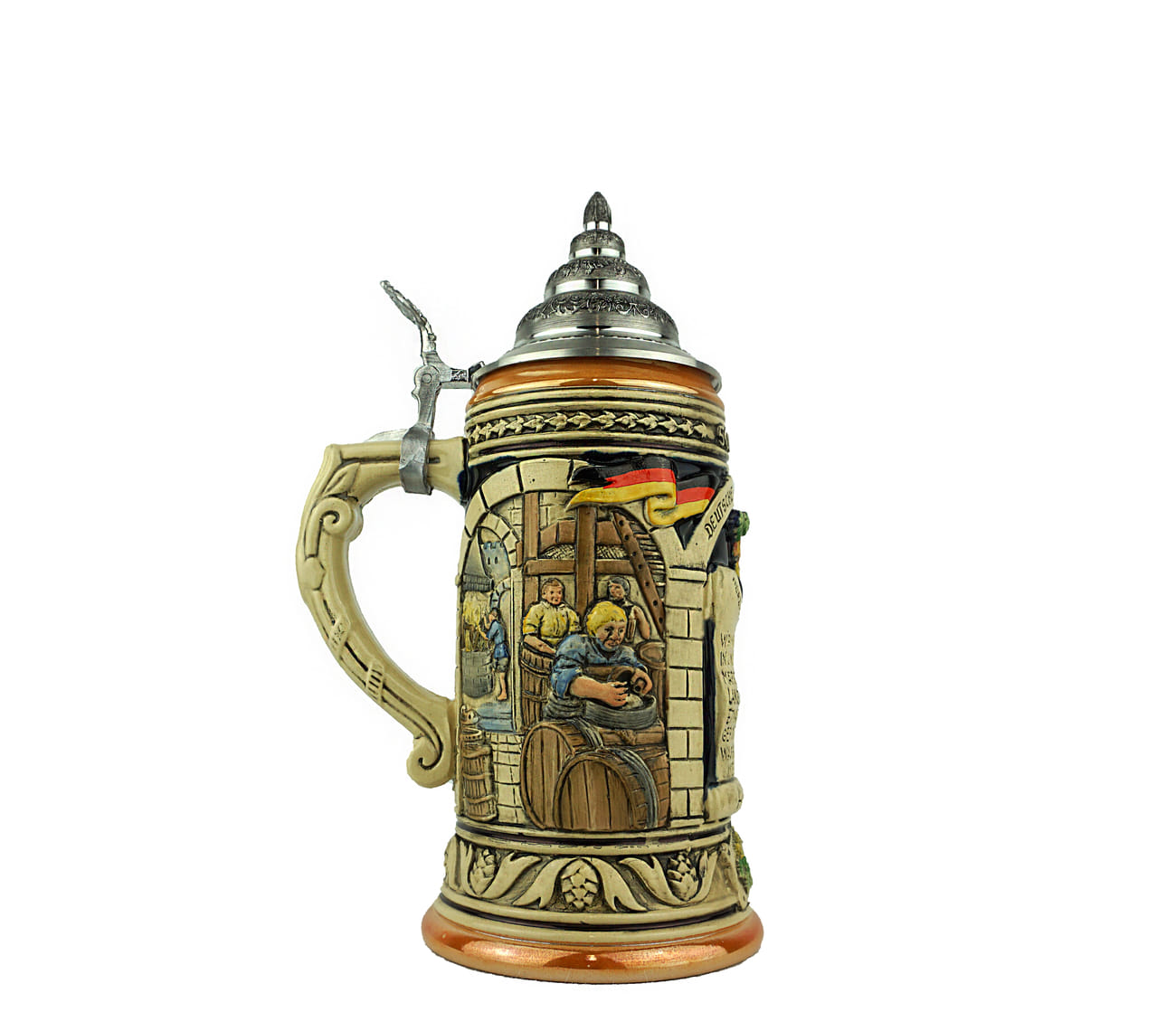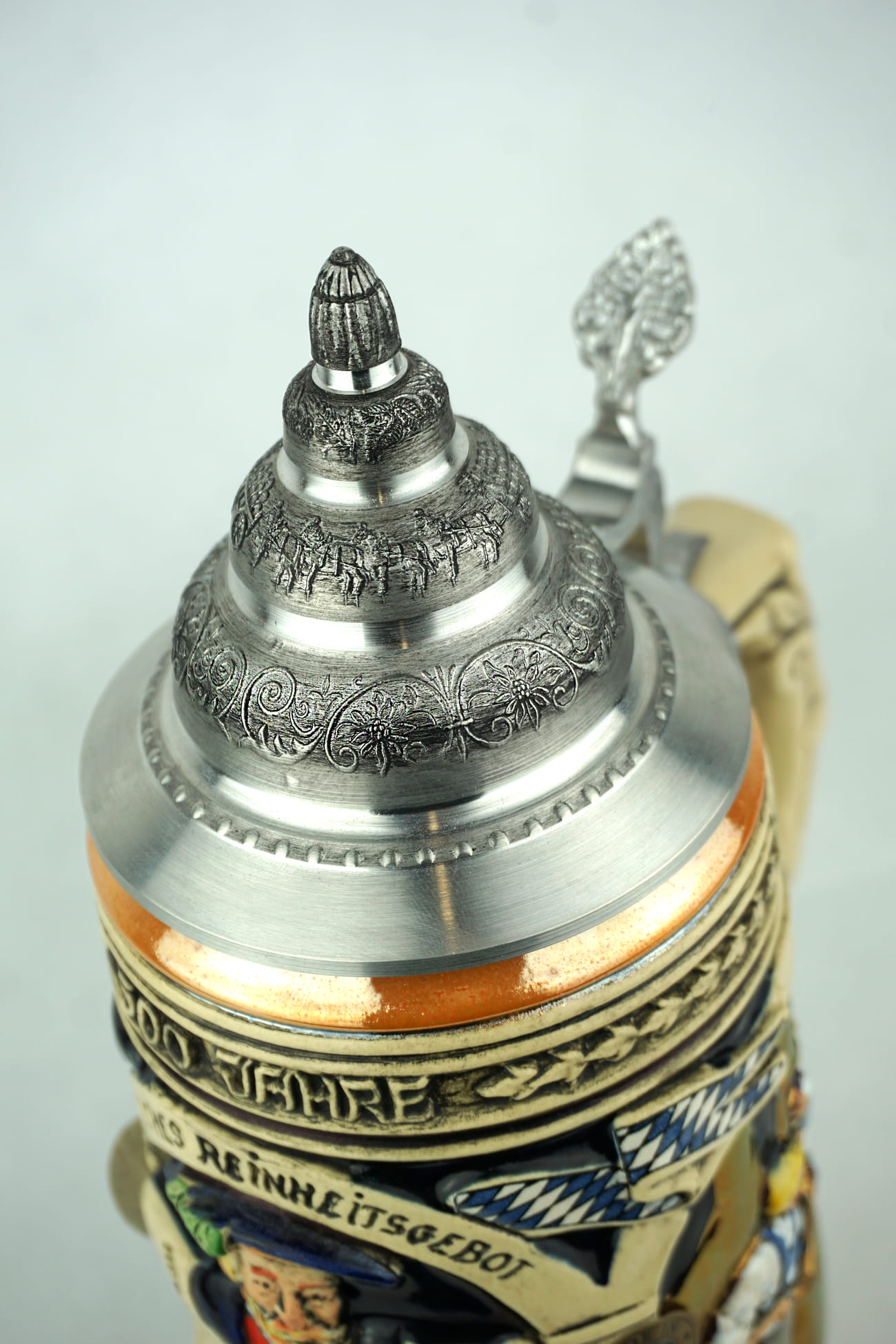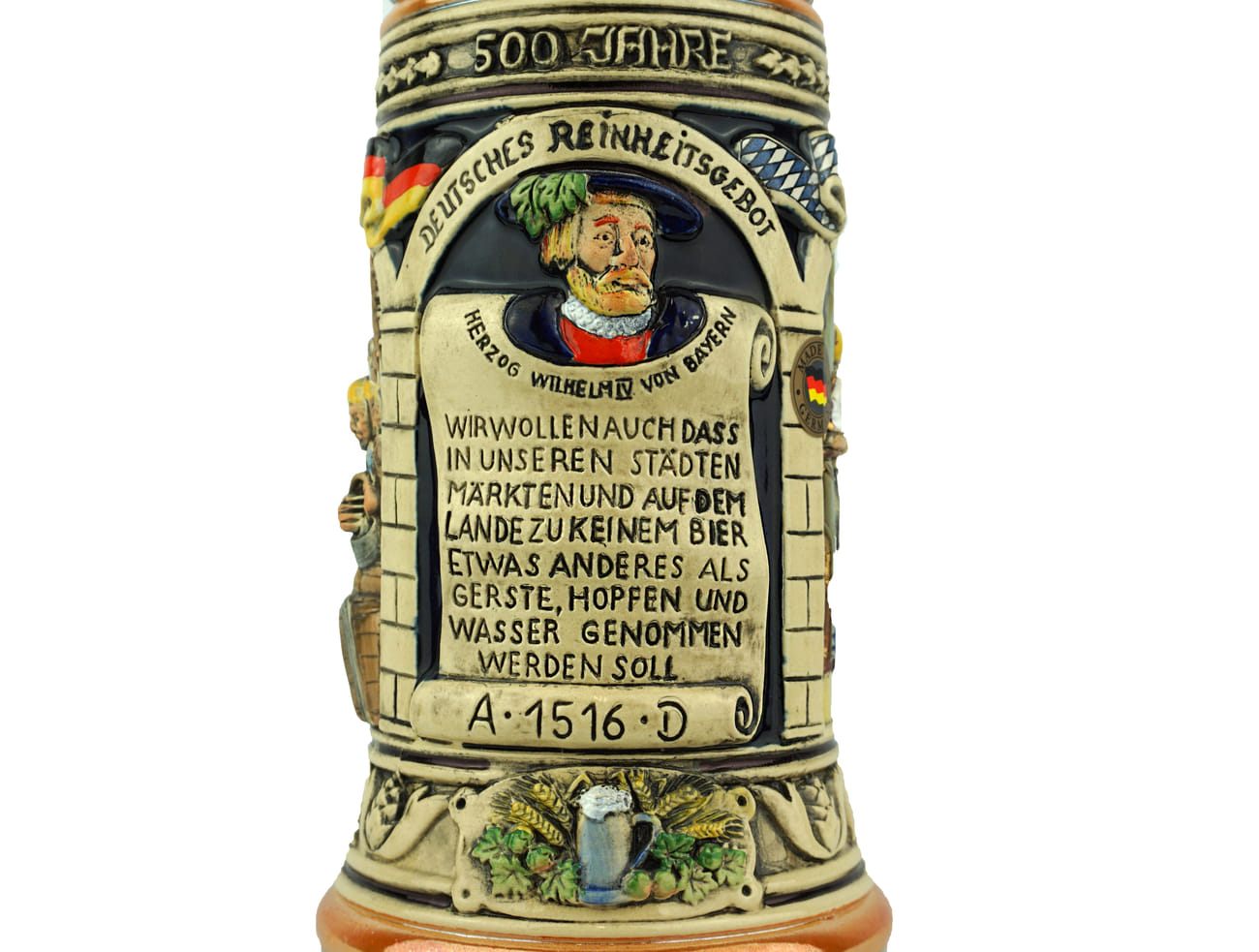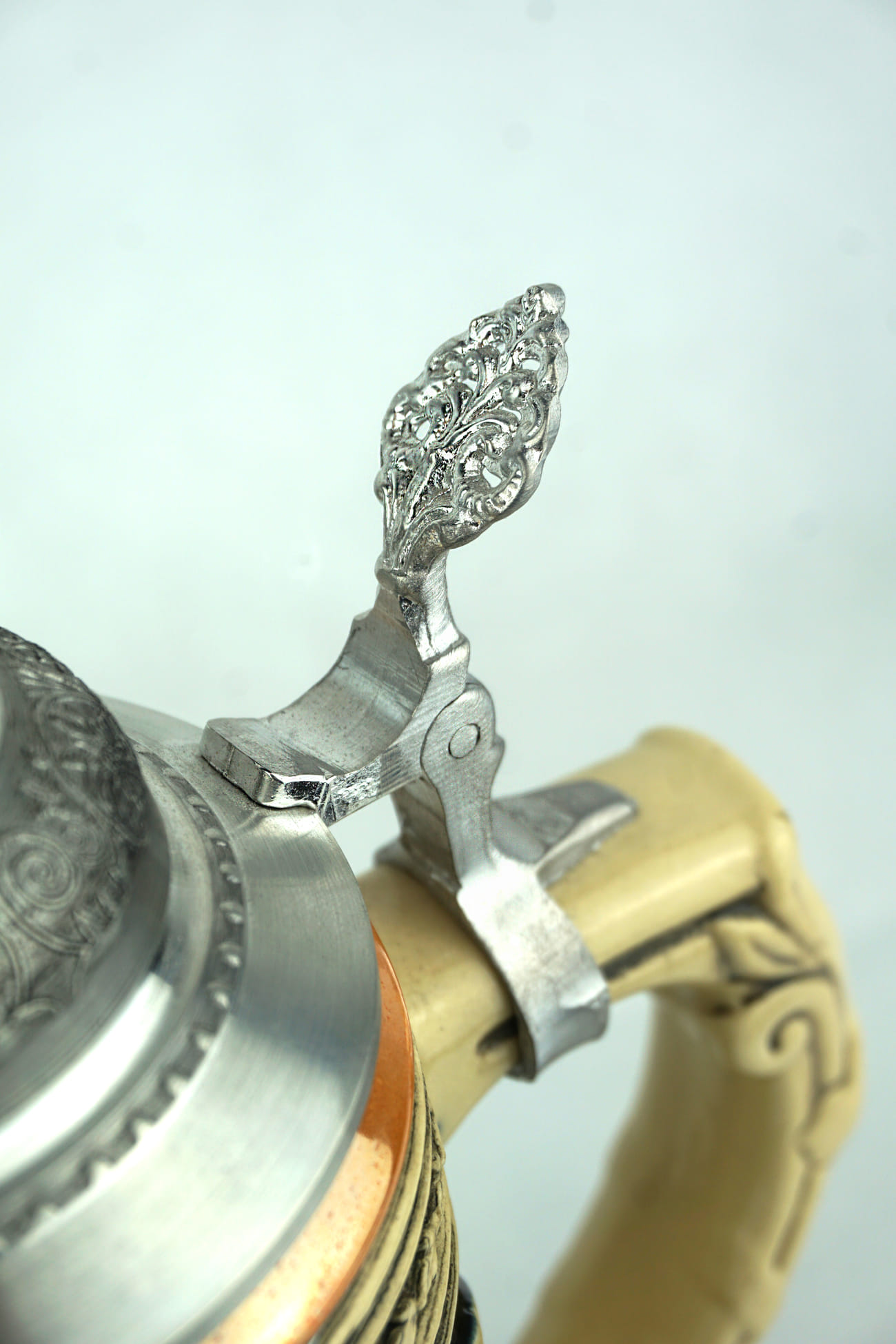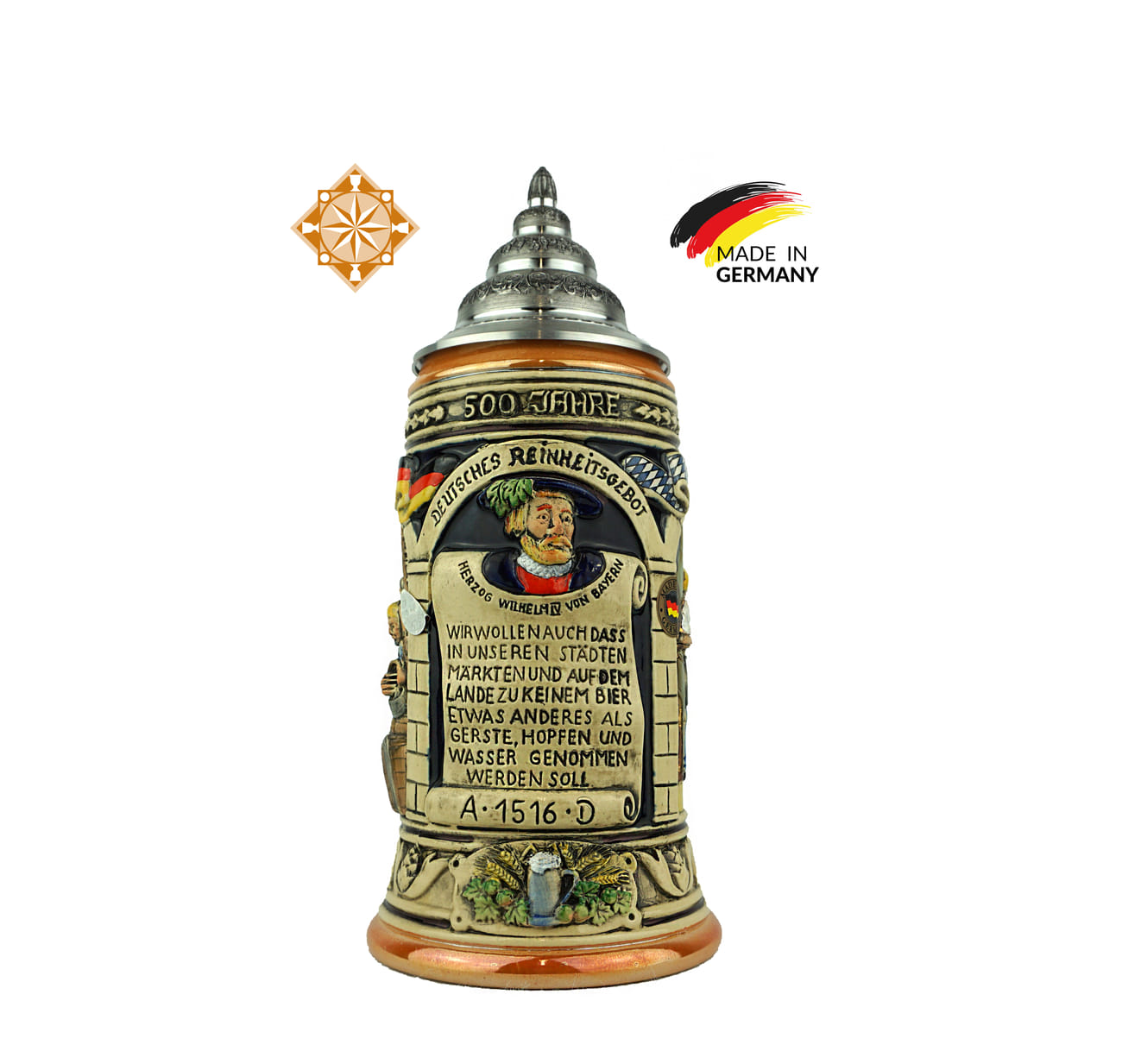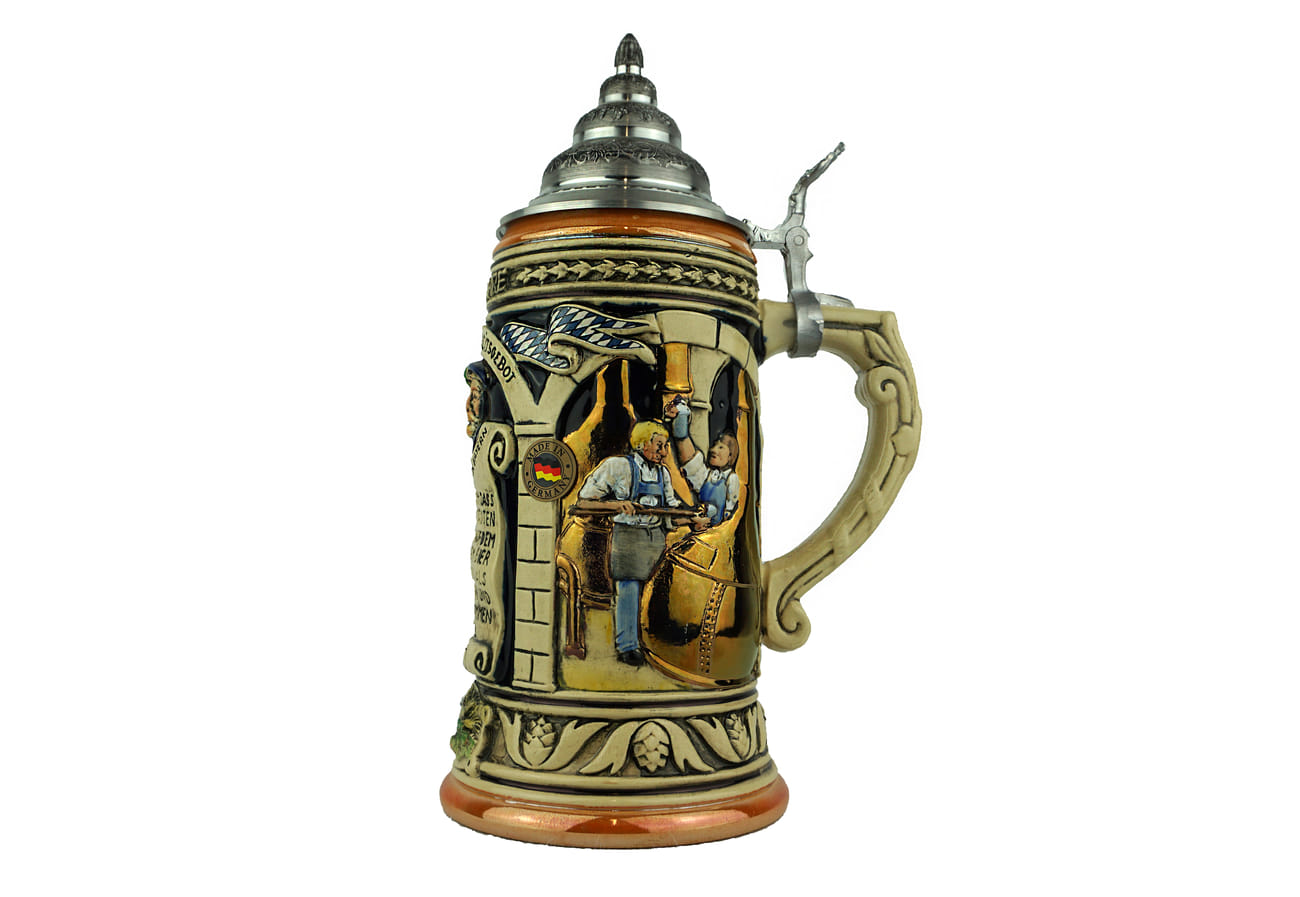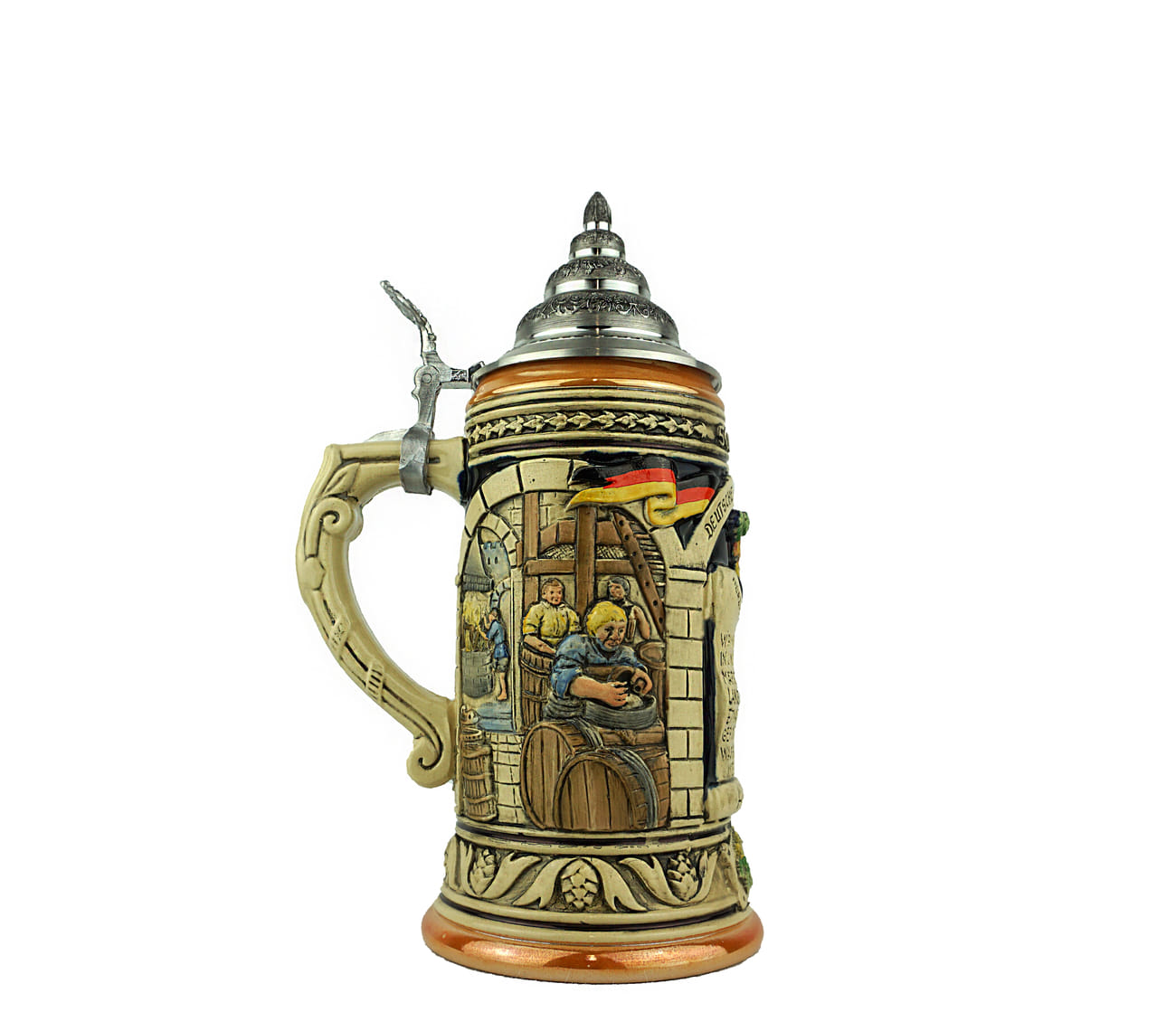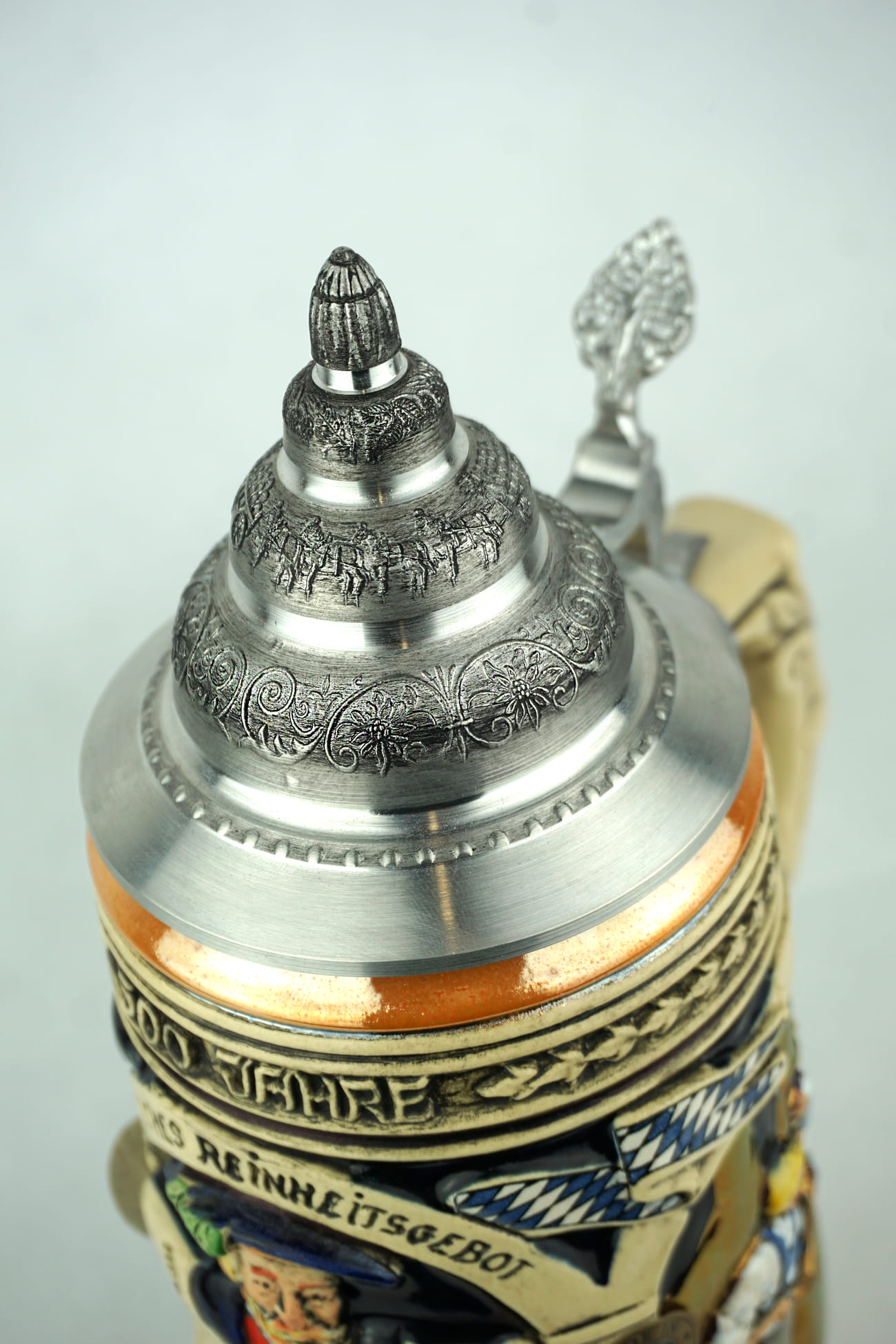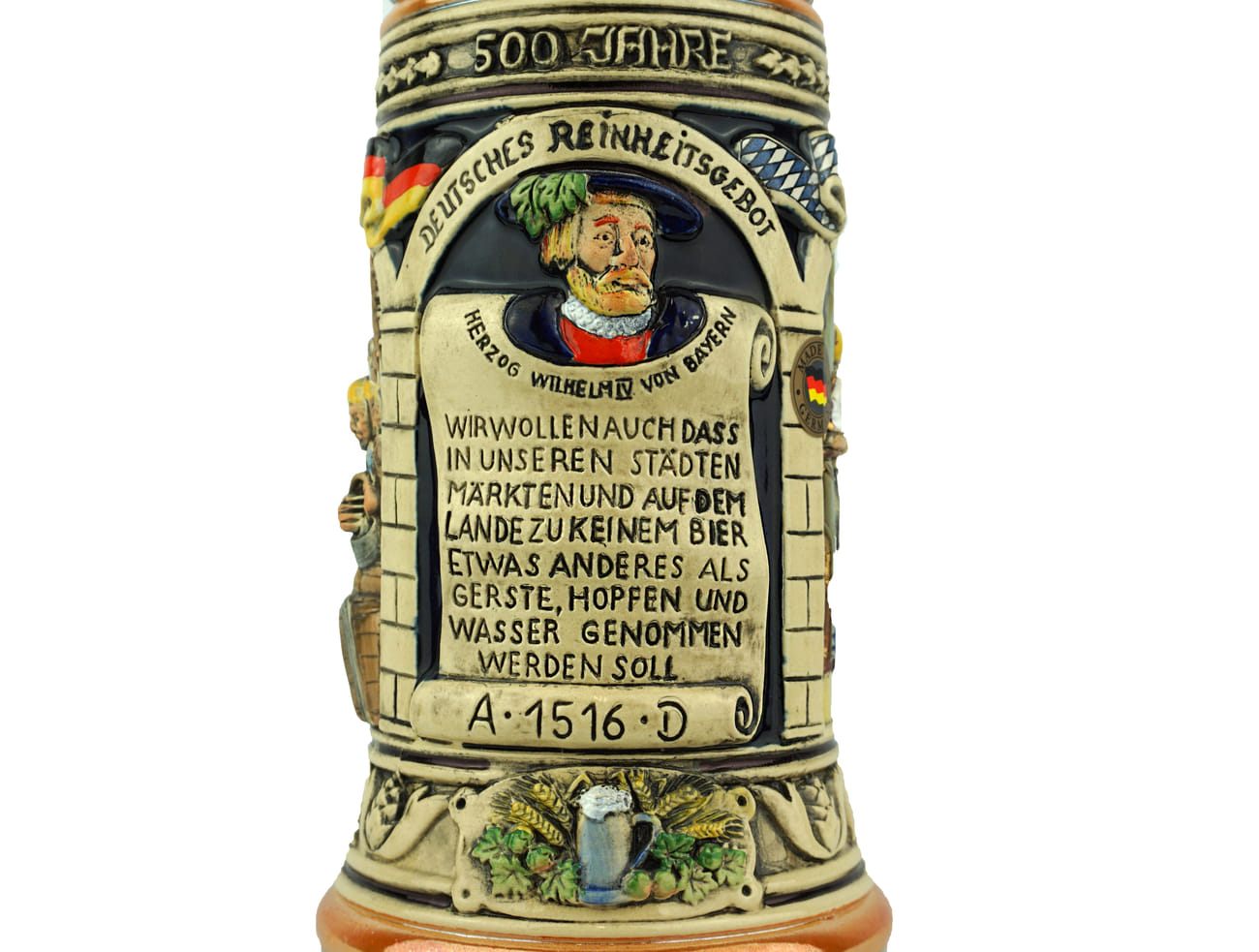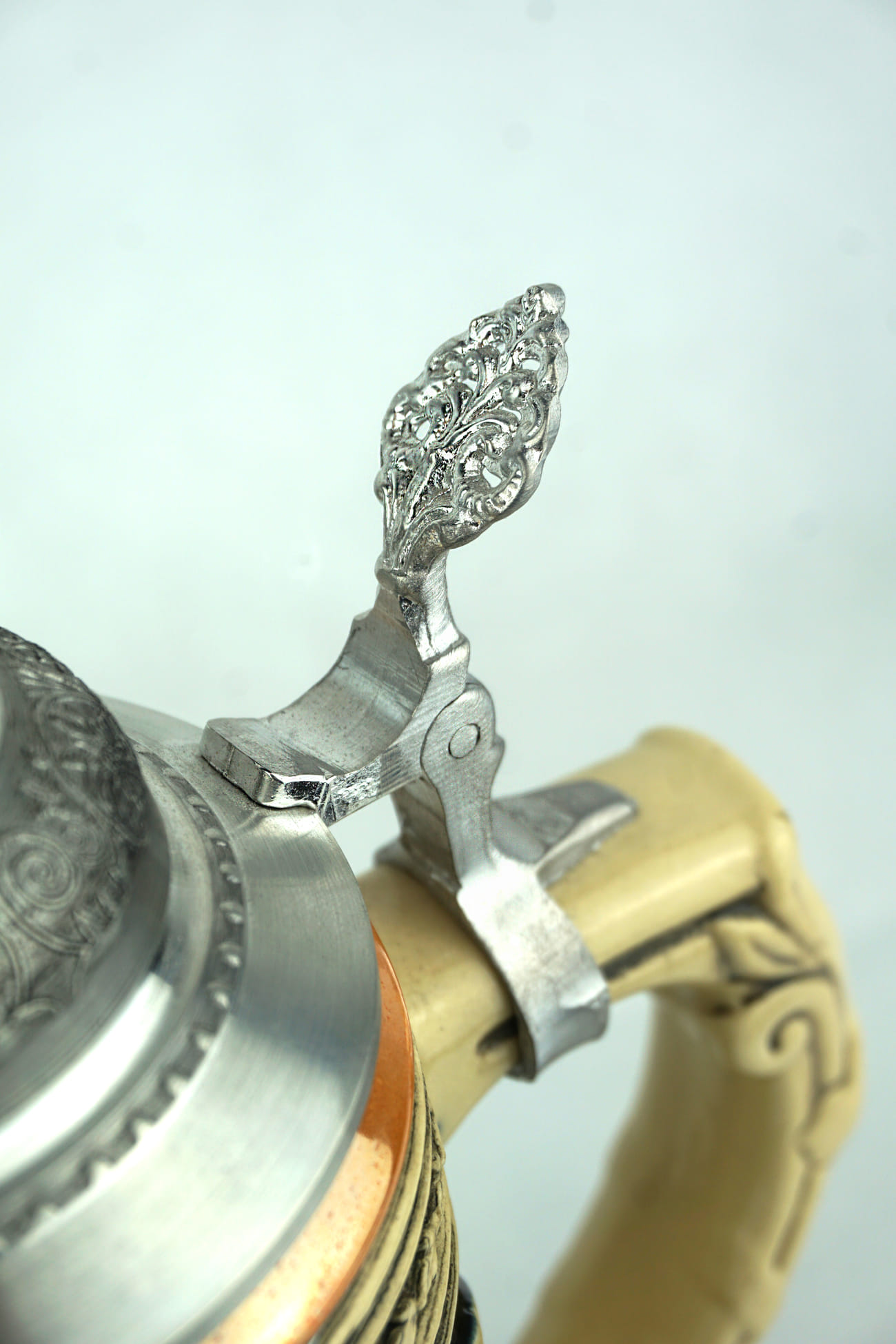 Sofort verfügbar, Lieferzeit 14-20 Days
Produktinformationen "Beer Stein | German Beer Purity Law"
This unique stein celebrates 500 years of the "German Beer Purity Law". The stein is entirely handcrafted from local German clay by master crafters of the KING-WERK Stein factory located in the Western Forests of Germany. It is produced in a strictly limited edition of just 500 steins worldwide. More on the tradition: in the year 1516 A.D., Wilhelm IV Earl of Bavaria declared that the only ingredients allowed in beer were water, barley, and hops. Later, all other German states adopted this law. The text says in detail: "We especially wish that, from this date on and everywhere in the country, as well as in the towns and marketplaces, nothing is to be added to or used in beer other than barely, hops, and water." Still in effect, the German Beer Purity Law from 1516 is the oldest food law existing worldwide! Certificate of authenticity included.

Farbe:

Beidge

, Black

, Orange

, Rot

Height:

27cm (10.6 inch)

Length:

16 cm (6.29 inch)

Limited Edition:

500 Pieces

Made in:

Germany

Manufacturer :

King

Material:

Clay

, Pewter

Motif:

Beer

, Brewery

, Octoberfest

Volume:

0.75l (26.36 fl oz)

Weight:

1.3kg (2.86 Ib)

Width :

16cm (6.29 inch)