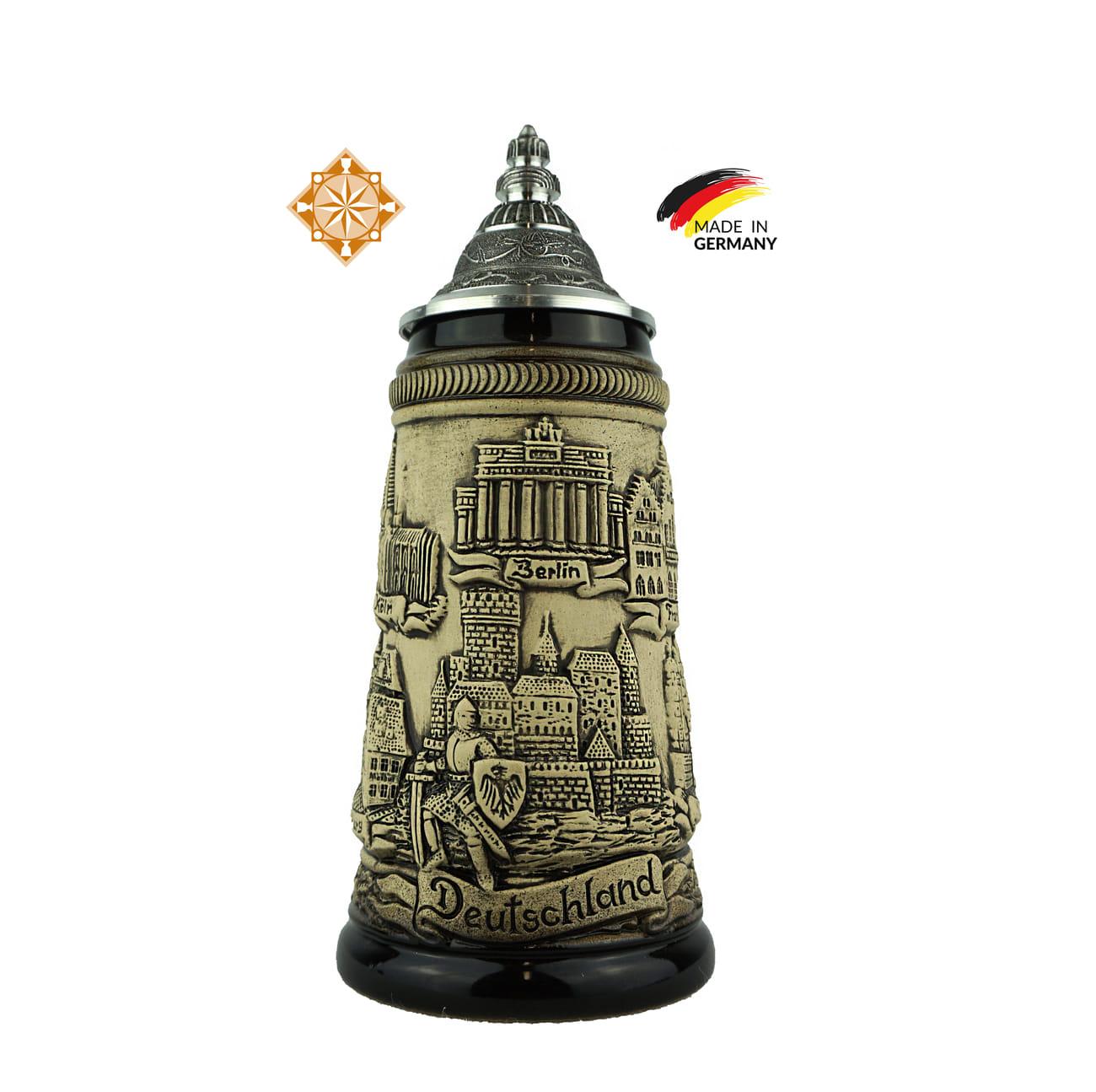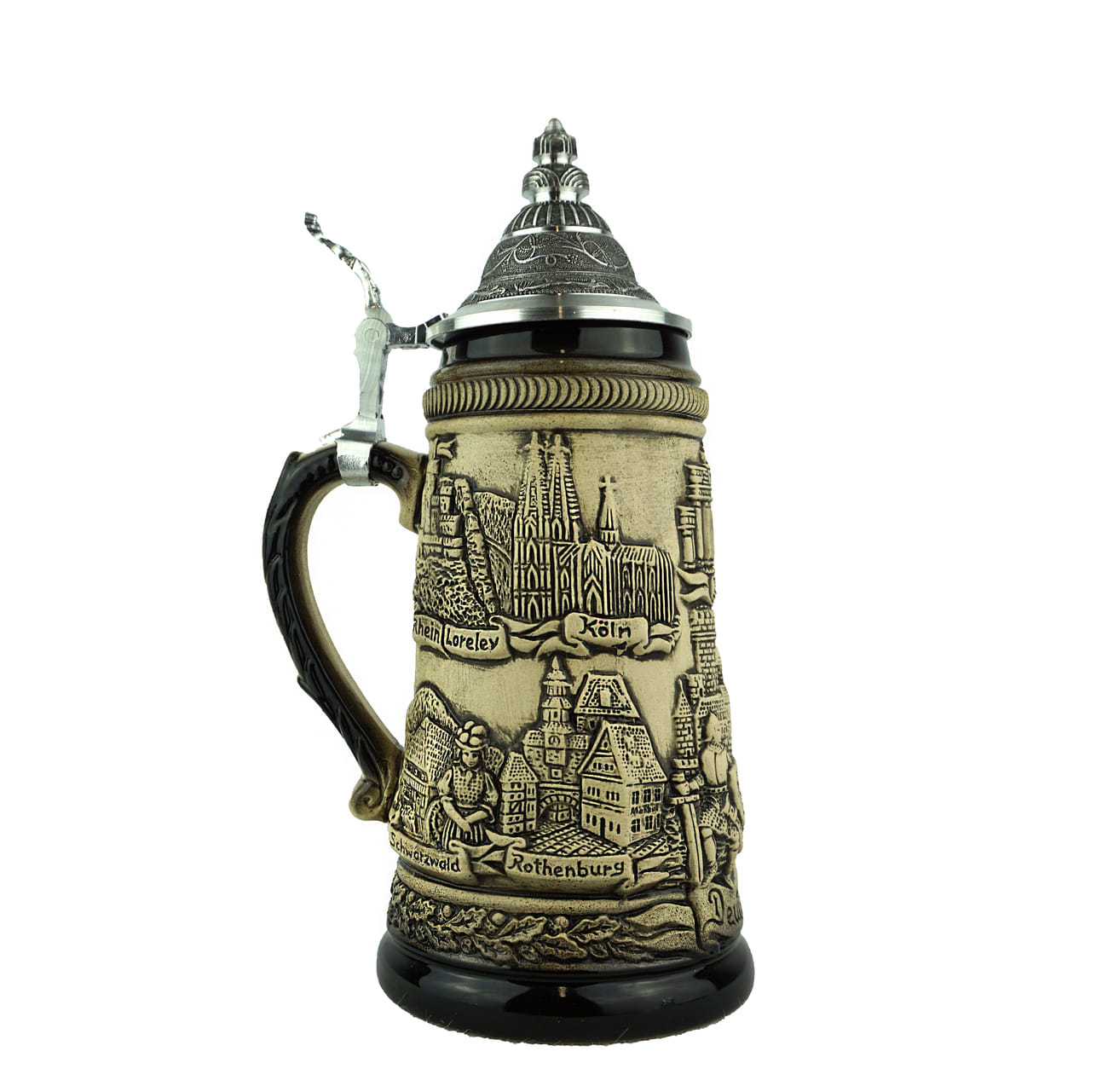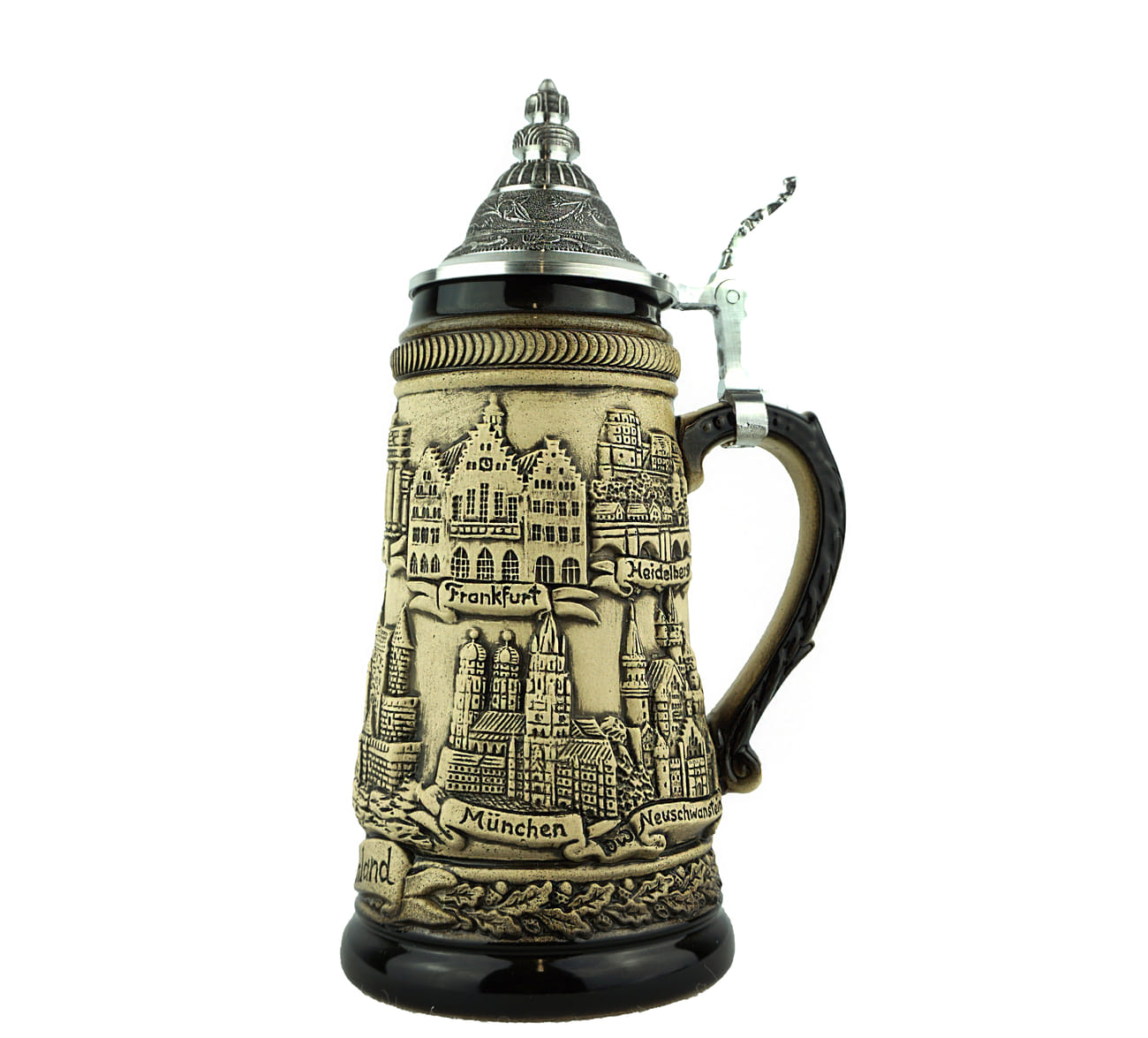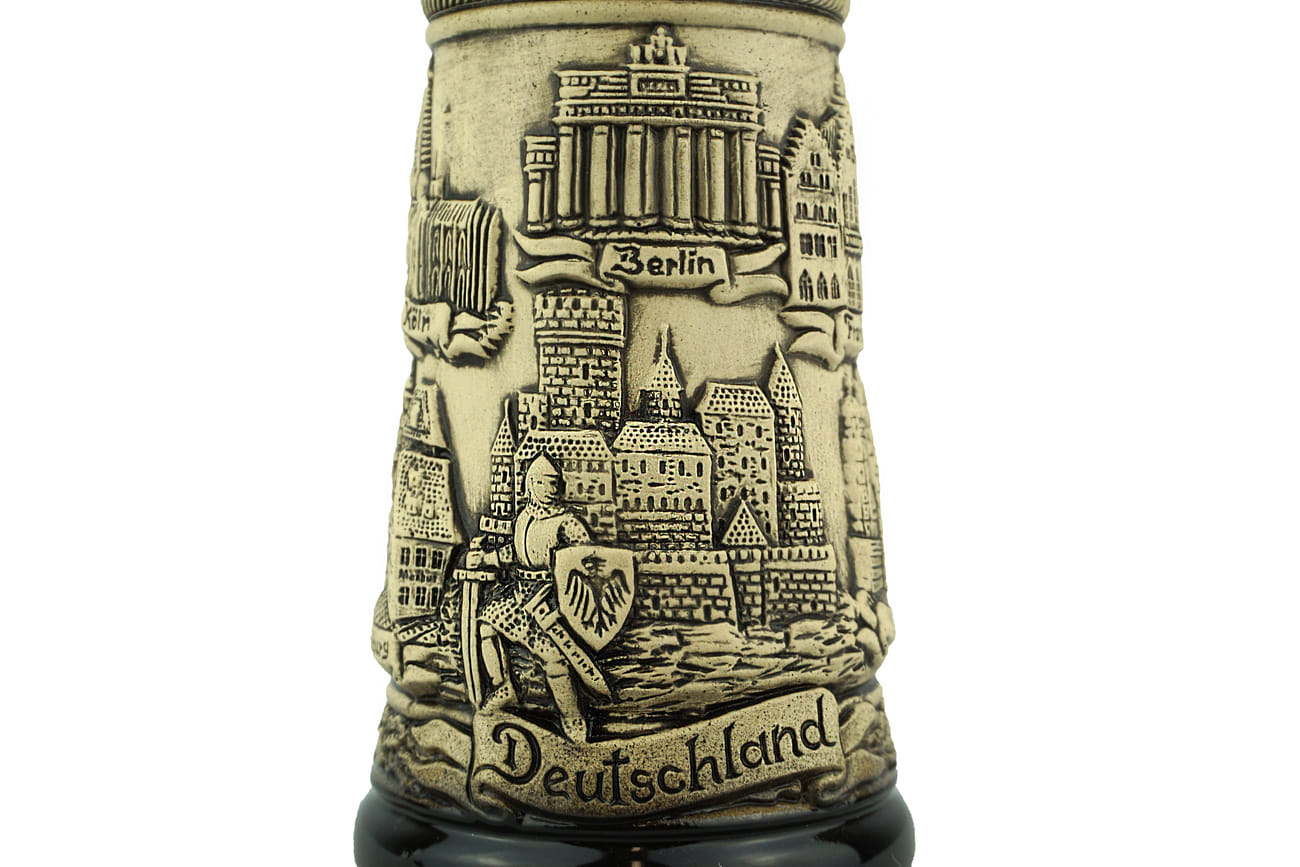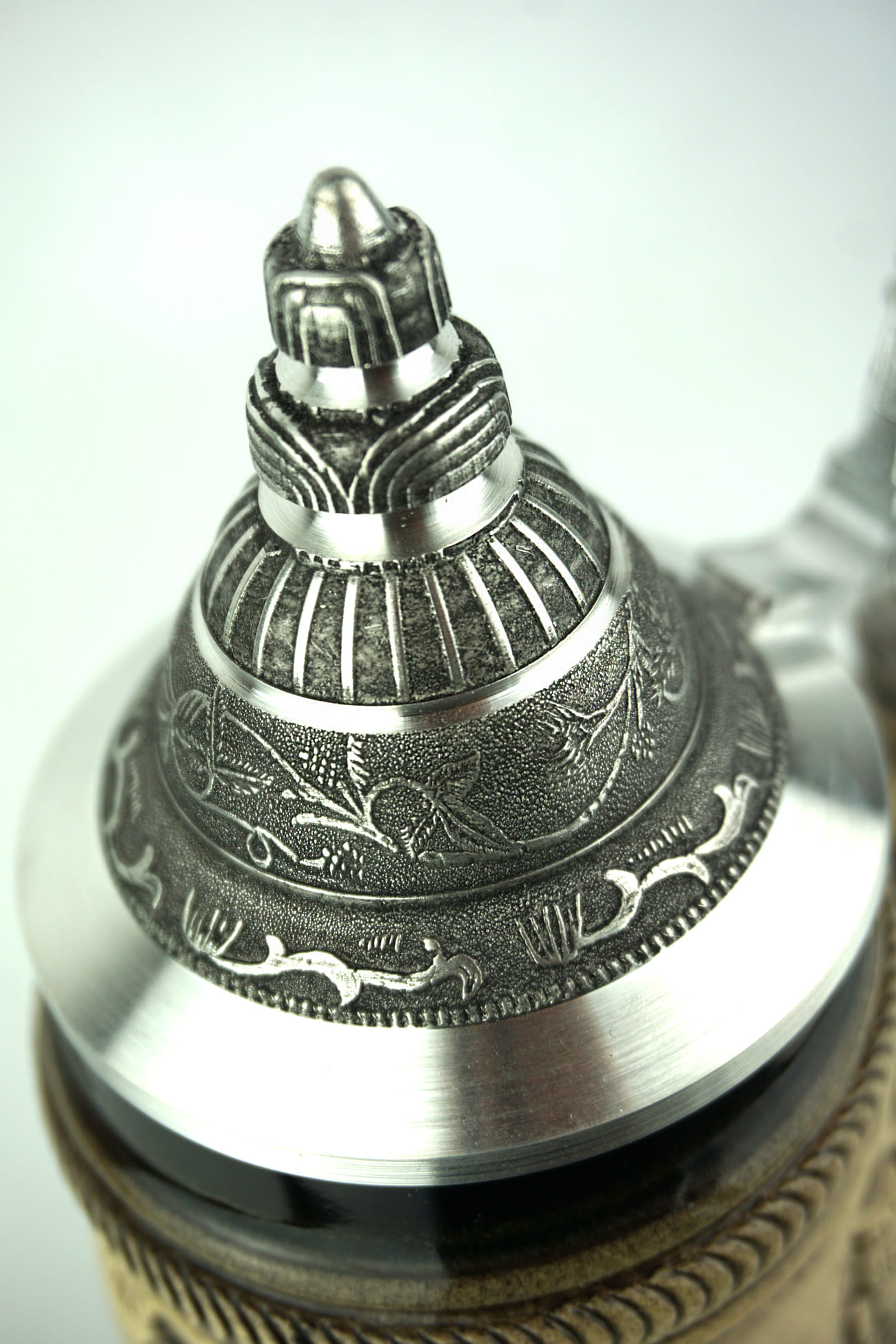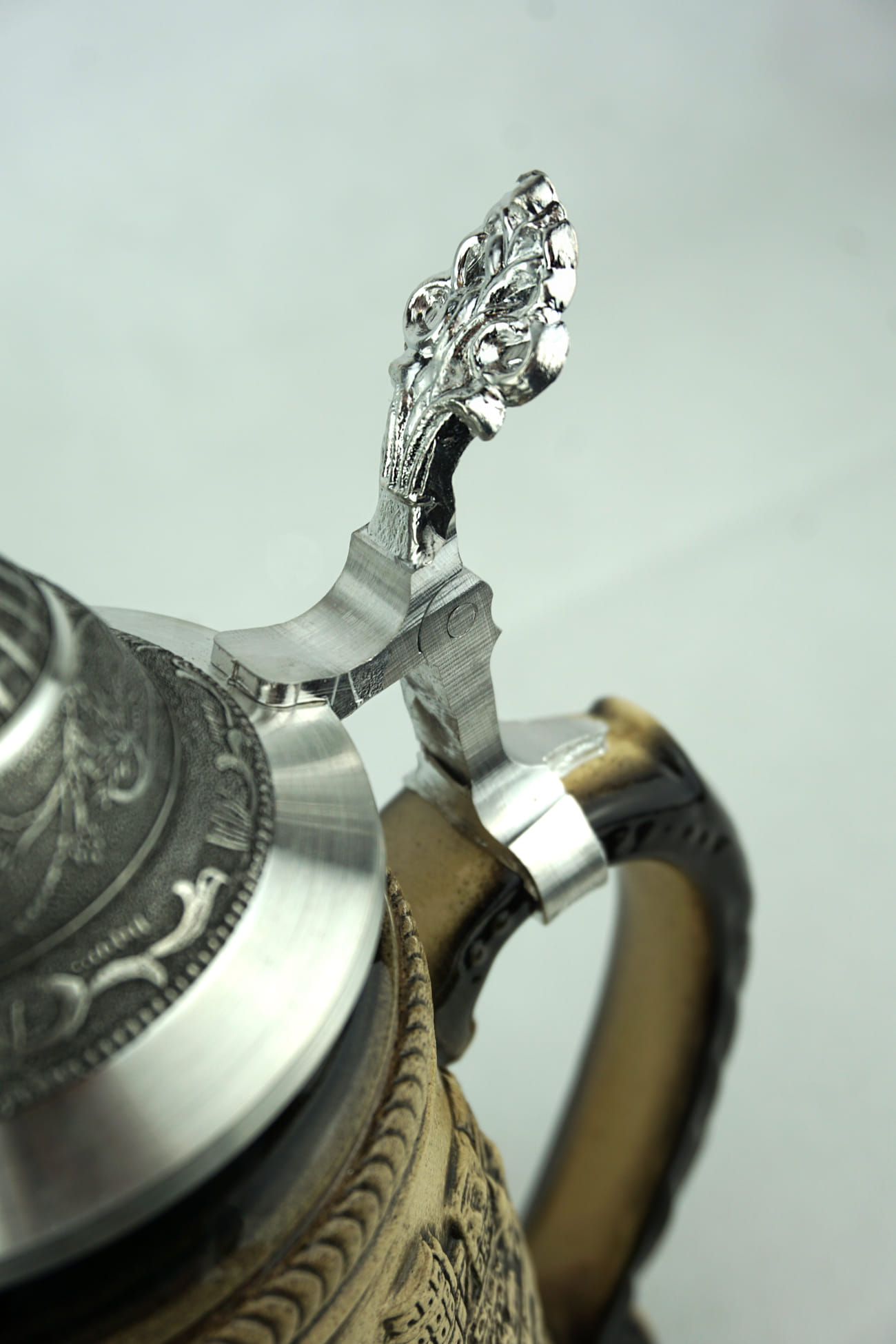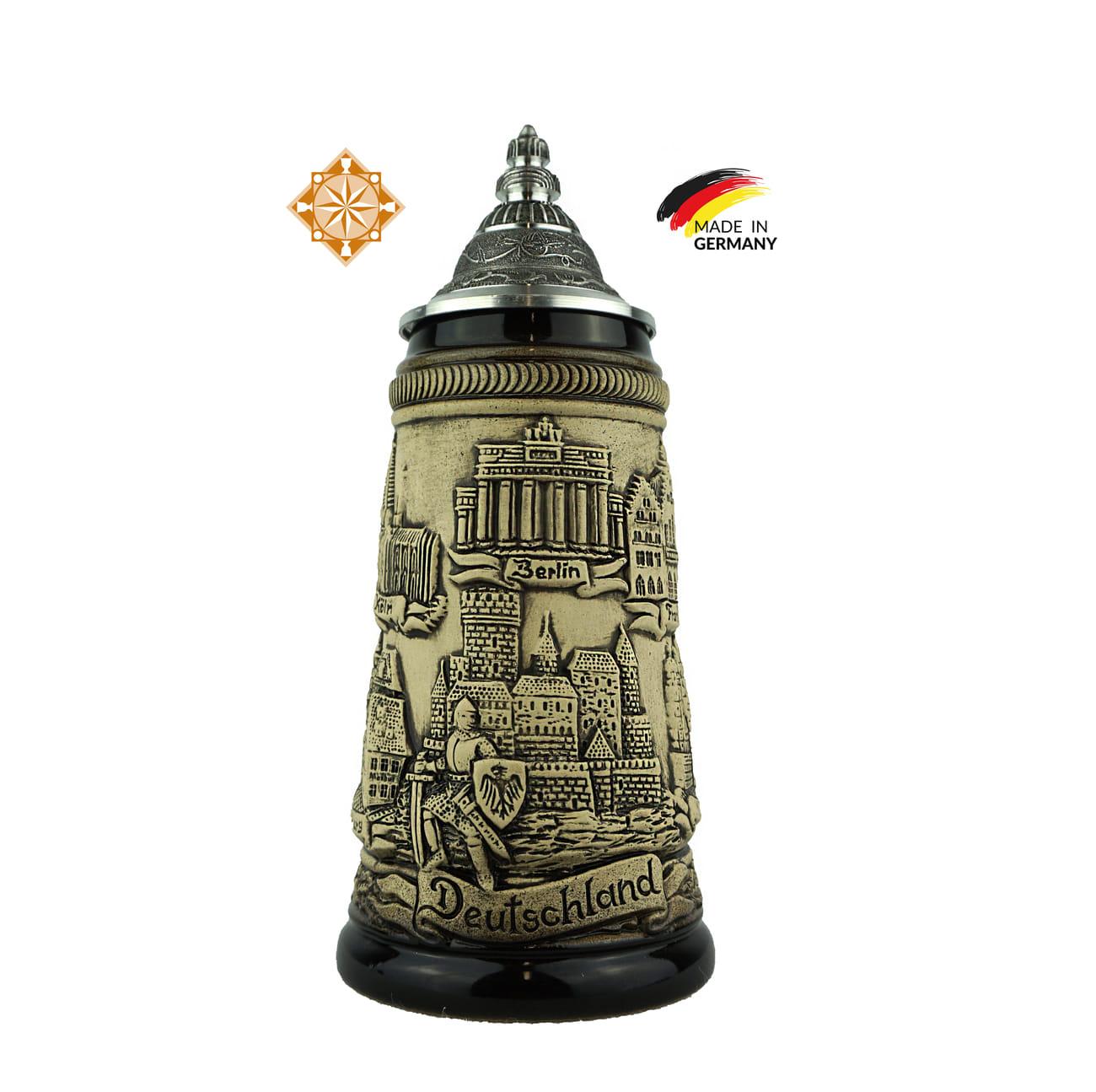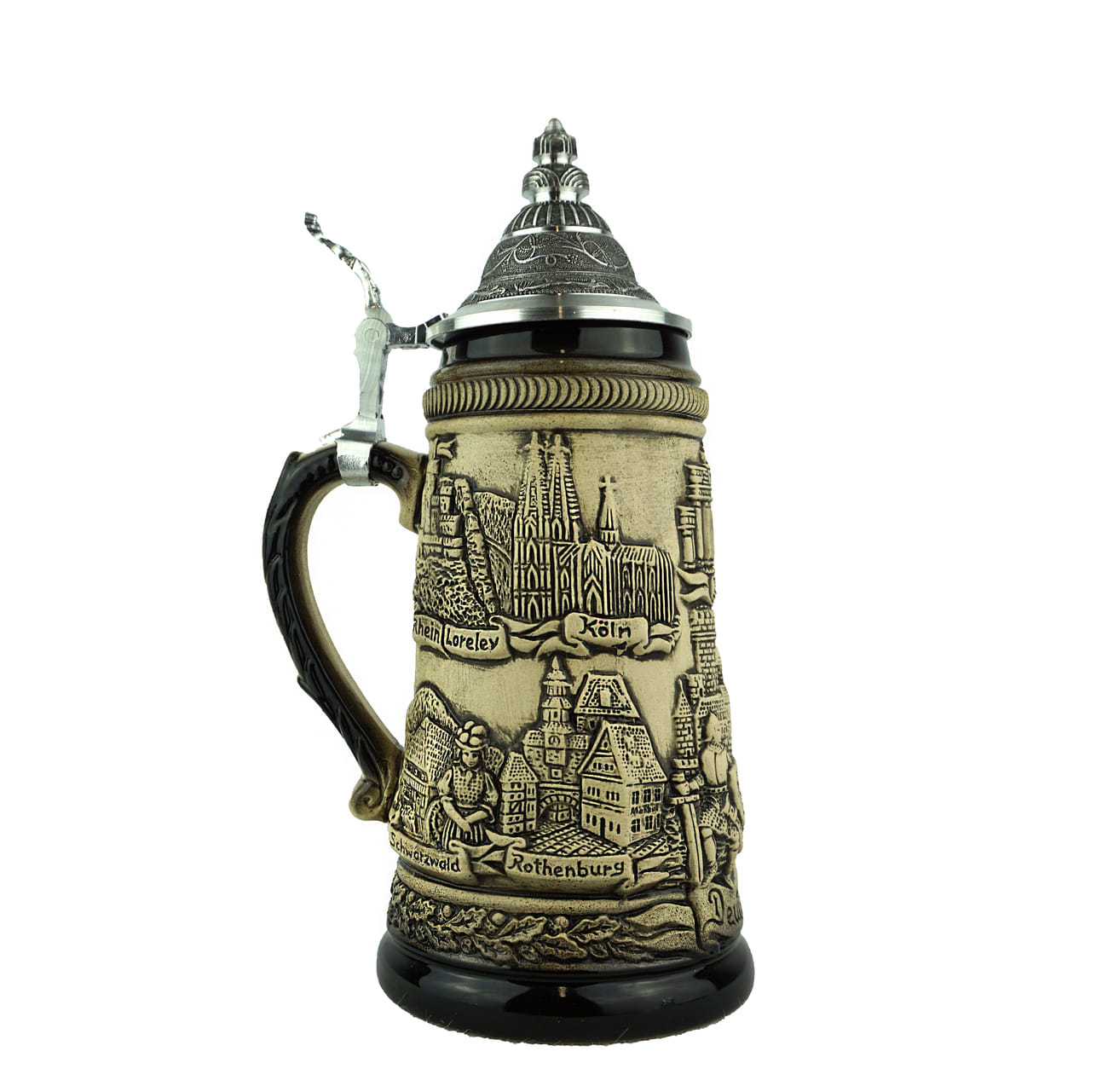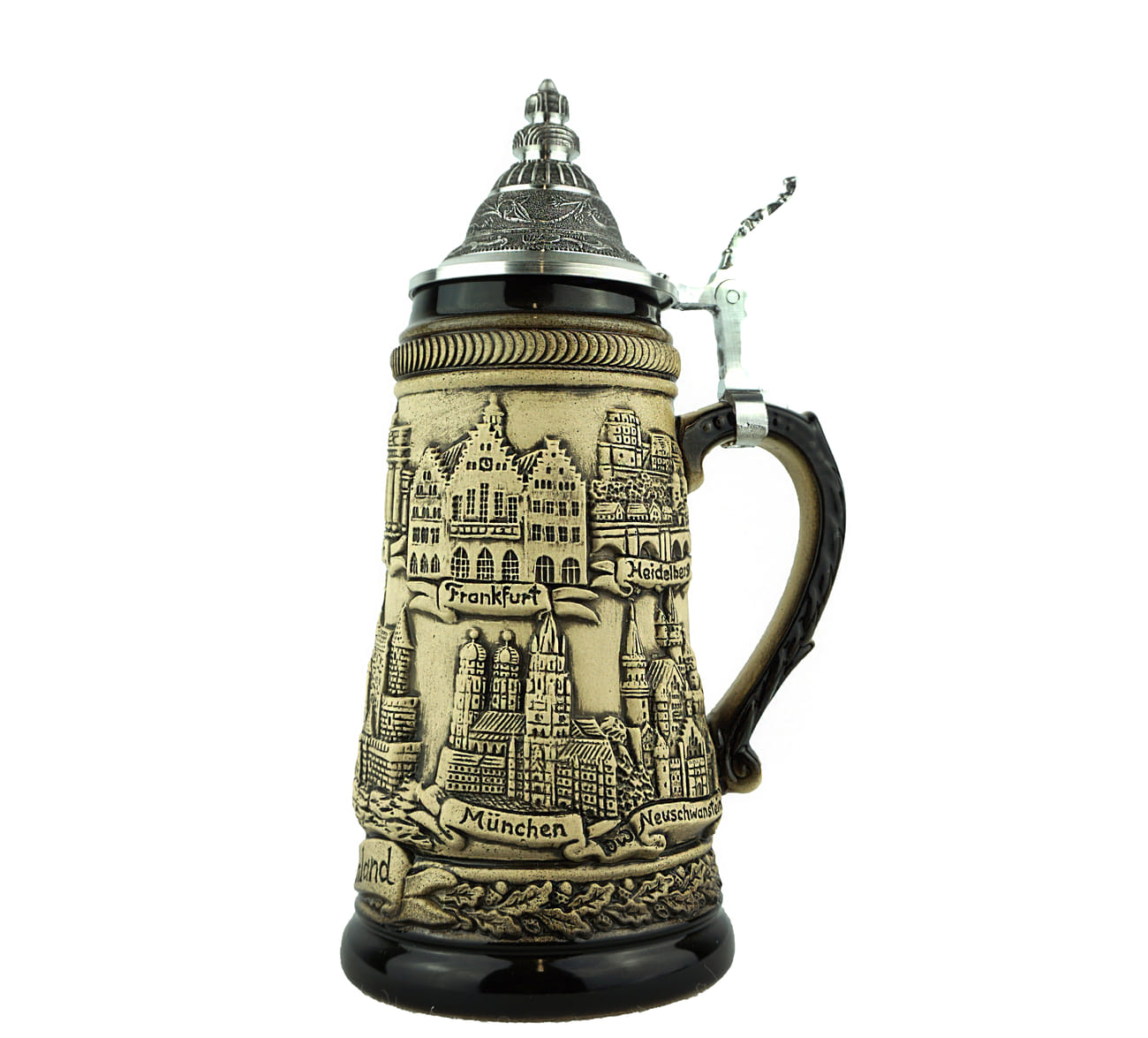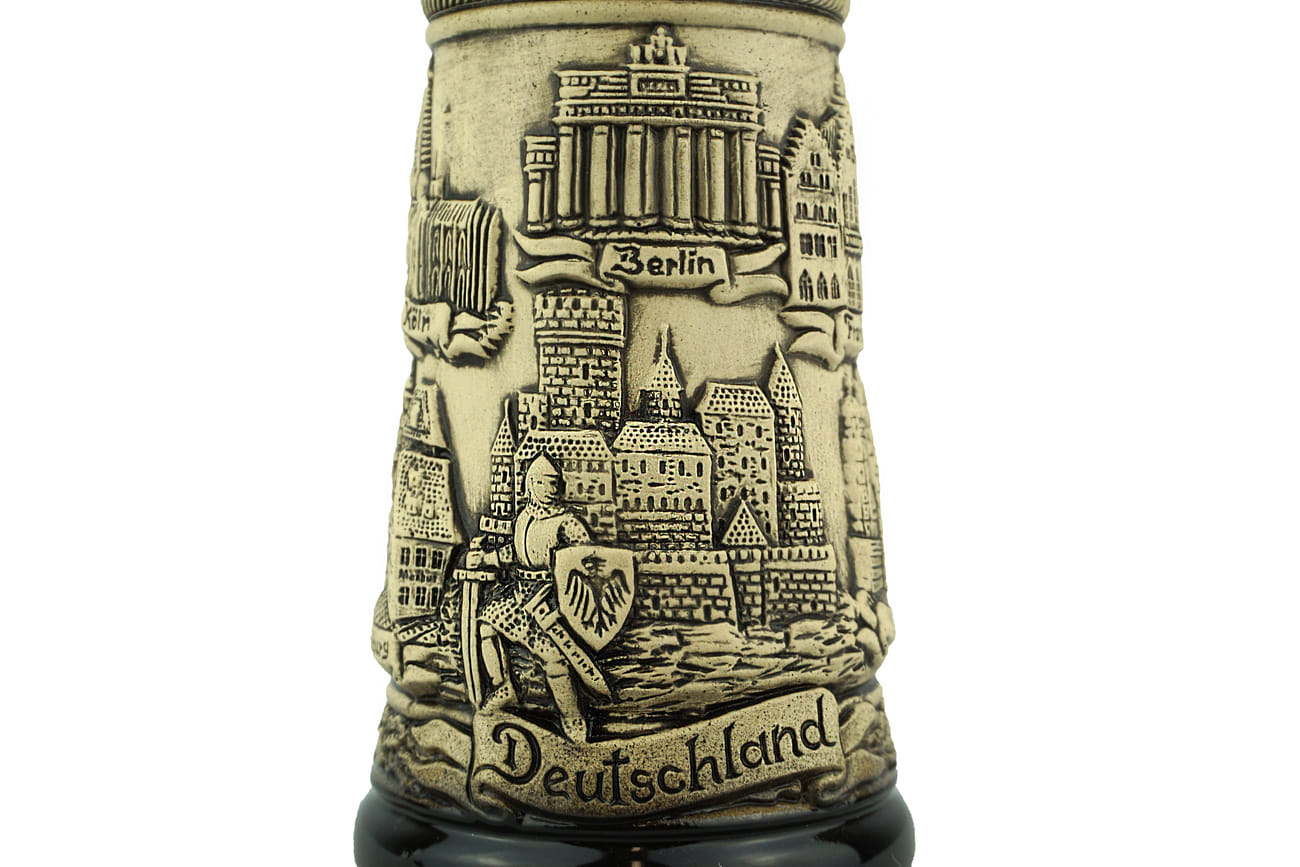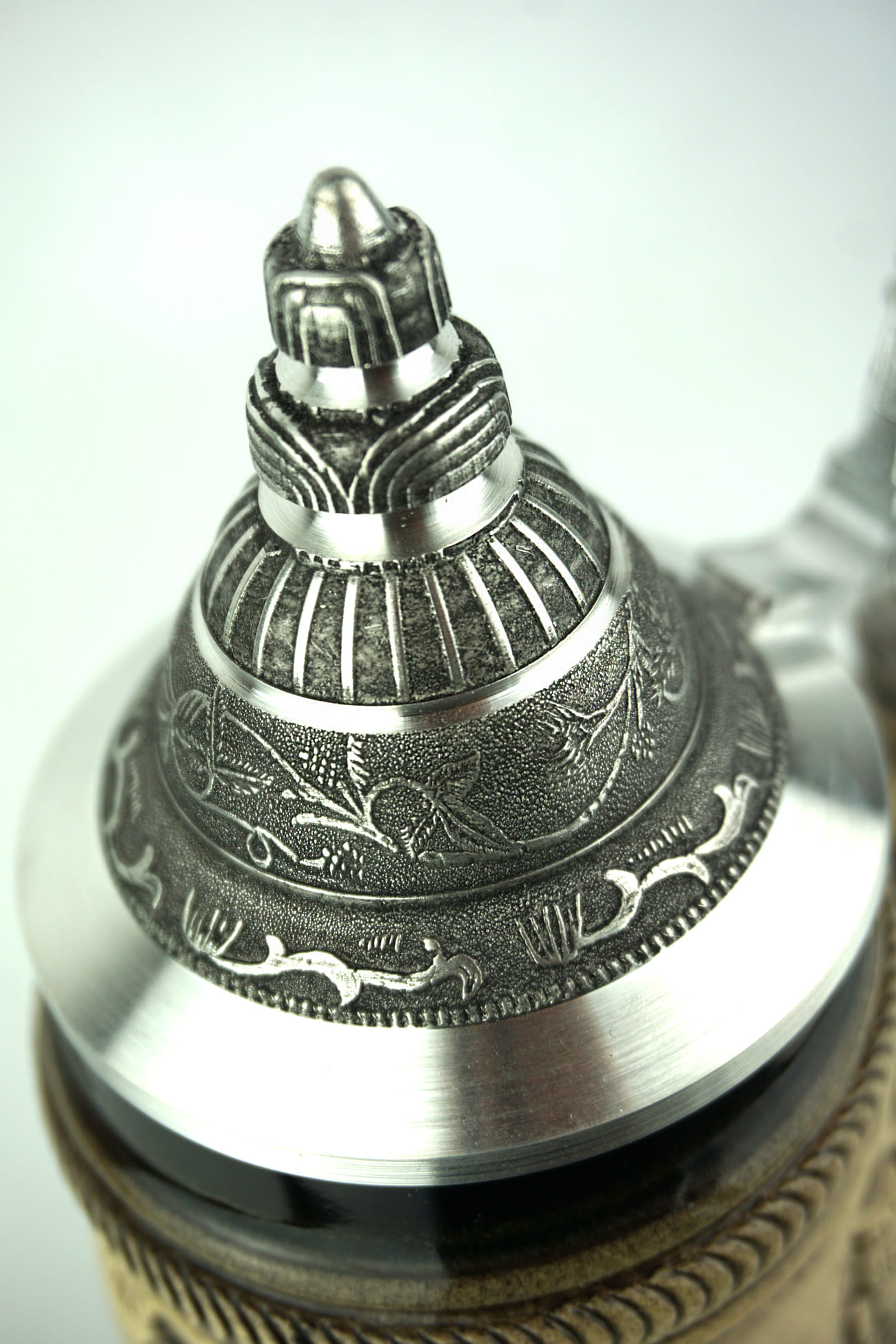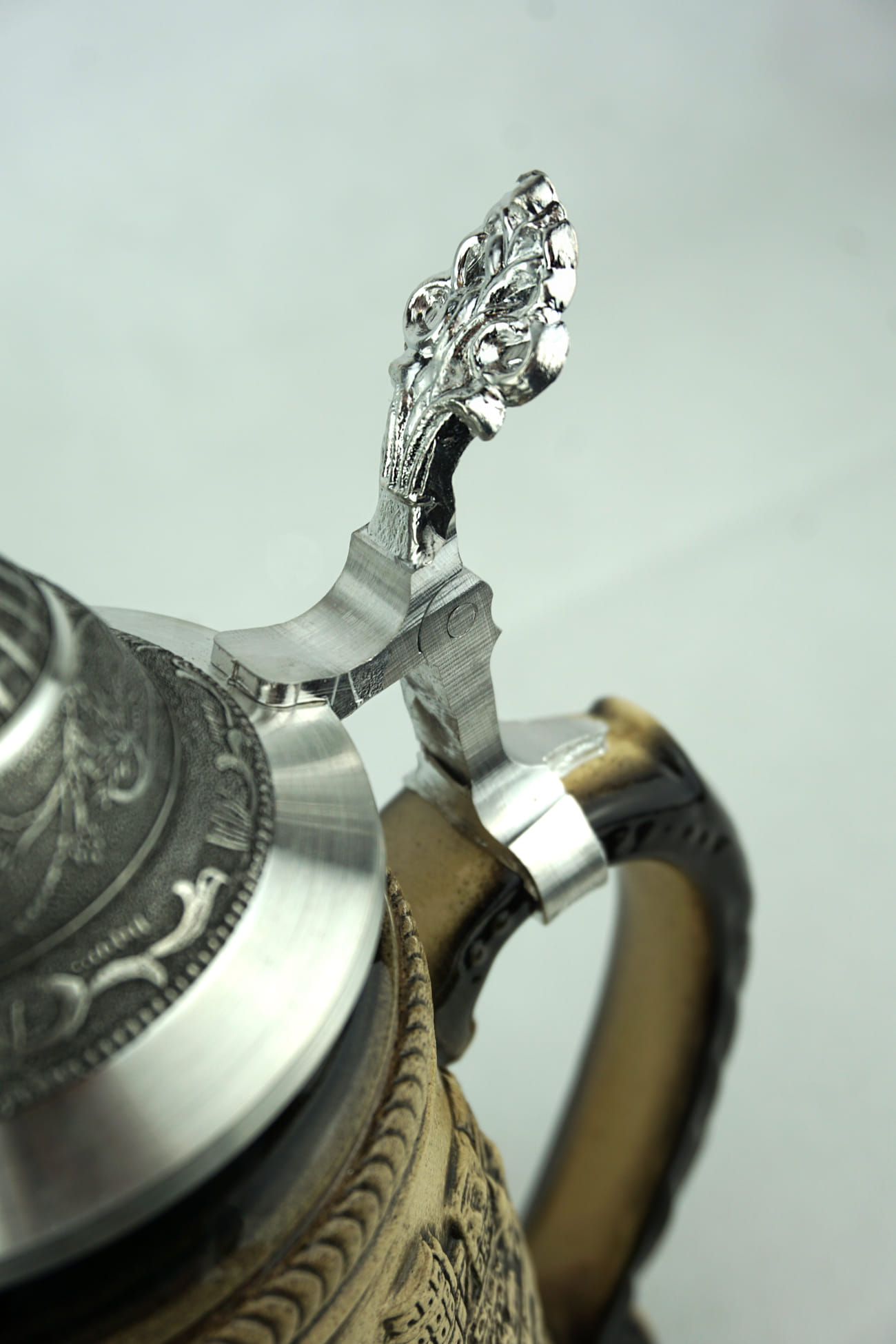 Sofort verfügbar, Lieferzeit 14-20 Days
Produktinformationen "Beer Stein | German Cities | S"
This beer stein with a beige glaze is decorated with the largest German cities and some of the historical monuments they are known for. The front shows a castle with a knight and the sign "Deutschland" ("Germany" in German). This beer stein is a limited edition and is individually numbered by the painter (10 000 of them worldwide). Certificate of authenticity included.

Farbe:

Beidge

, Black

, Grey

Height:

22cm (8.66 inch)

Length:

16 cm (6.29 inch)

Made in:

Germany

Manufacturer :

Zöller & Born

Material:

Clay

, Pewter

Motif:

Germany

, Medieval

Volume:

0.25l (8.45 fl oz)

Weight:

0.74kg (1.63 lb)

Width :

16cm (6.29 inch)