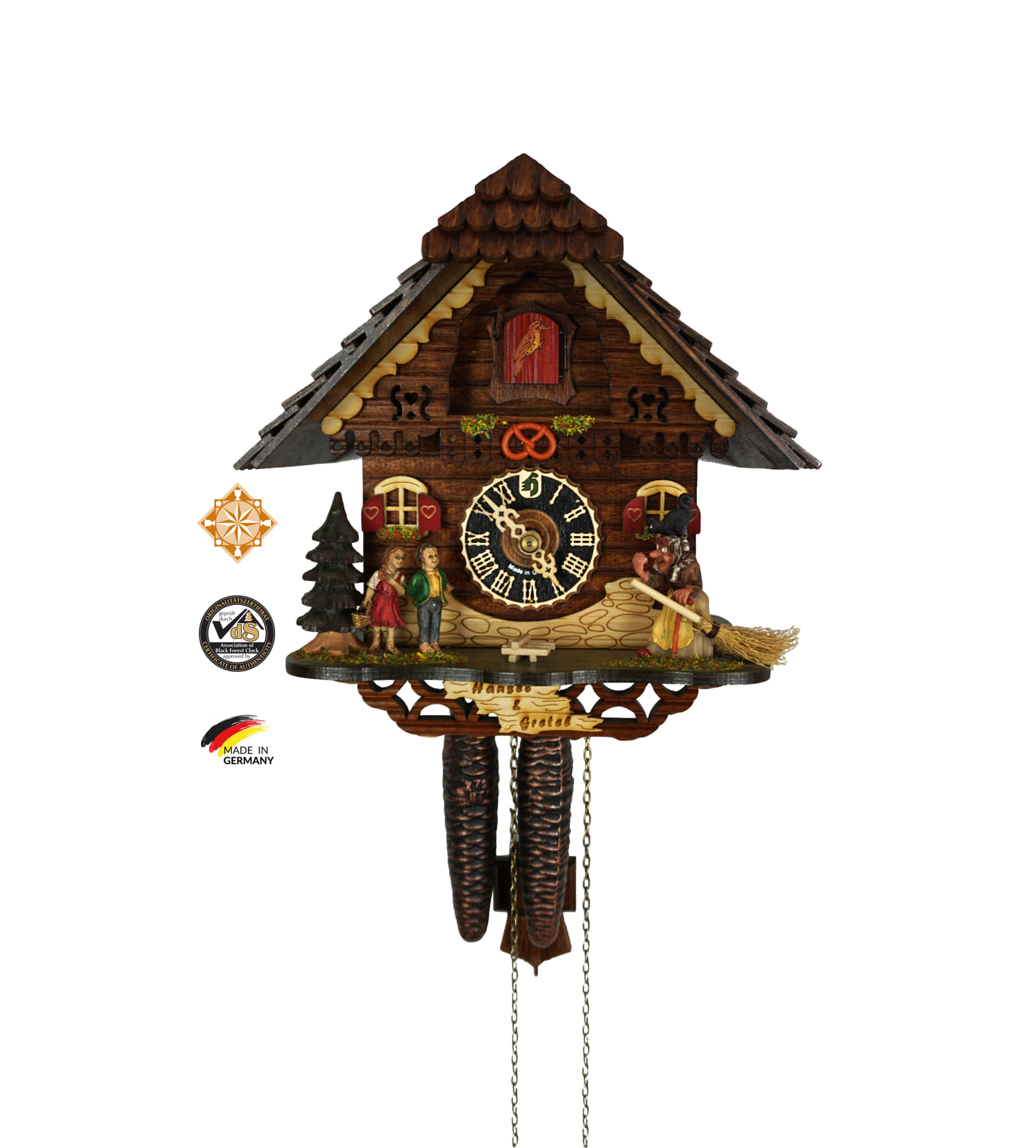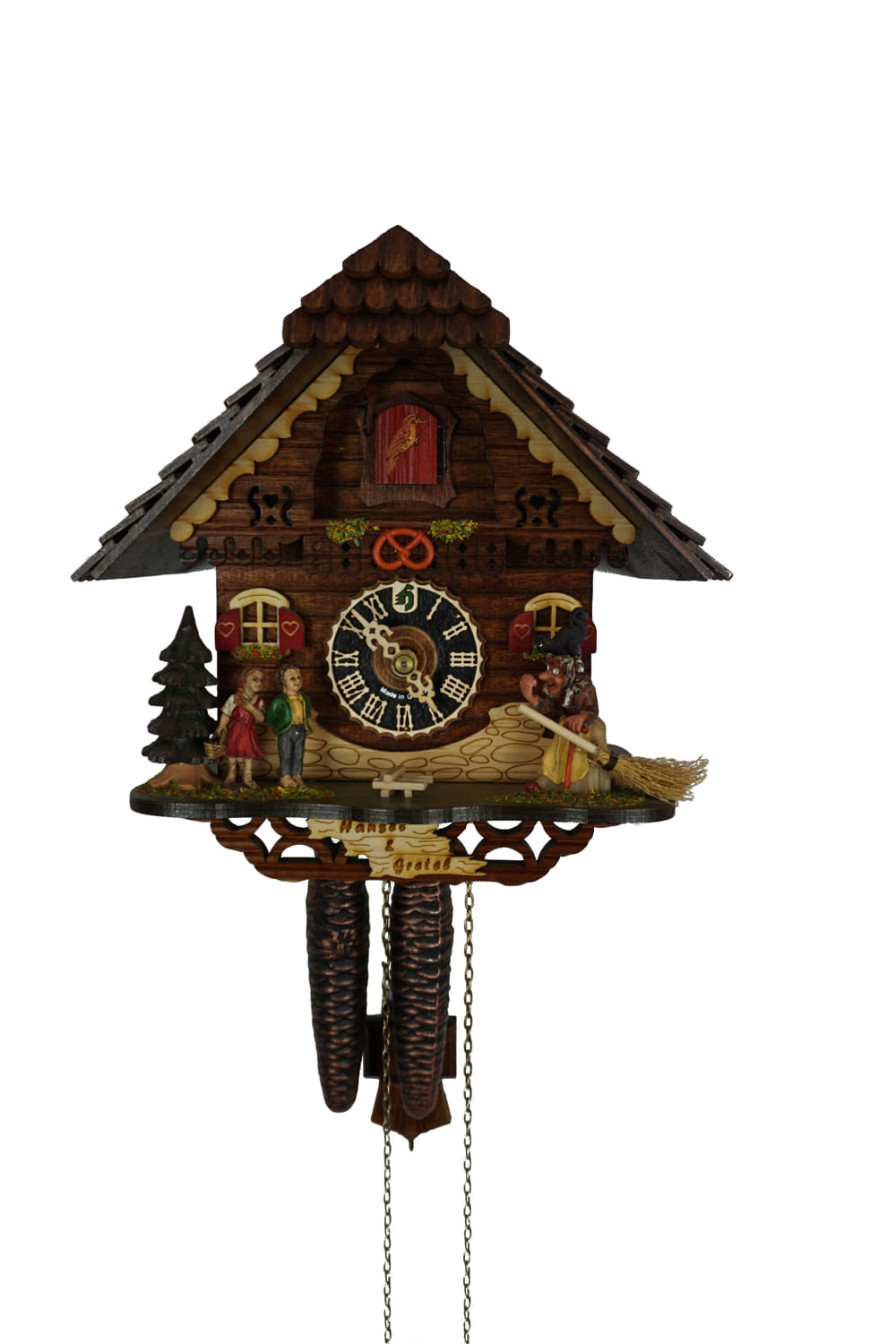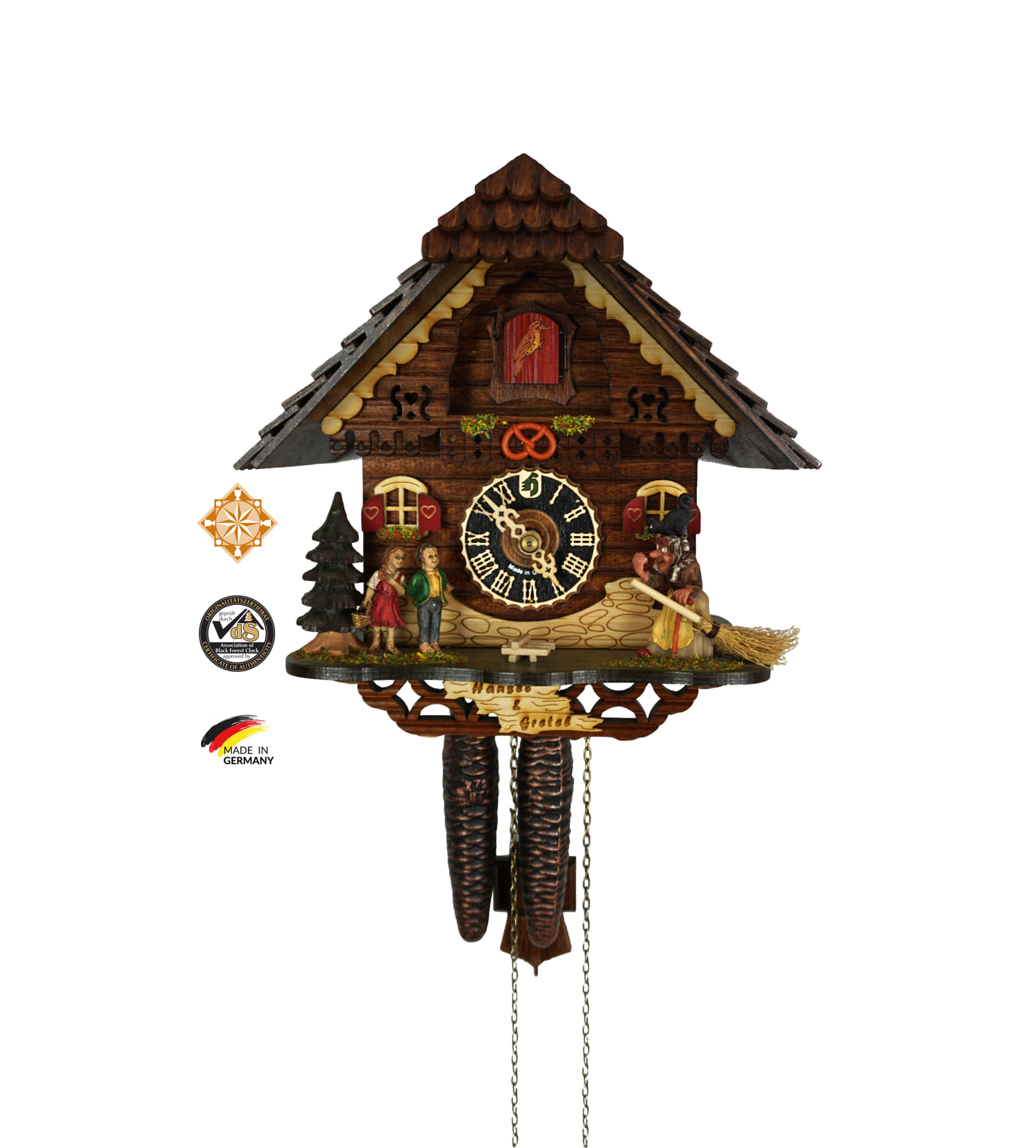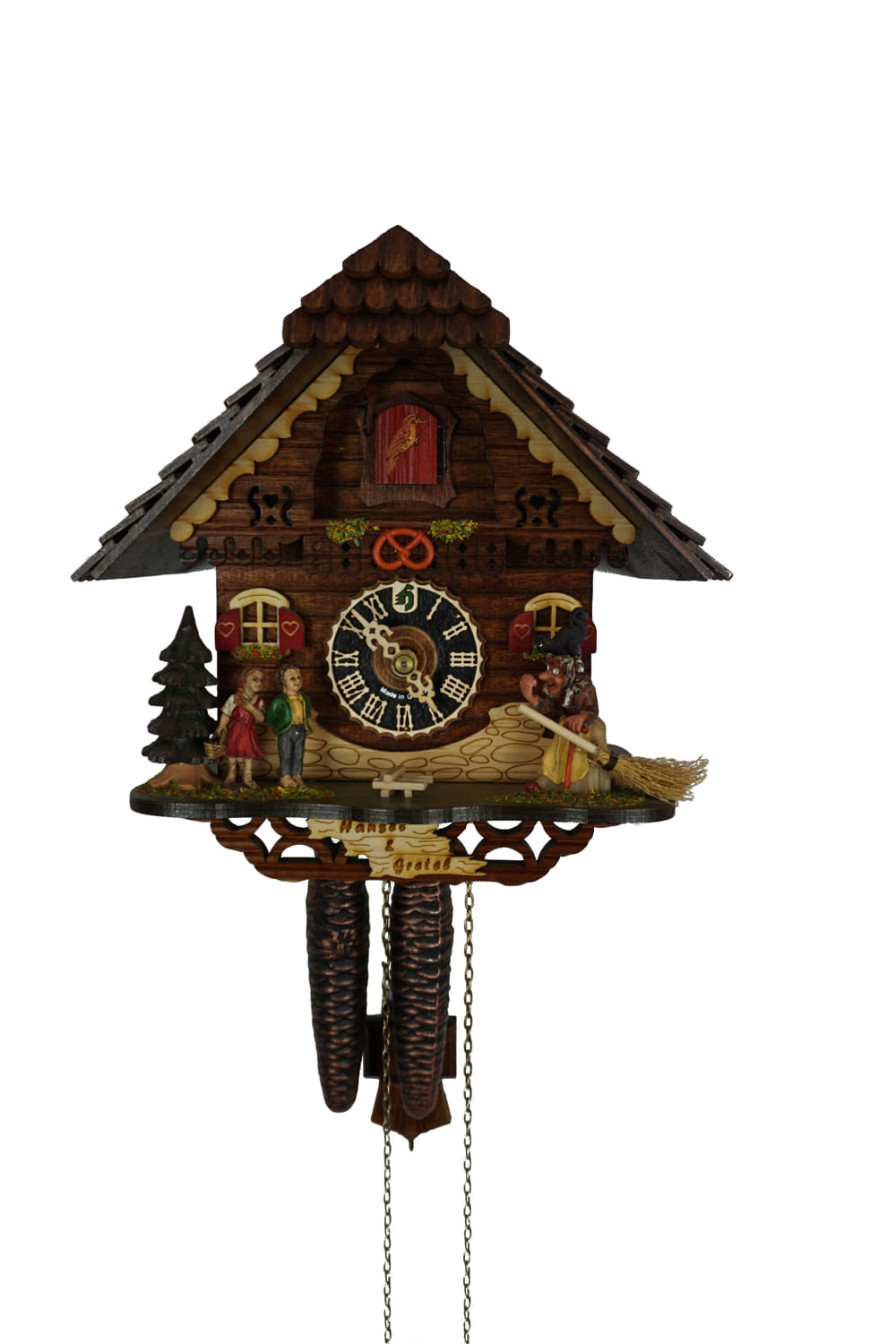 Sofort verfügbar, Lieferzeit 4-6 Weeks
Produktinformationen "Cuckoo Clock | Hansel and Gretel | 1 Day Movement"
This colorful clock design is based on the well-known "Hansel & Gretel" story line. Figurines of Hansel, Gretel, and the Witch with a cat on her shoulder are standing in front of the "house made of sweets." Features: High-pitched cuckoo sound, chimes once on the half an hour and varyingly on the full hour, depending on the hour (ex. 7 o´clock - 7 times).

Clock Movement :

SBS-Feintechnik Germany

Farbe:

Beidge

, Black

, Brown

, Green

, Rot

Height:

22cm (8.66 inch)

Length:

22 cm (8.66 inch)

Made in:

Germany

Manufacturer :

Hönes

Material:

Cast Iron

, Edelstahl

, Wood

Moving Parts:

Cuckoo

, Pendulum

Night-off Switch:

Manual

Weight:

2kg (4.4 lb)

Width :

14 cm (5.51 inch)

Winding Time:

1 Day