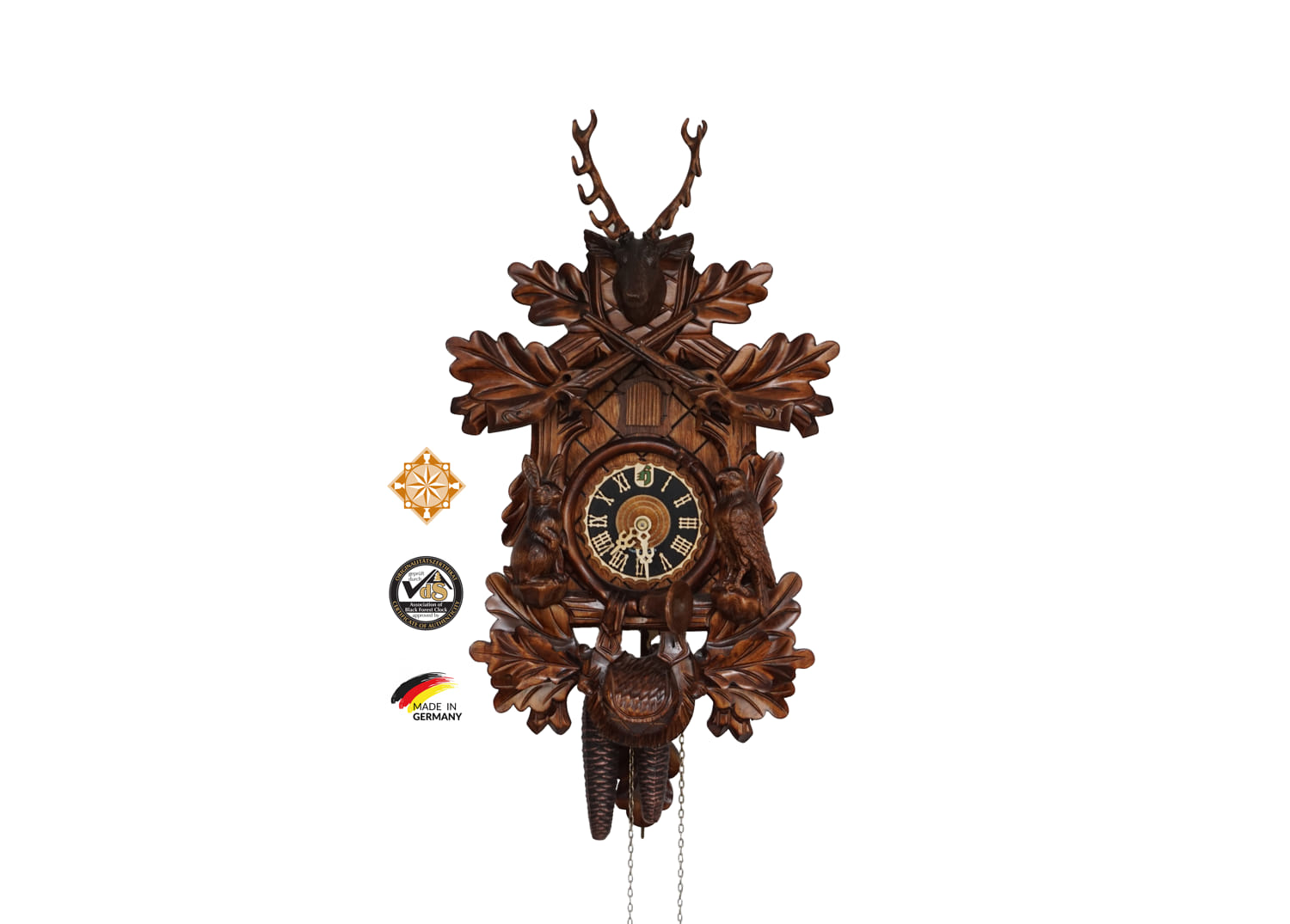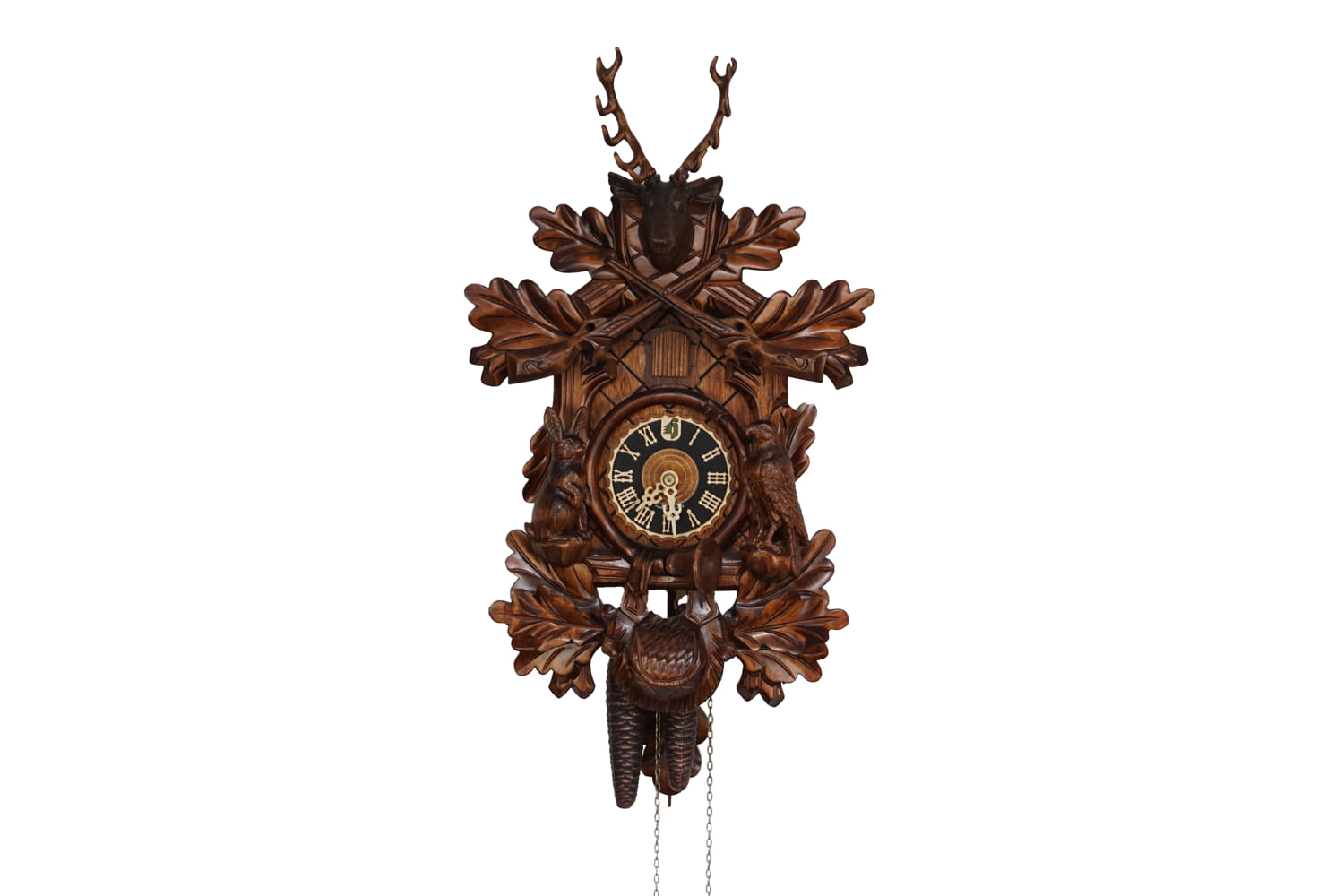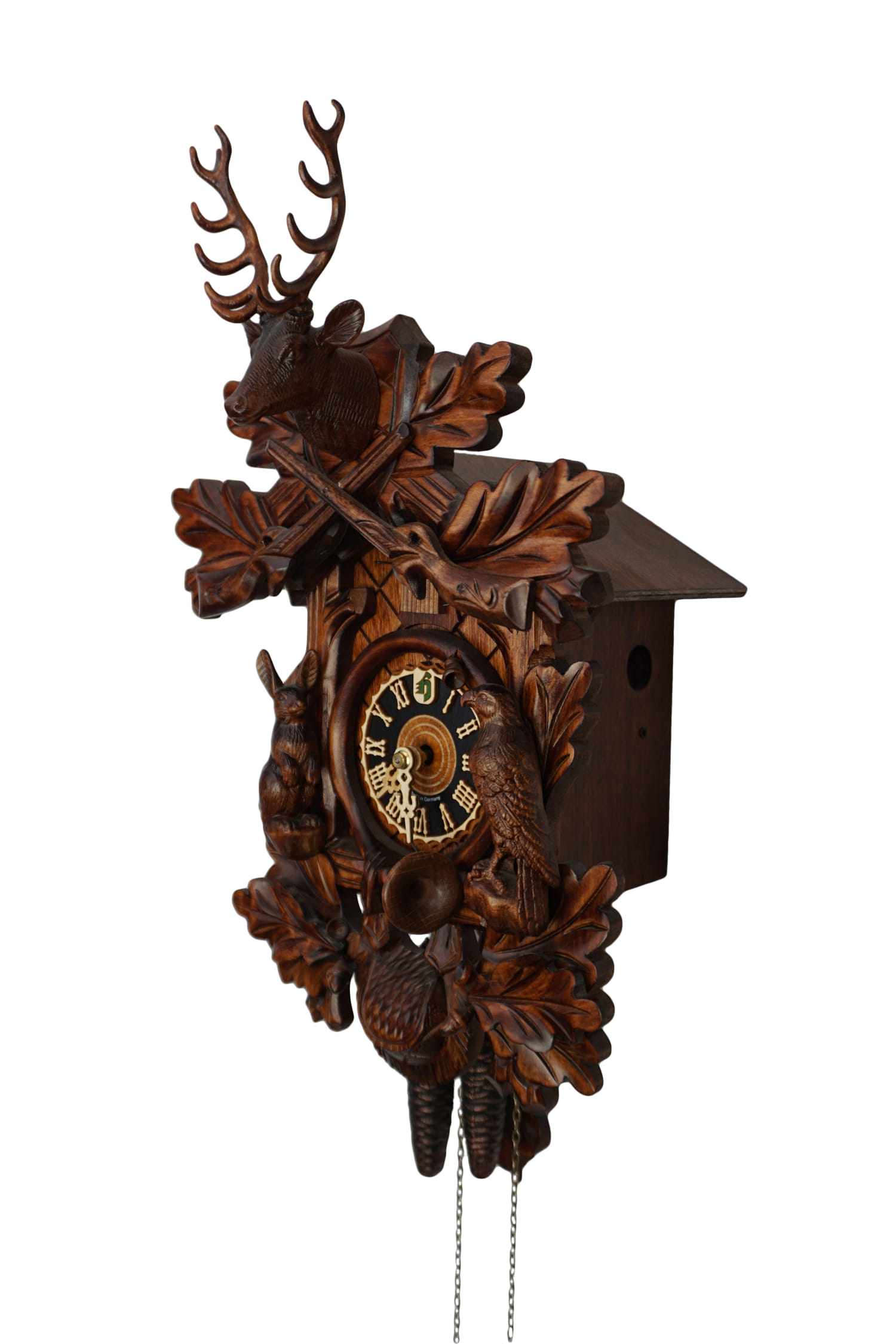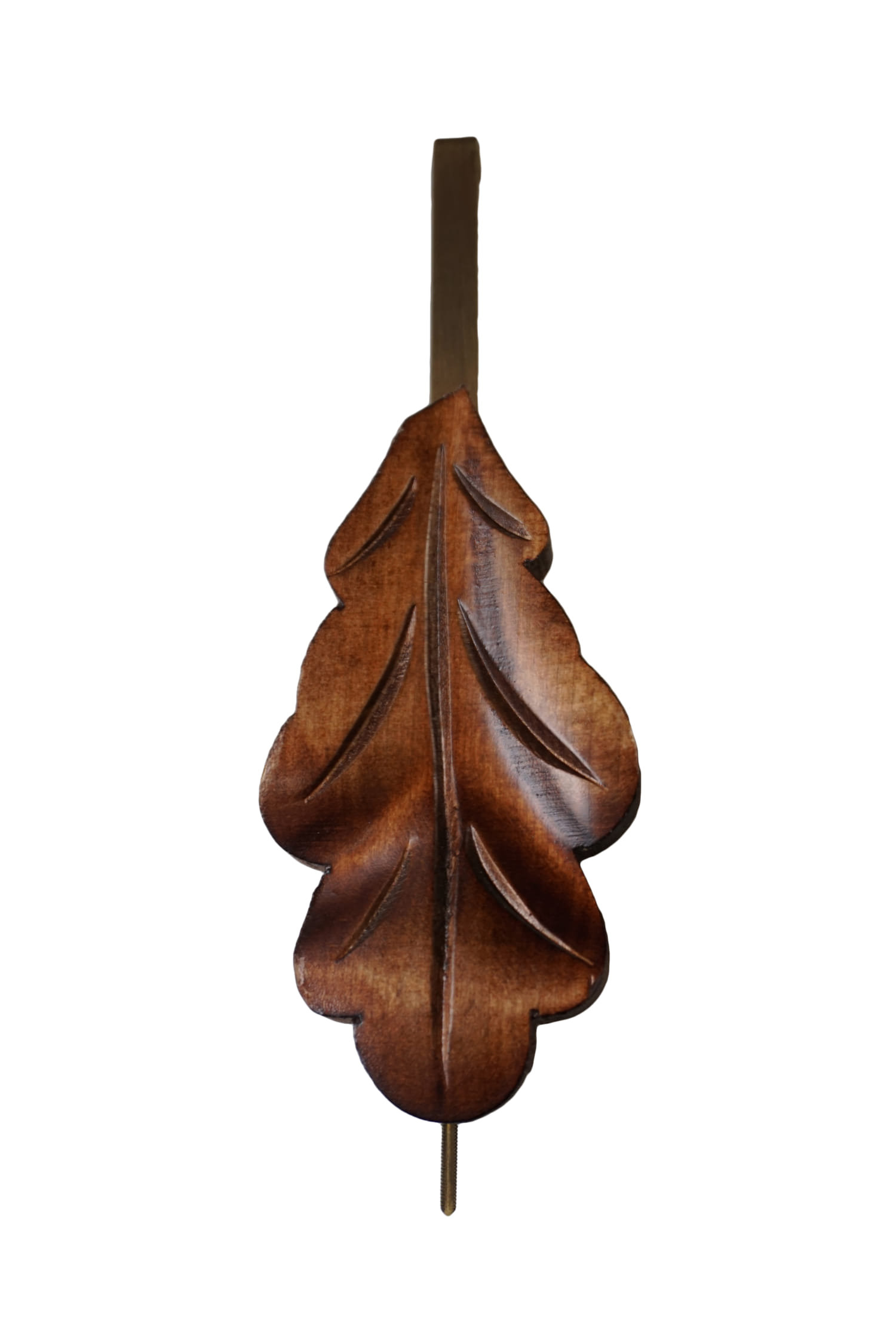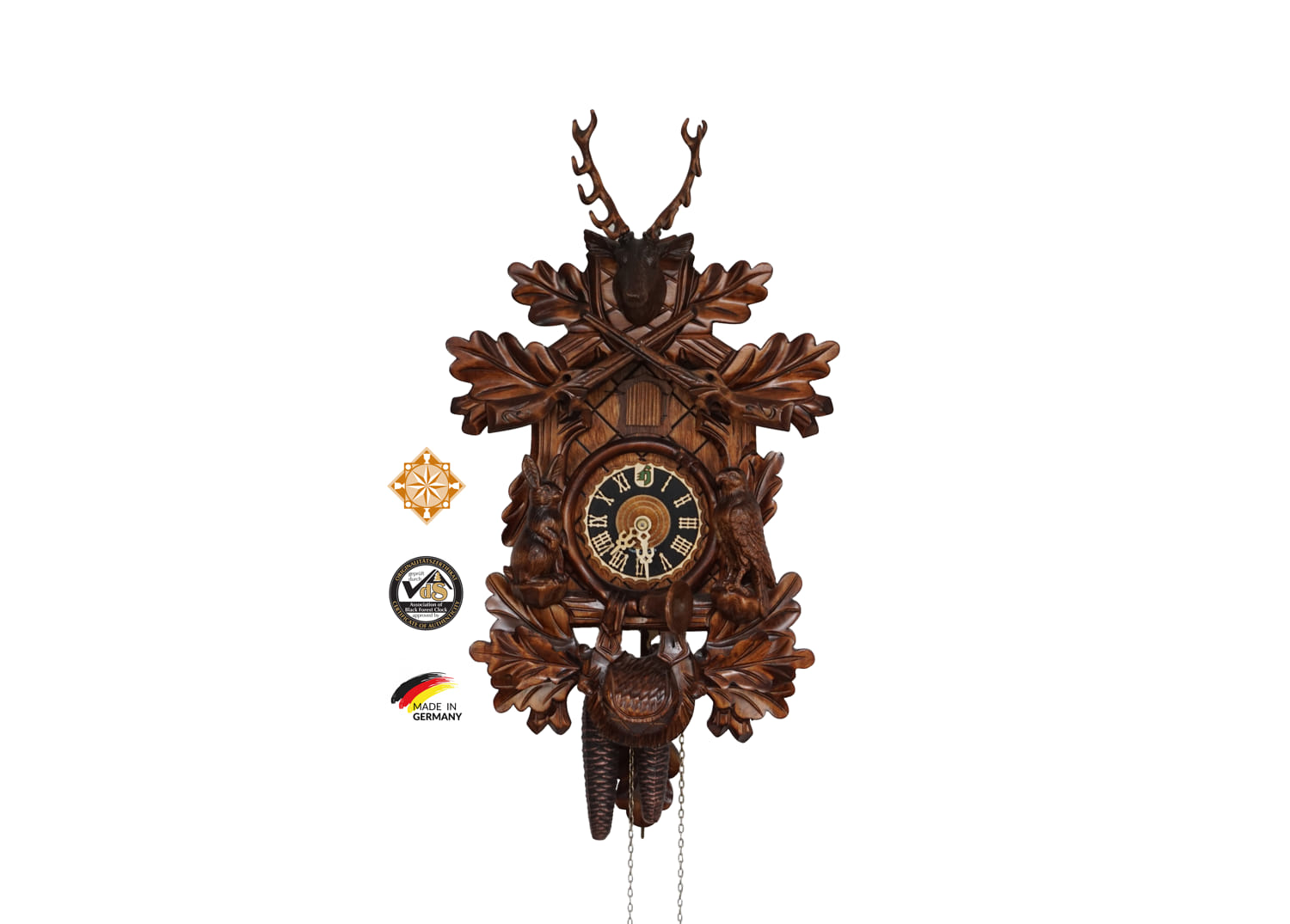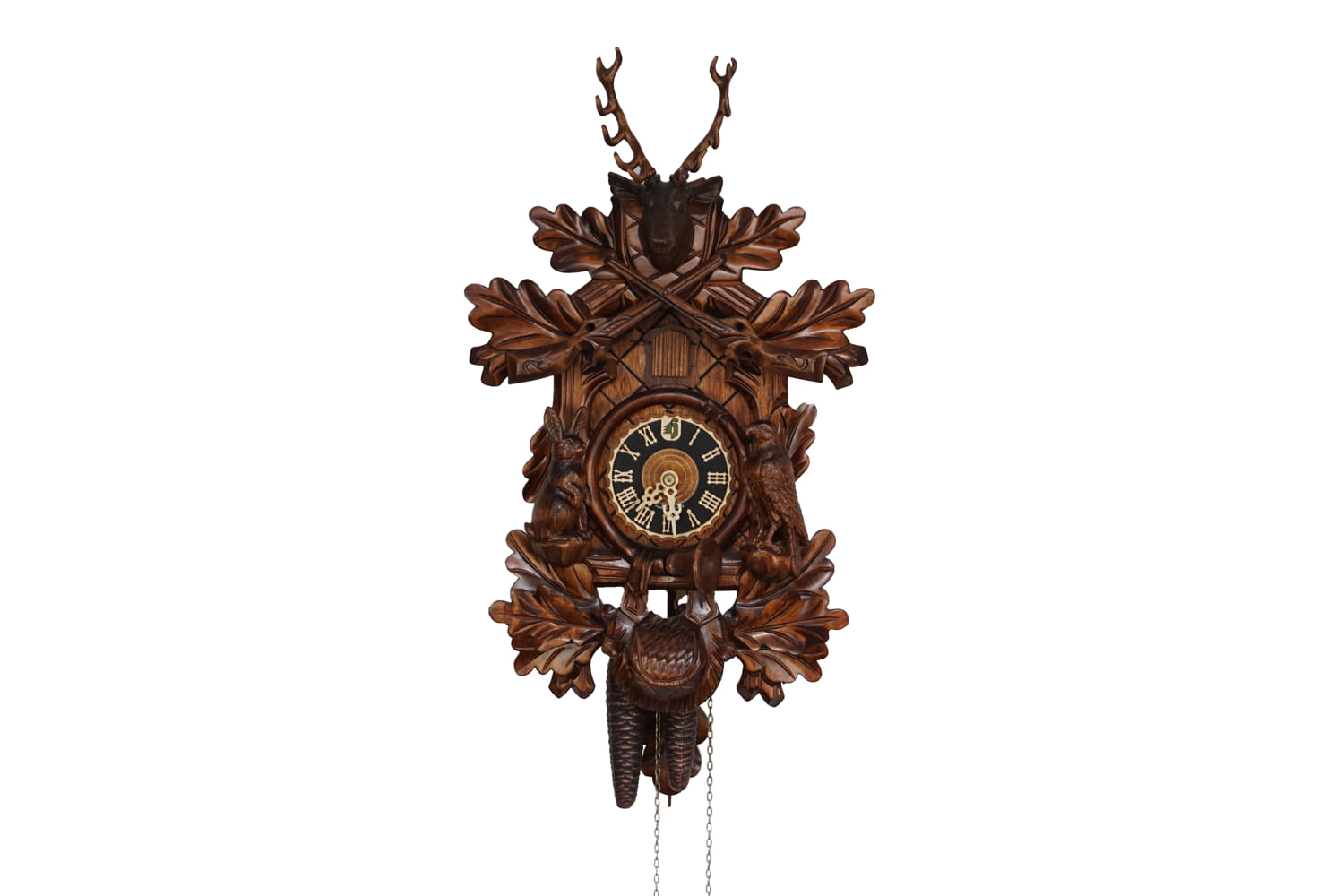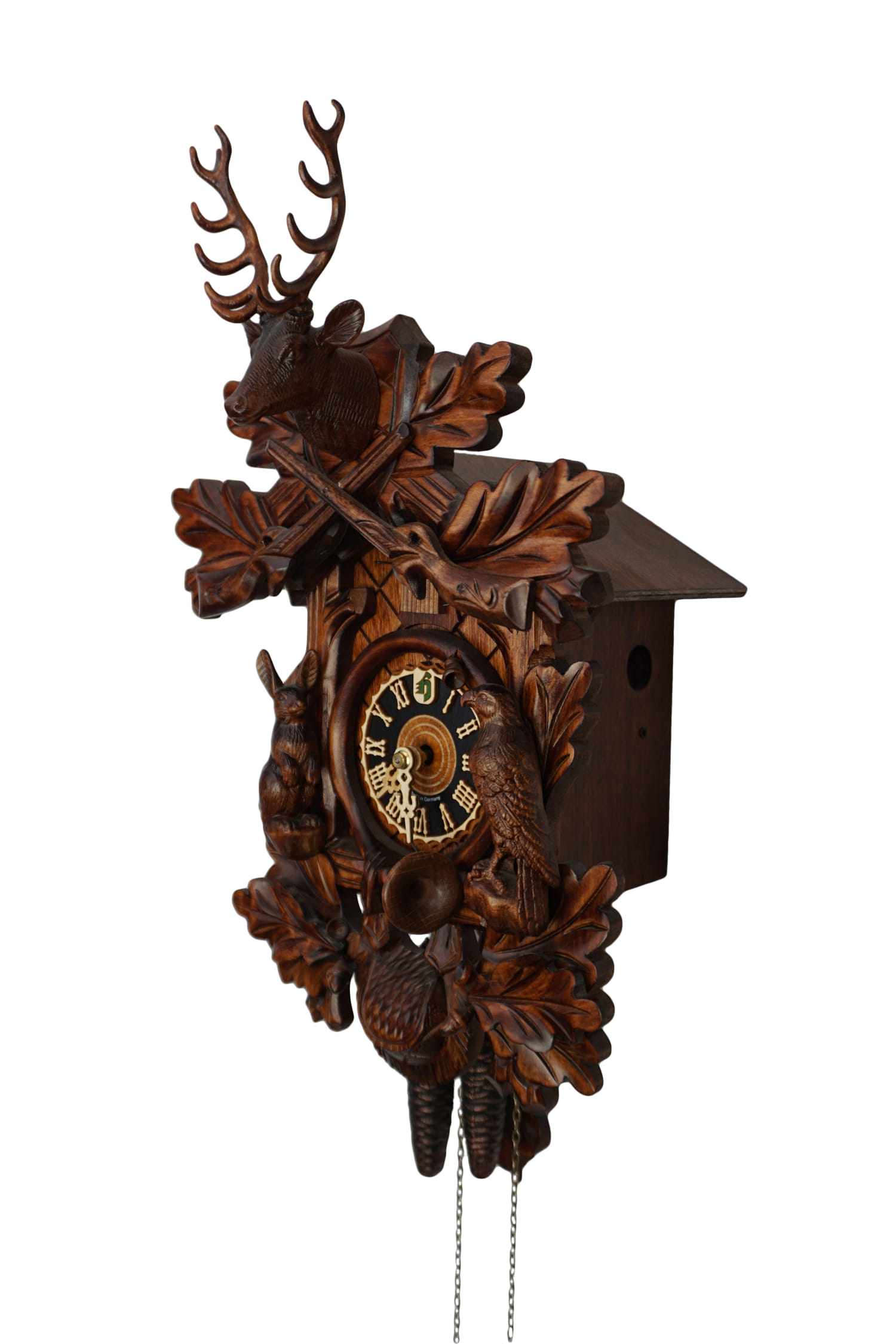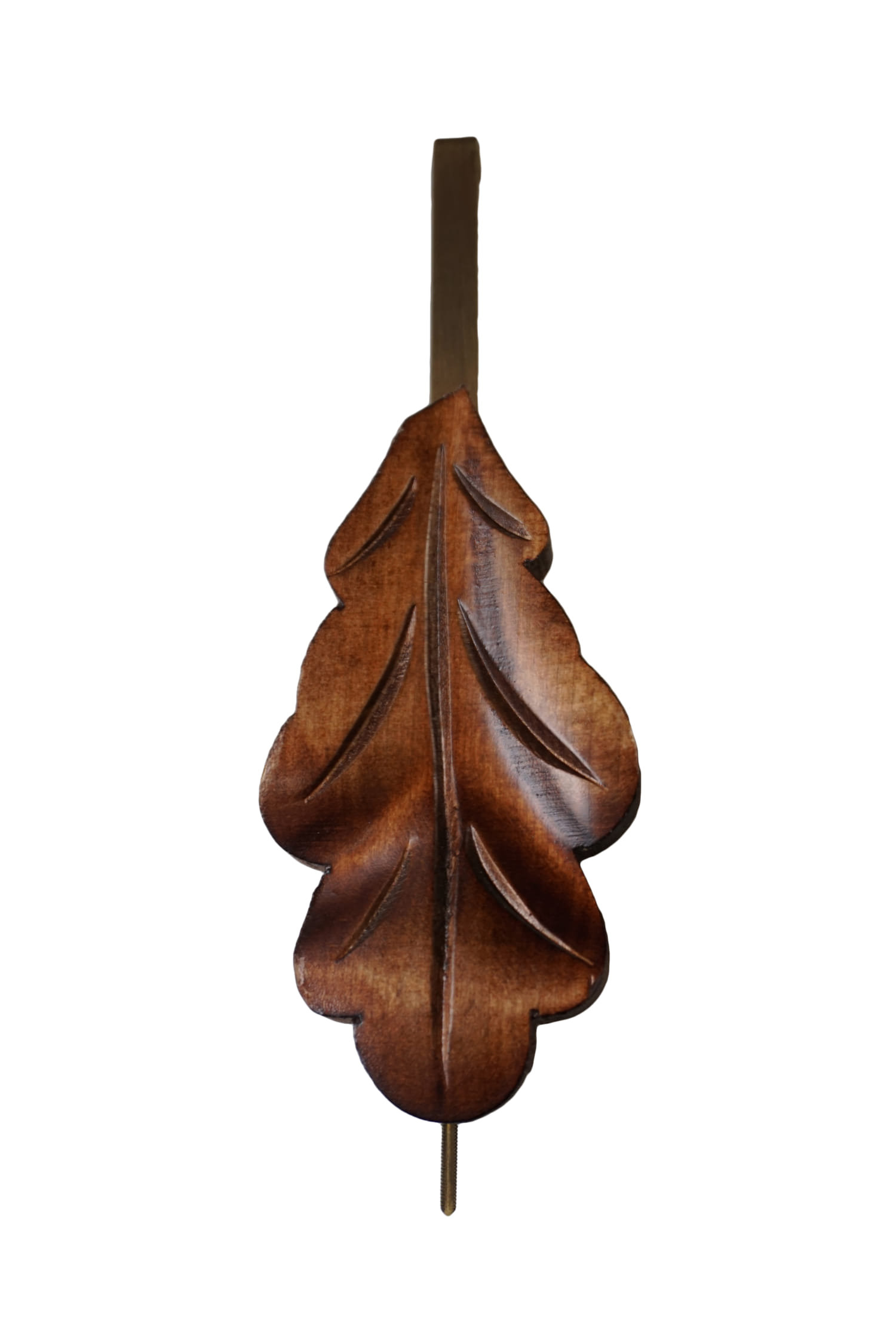 Sofort verfügbar, Lieferzeit 4-6 Weeks
Produktinformationen "Cuckoo Clock | Hunter Clock | 1 Day Movement"
Intricately-carved hunter's clock in a walnut finish. A very precise carving of a deer head trophy, guns, oak leaves, wild life, and hunting horn around the clock dial make this clock very special among hunters. Features: High-pitched cuckoo sound, chimes once on the half an hour and varyingly on the full hour, depending on the hour (ex. 7 o´clock - 7 times).

Clock Movement :

SBS-Feintechnik Germany

Farbe:

Beidge

, Black

, Brown

Height:

38cm (14.96 inch)

Length:

23cm (9 inch)

Made in:

Germany

Manufacturer :

Hönes

Material:

Cast Iron

, Edelstahl

, Wood

Moving Parts:

Cuckoo

, Pendulum

Night-off Switch:

Manual

Weight:

2.5kg (5.5 lb)

Width :

18cm (7 inch)

Winding Time:

1 Day