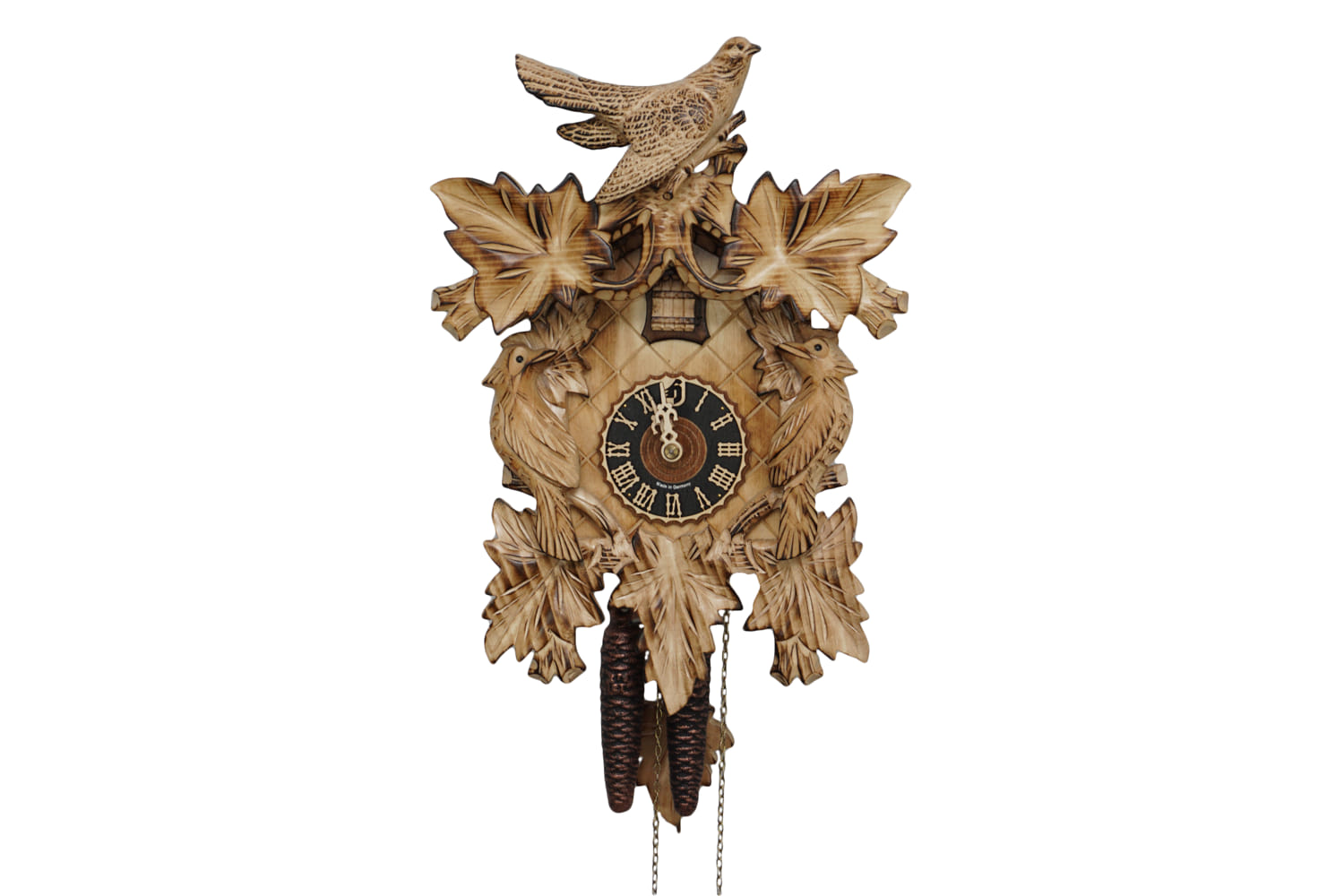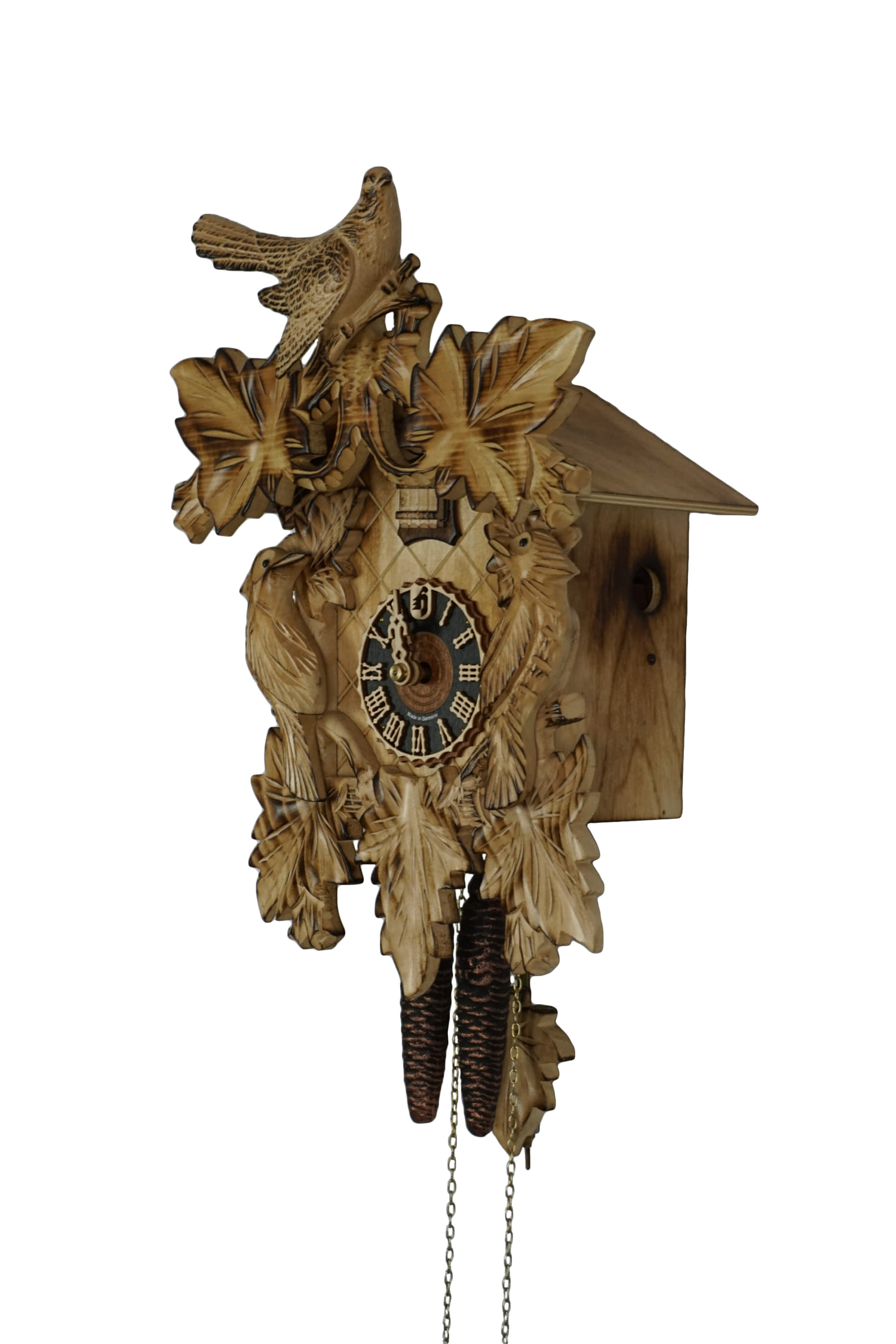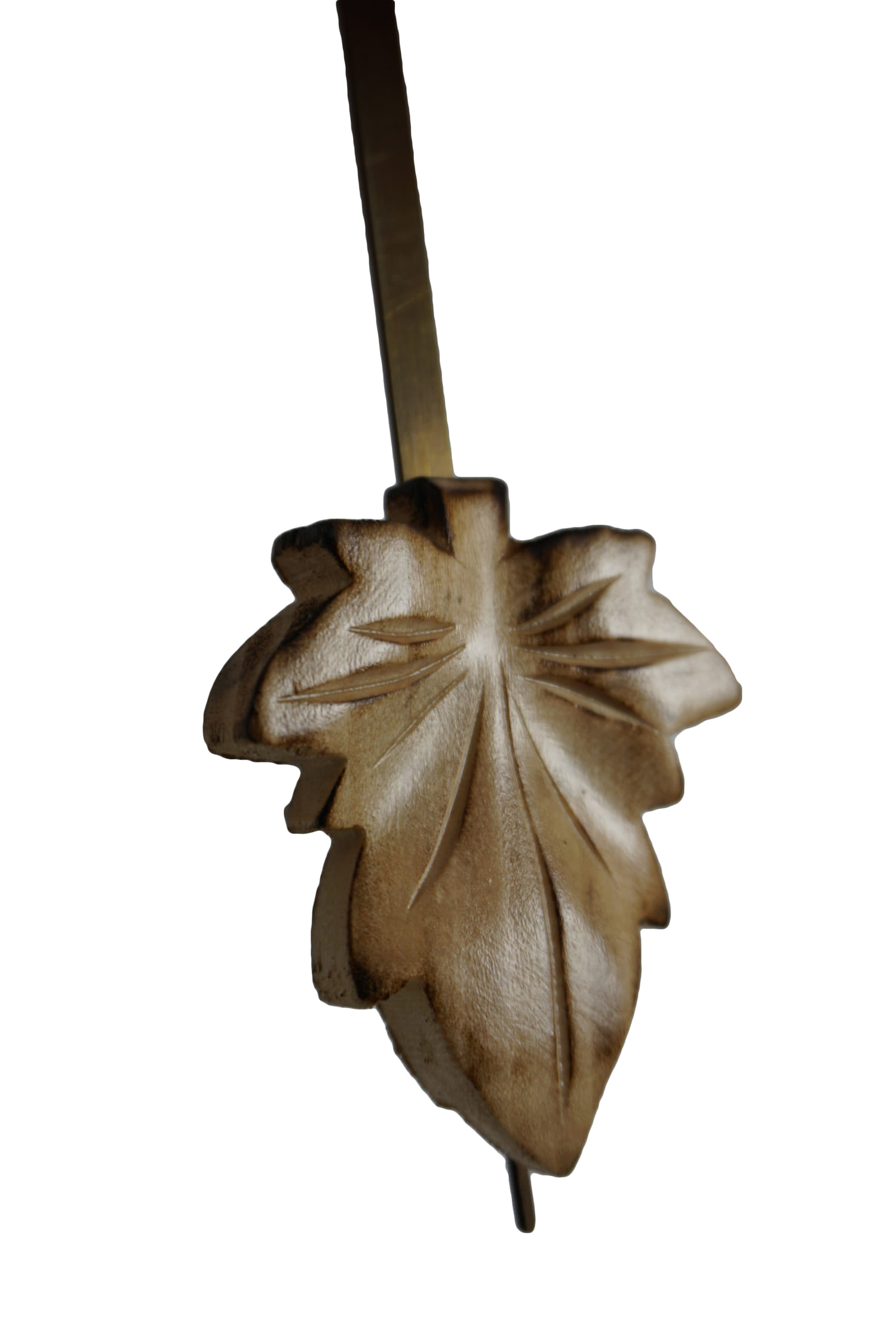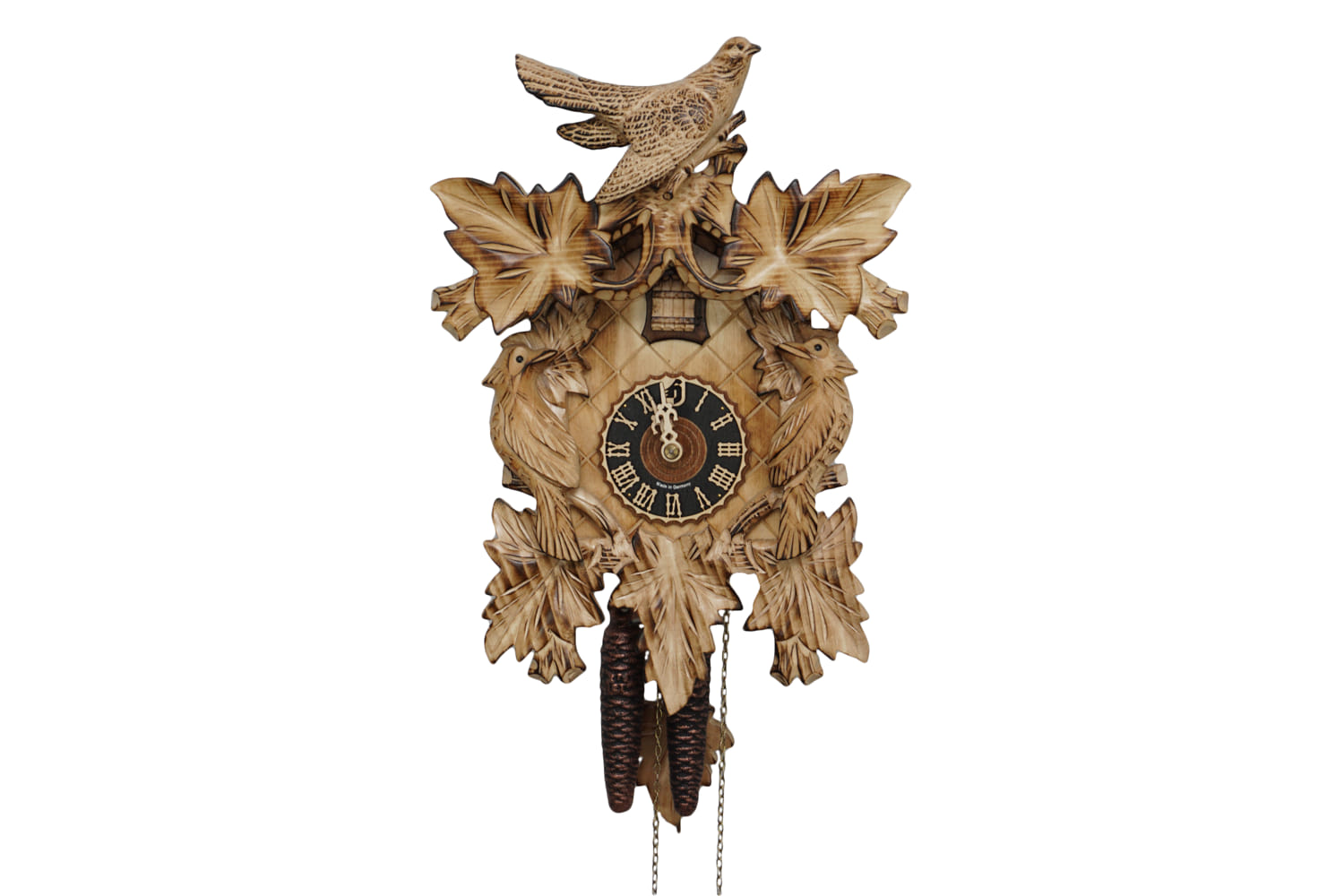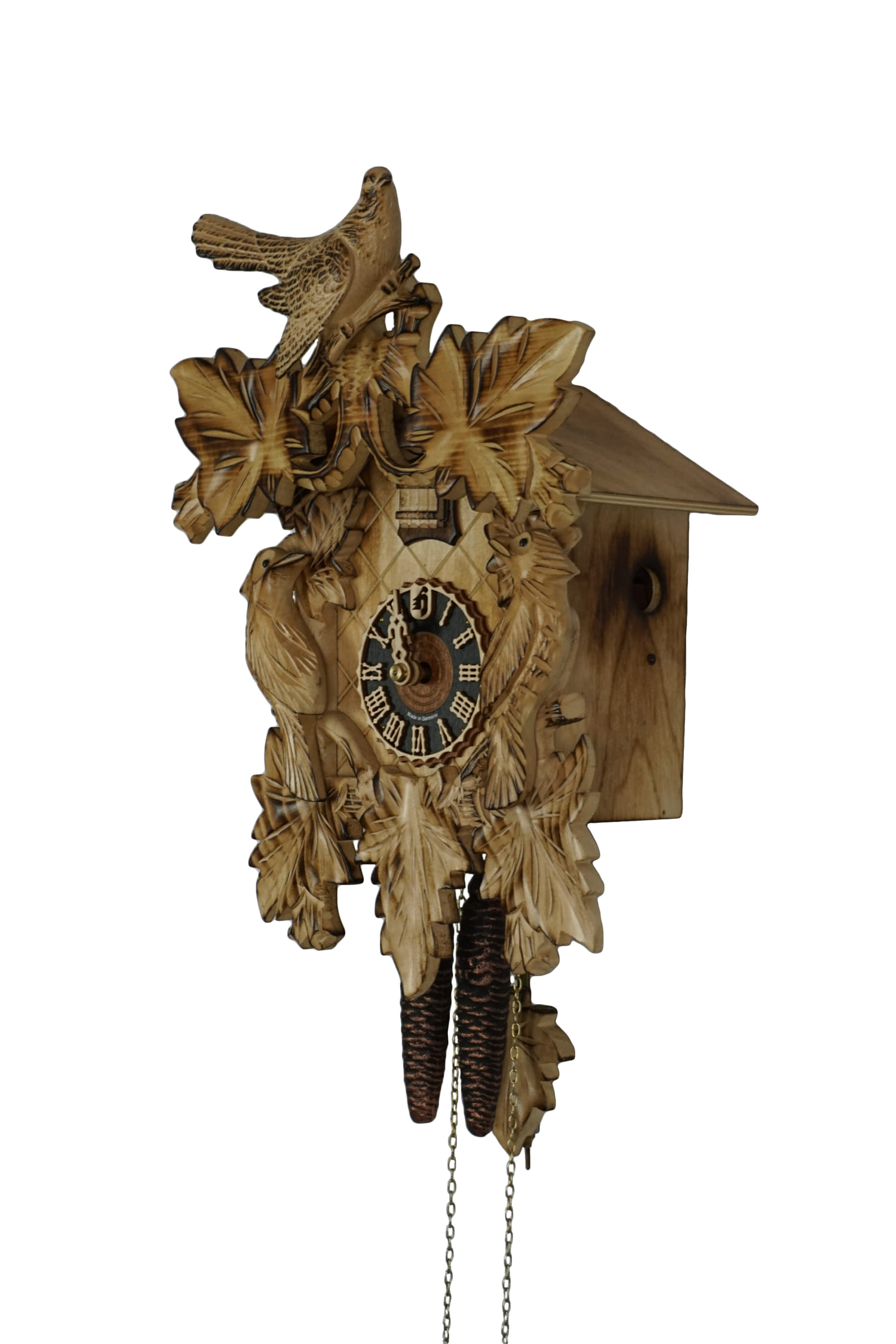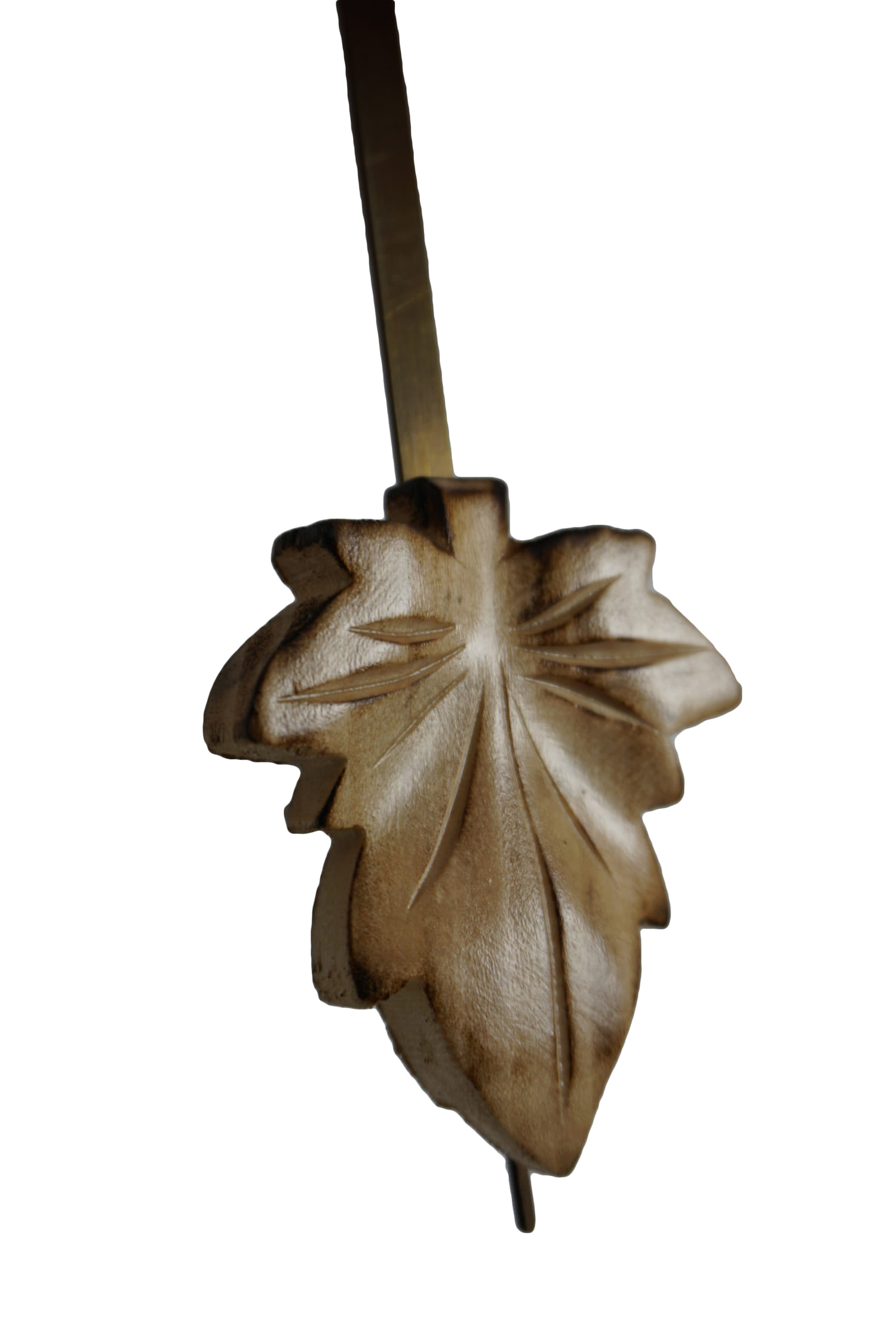 Sofort verfügbar, Lieferzeit 4-6 Weeks
Produktinformationen "Cuckoo Clock | Natural Color | 1 Day Movement"
Unusual cuckoo clock design. Unlike the classic version where the wood would be painted, the original color of the wood was preserved. To make it more eye-catching, it was also hand-burned and decorated with vine leaves, a cuckoo bird on top, and two woodpeckers on the sides.
Features: High-pitched cuckoo sound, chimes once on the half an hour and varyingly on the full hour, depending on the hour (ex. 7 o´clock - 7 times).

Clock Movement :

SBS-Feintechnik Germany

Farbe:

Beidge

, Black

Height:

34cm (13.38 inch)

Length:

23cm (9 inch)

Made in:

Germany

Manufacturer :

Hönes

Material:

Cast Iron

, Edelstahl

, Wood

Moving Parts:

Cuckoo

, Pendulum

Night-off Switch:

Manual

Weight:

2.5kg (5.5 lb)

Width :

18cm (7 inch)

Winding Time:

1 Day