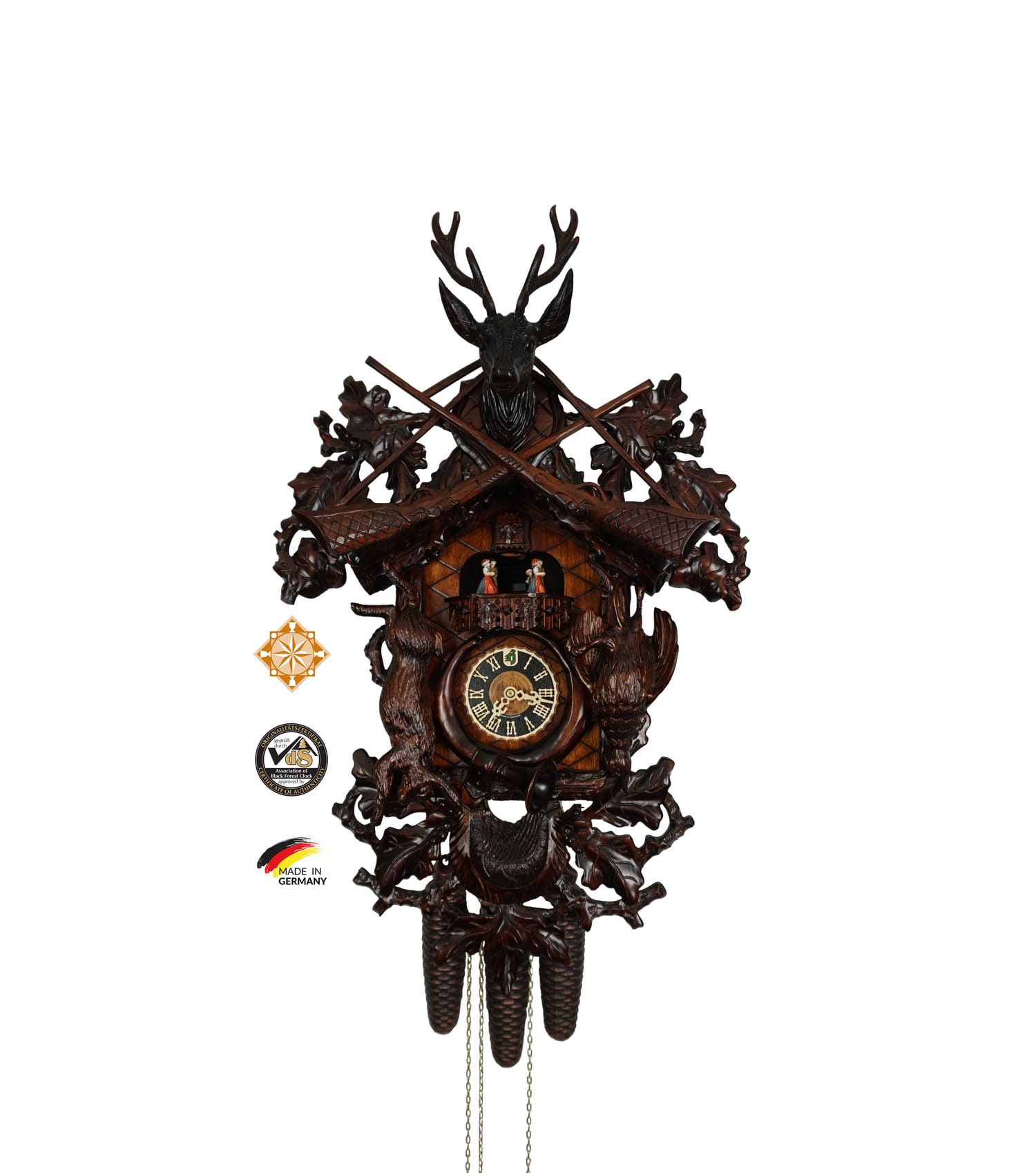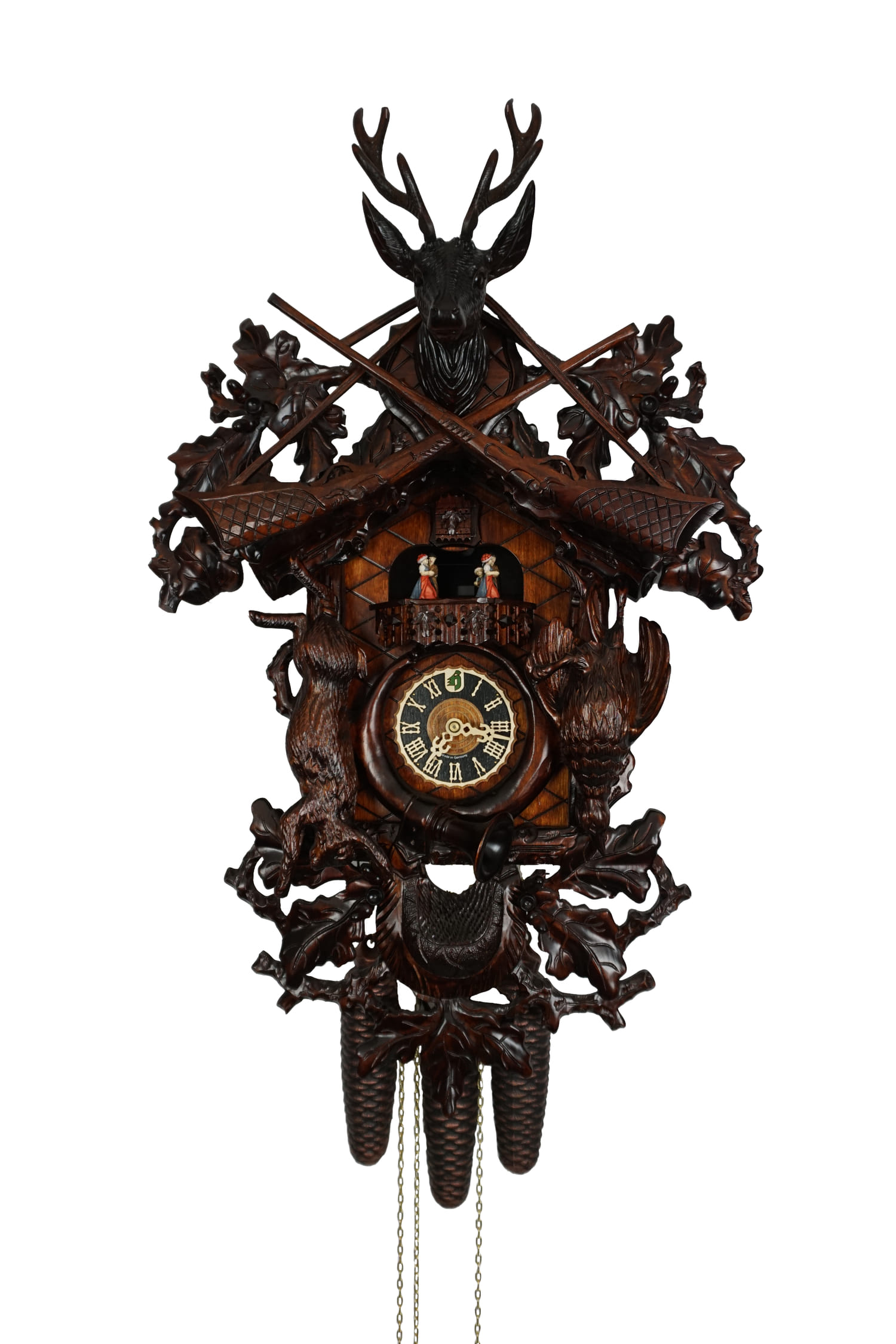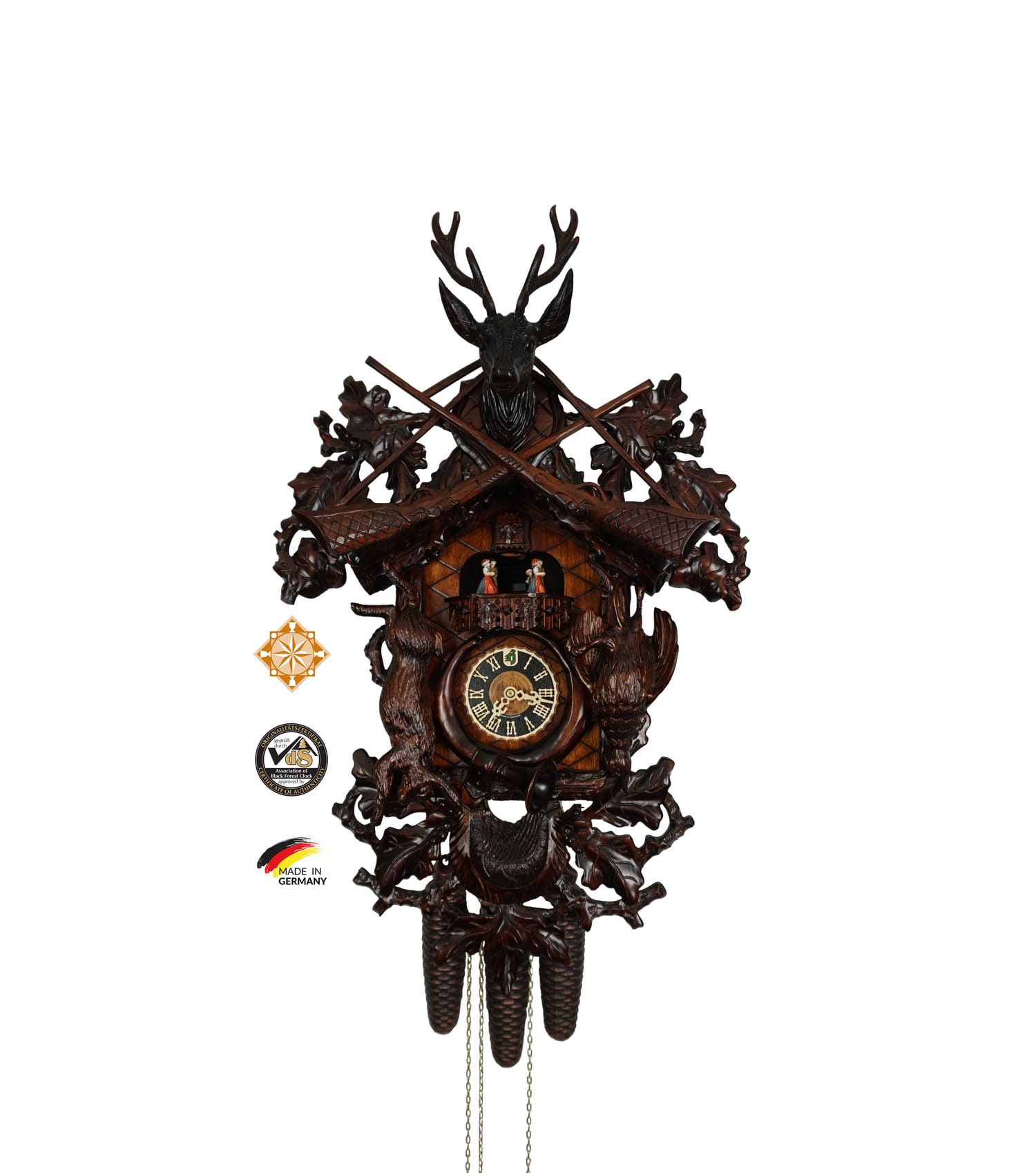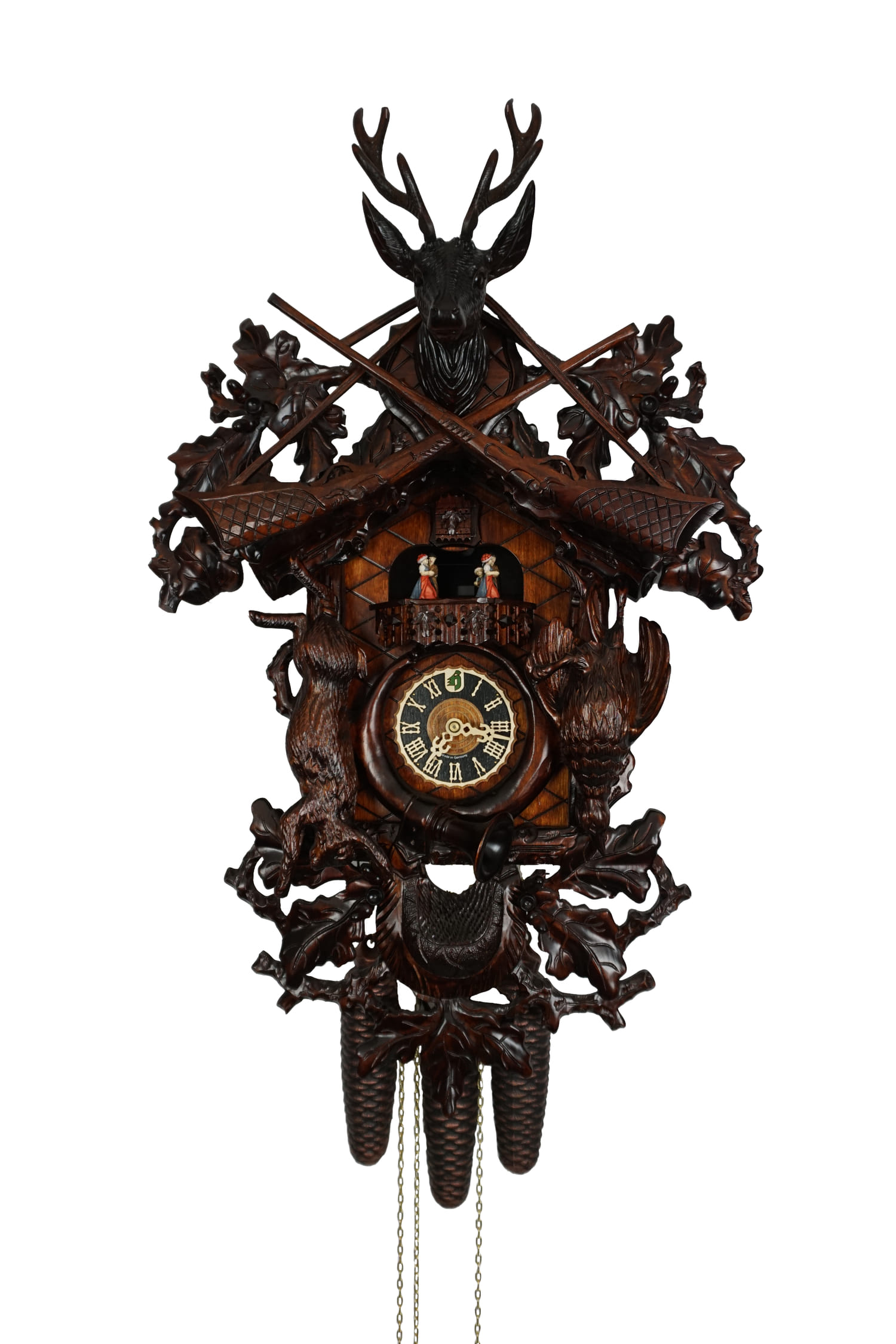 Produktinformationen "Cuckoo Clock | Hunter Clock | 8 Day Movement | Music"
A masterpiece among hunters clocks, highly-detailed and finely-carved in a dark walnut color. This classical clock shows the deer head with crossed guns, on the sides are a pheasant and hare. The clock is decorated with oak leaves, a hunter's horn around the clock's face, and hunter's pouch at the very bottom.
Features: Low pitched cuckoo sound, chimes once on the half an hour and varyingly on the full hour, depending on the hour (i.e. 7 o´clock - 7 times). Dance figures turn while music is playing.

Clock Movement :

SBS-Feintechnik Germany

Farbe:

Beidge

, Black

, Brown

Height:

61cm (24 inch)

Length:

39.5cm (15.5 inch)

Made in:

Germany

Manufacturer :

Trenkle

Material:

Cast Iron

, Edelstahl

, Wood

Moving Parts:

Cuckoo

, Dancers

, Pendulum

Music:

For Elise

, Happy Wanderer

Night-off Switch:

Automatic (9 PM-9 AM)

Weight:

9kg (20 lb)

Width :

21cm (8.26 inch)

Winding Time:

8 Days