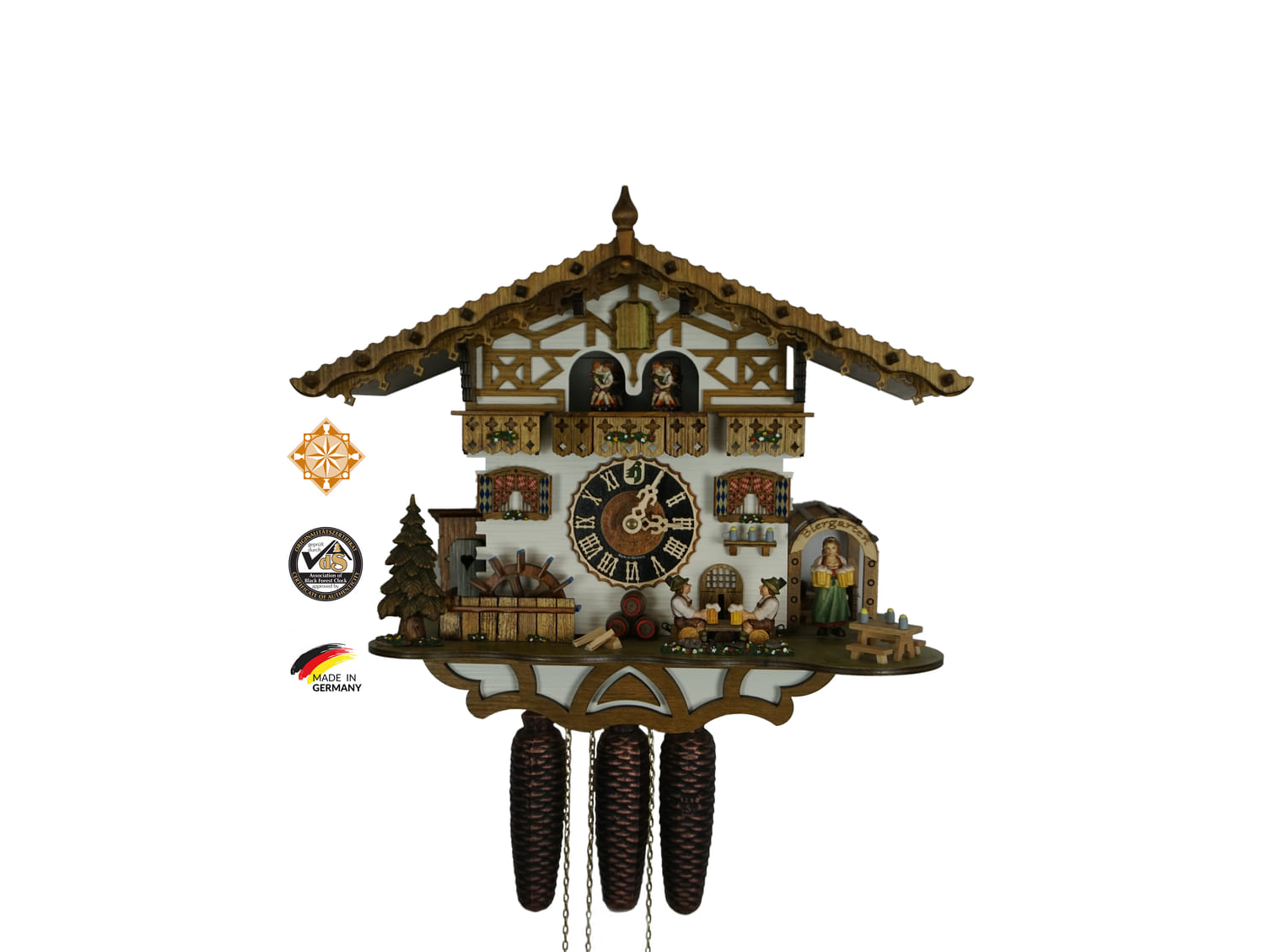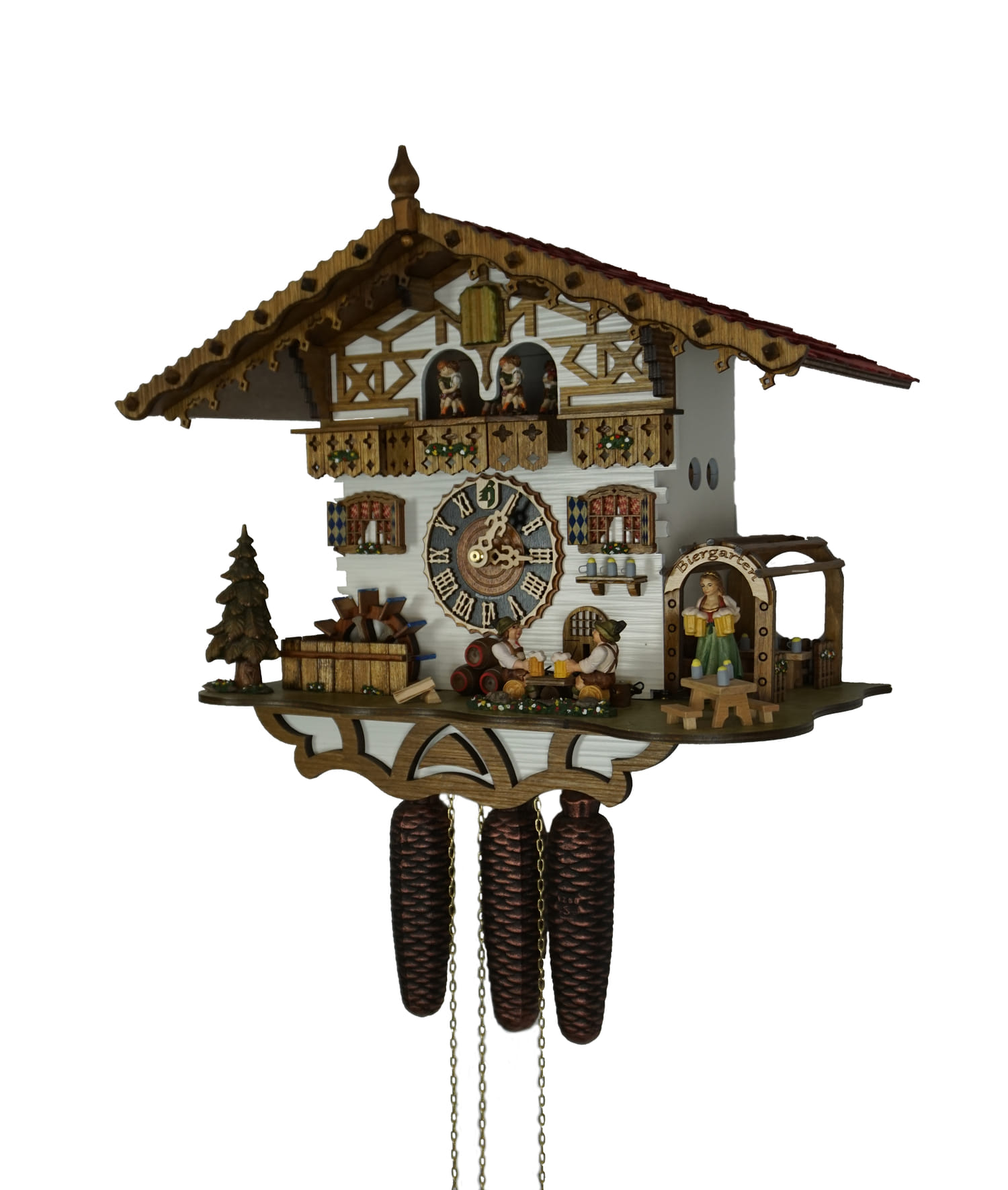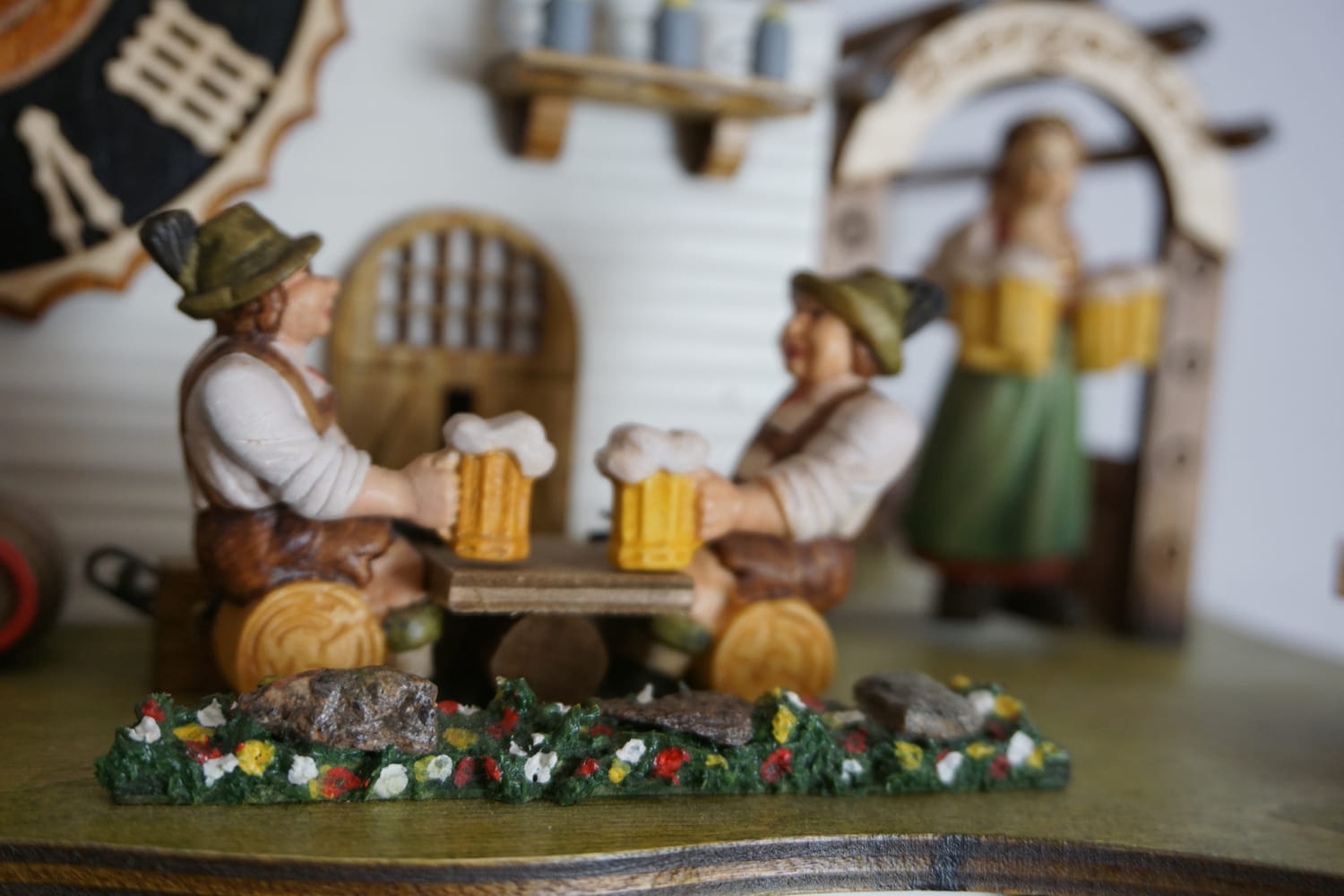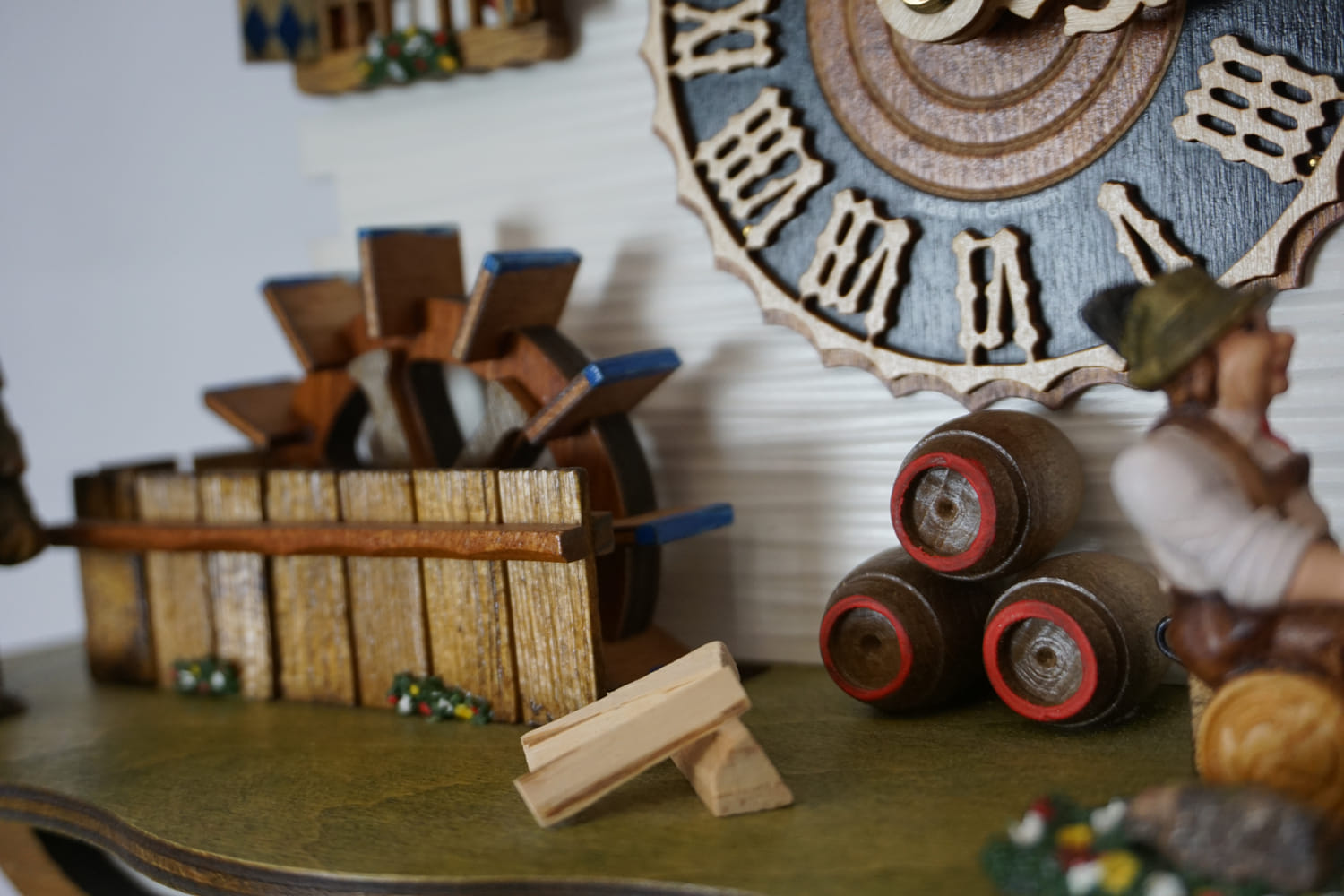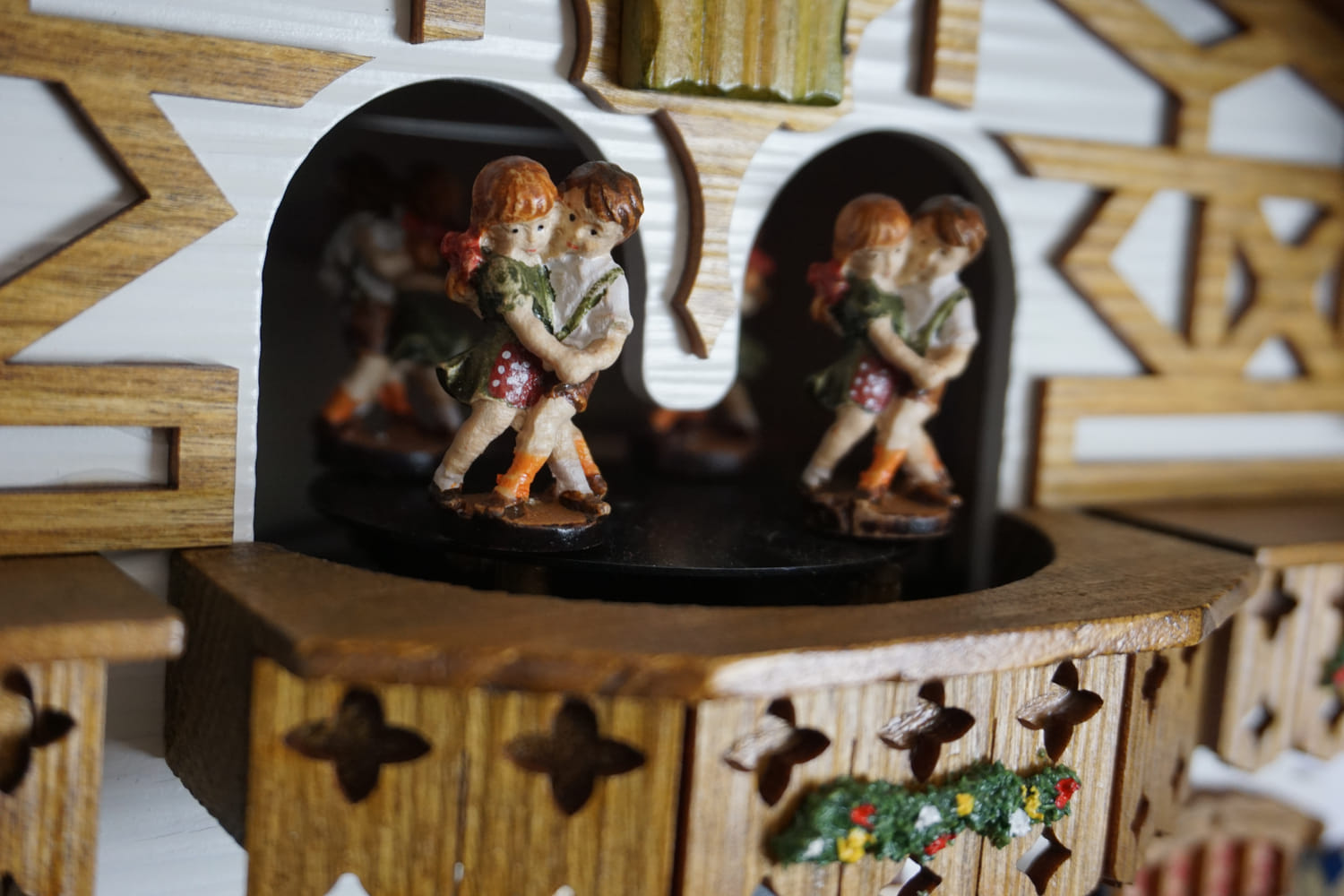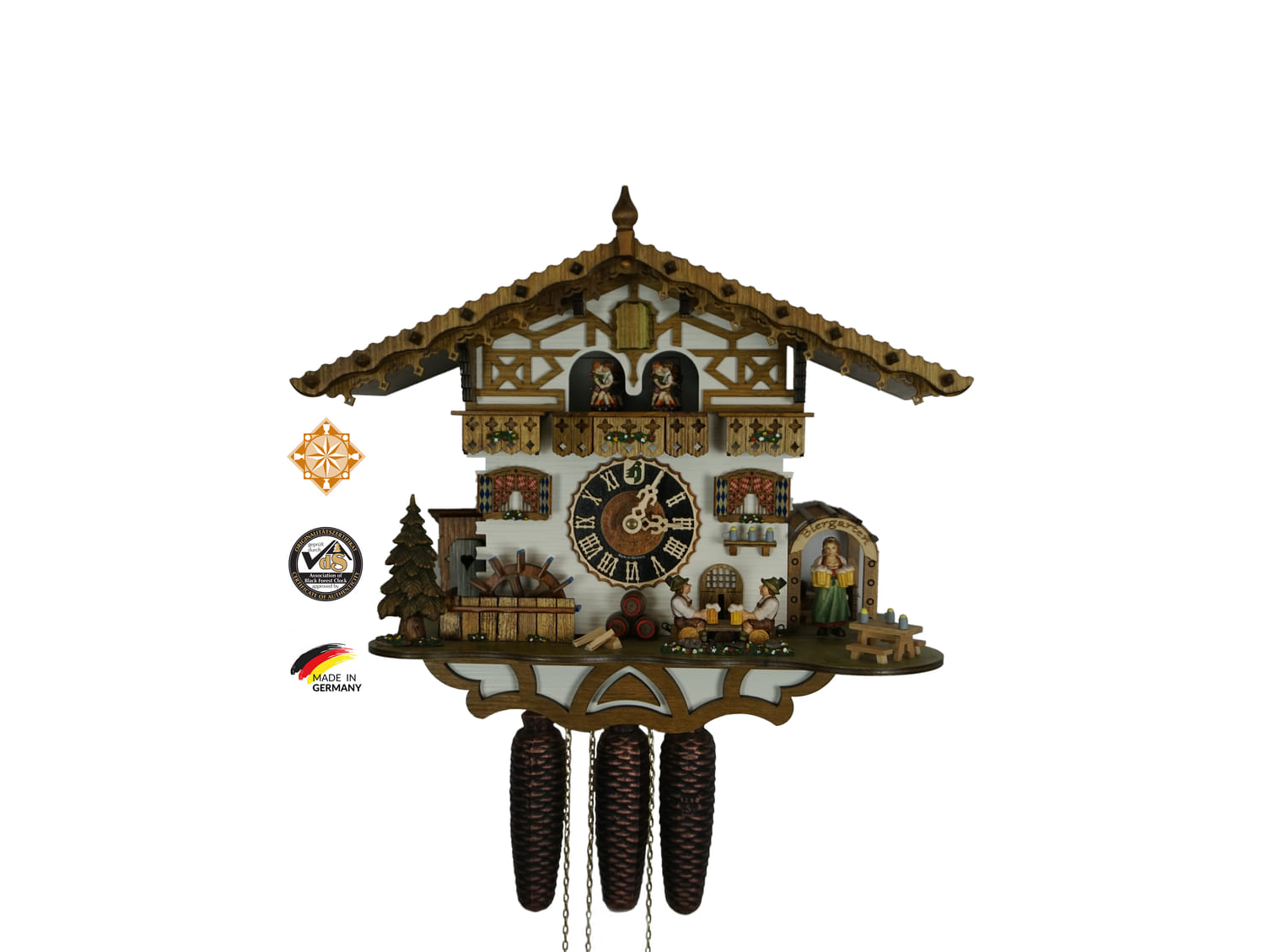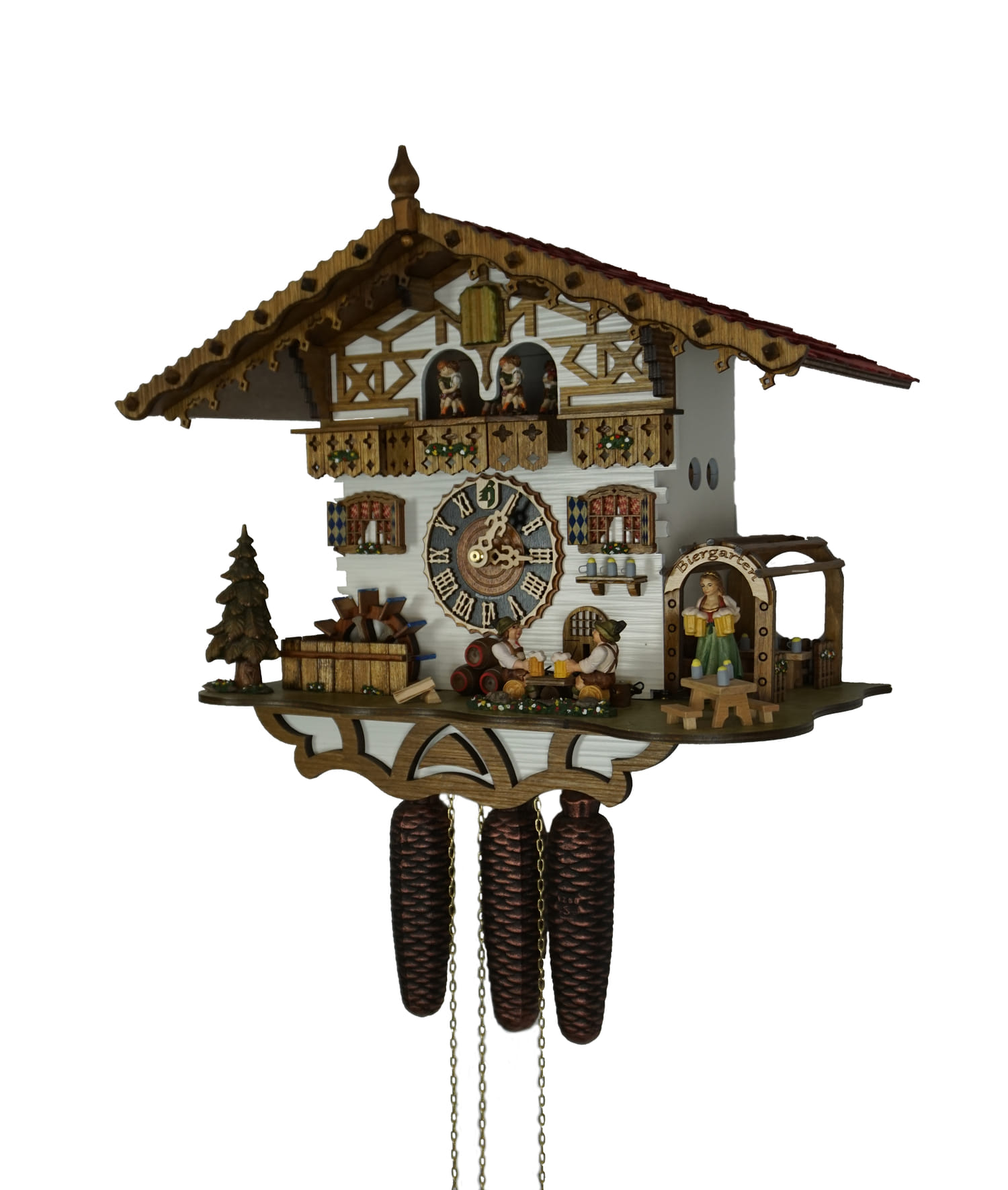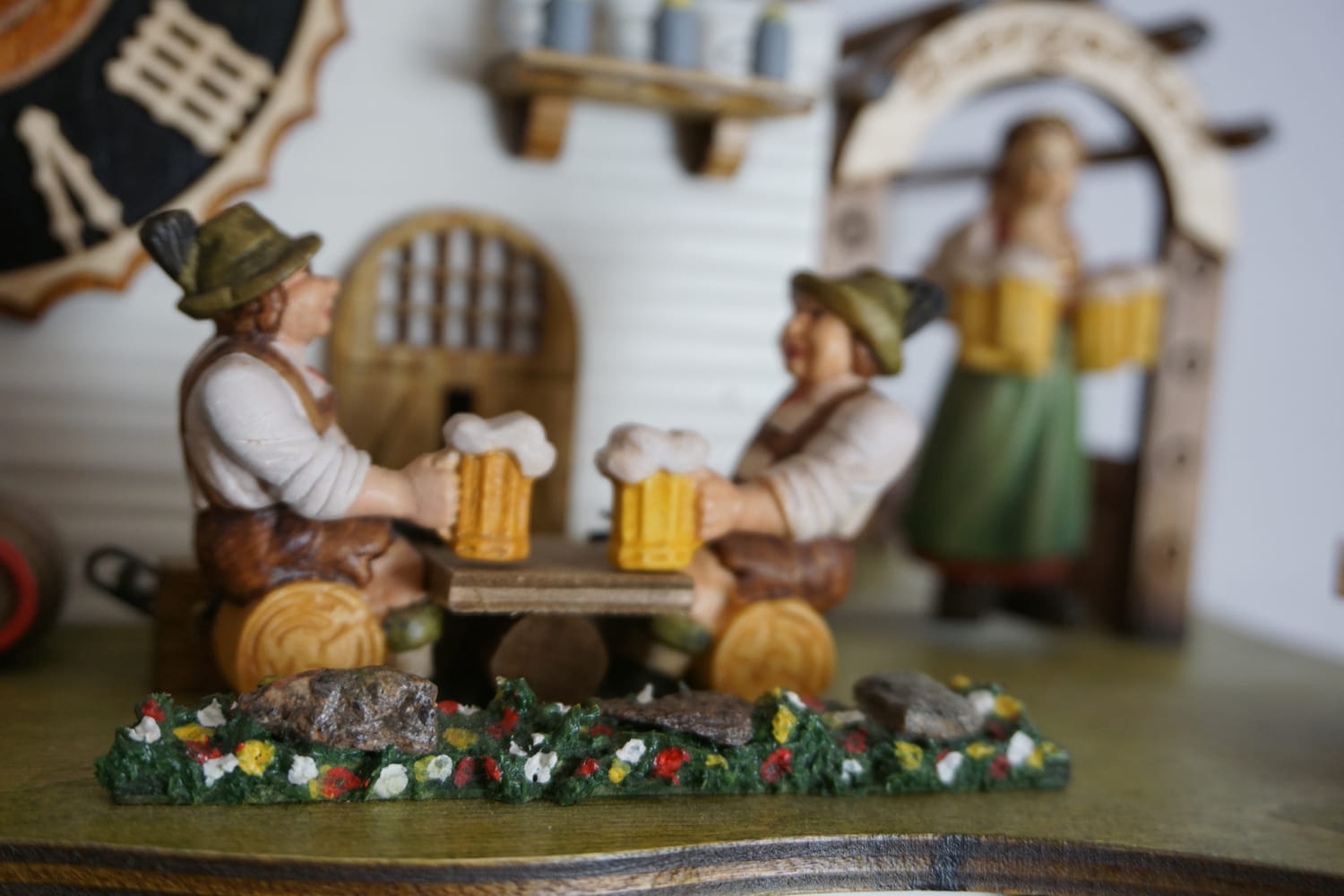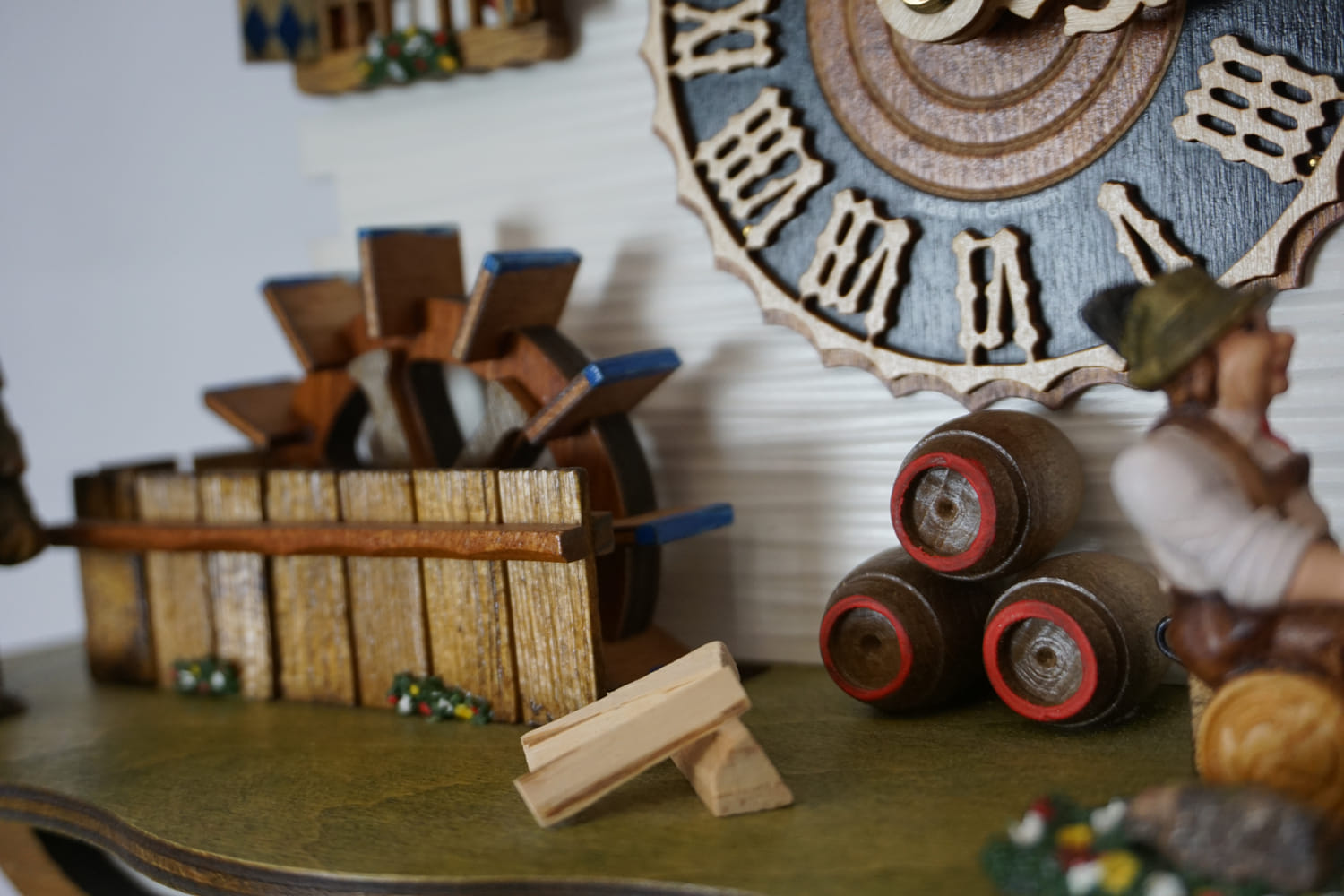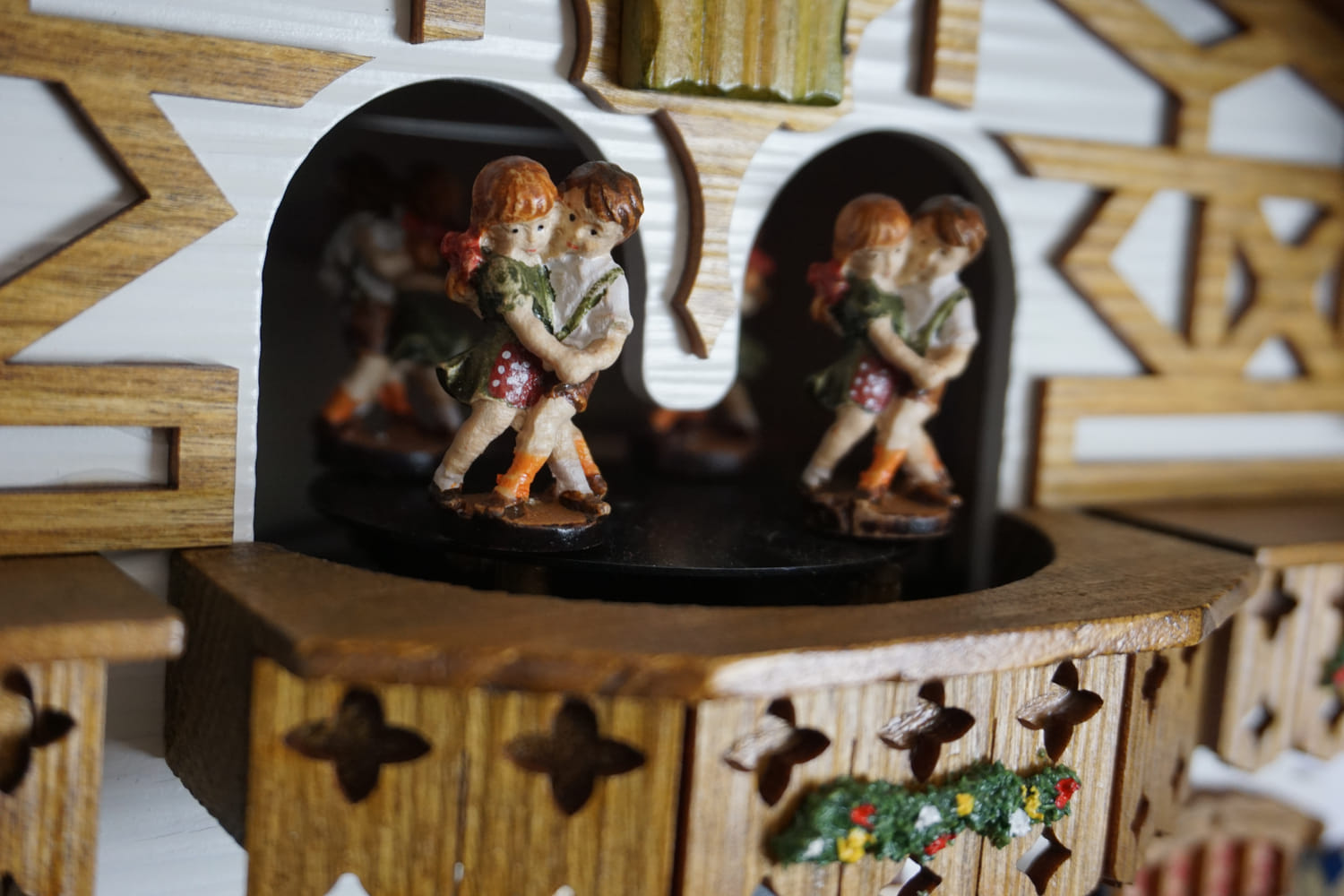 Sofort verfügbar, Lieferzeit 4-6 Weeks
Produktinformationen "Cuckoo Clock | The Beer Drinkers | 8 Day Movement | Music"
Bavarian-style house to celebrate the infamous Oktoberfest. Blue and white shutters on the windows represent Bavaria. Around the clock, there are two men drinking beer and a lady wearing a dirndl dress, serving. The cuckoo calls every half hour and plays music every hour. At the top, there are figures dancing to the music.
Features: Low-pitched cuckoo sound, chimes once on the half an hour and varyingly on the full hour, depending on the hour (i.e. 7 o´clock – 7 times). Beer drinkers lift glasses, the lady serving beer moves back and forth towards the drinkers, water wheel and dance figures turn while music is playing.

Clock Movement :

SBS-Feintechnik Germany

Farbe:

Beidge

, Black

, Brown

, Green

, Rot

, Weiß

, Yellow

Height:

36cm (14.17 inch)

Length:

45cm (18 inch)

Made in:

Germany

Manufacturer :

Hönes

Material:

Cast Iron

, Edelstahl

, Wood

Moving Parts:

Beer Drinkers

, Cuckoo

, Dancers

, Lady with Beer

, Pendulum

, Water Wheel

Music:

In München steht ein Hofbrauhaus (October Fest Song)

, Trink, Trink Brüderlein (October Fest Song)

Night-off Switch:

Automatic (9 PM-9 AM)

Weight:

8.5kg (18 Ib)

Width :

21cm (8.26 inch)

Winding Time:

8 Days